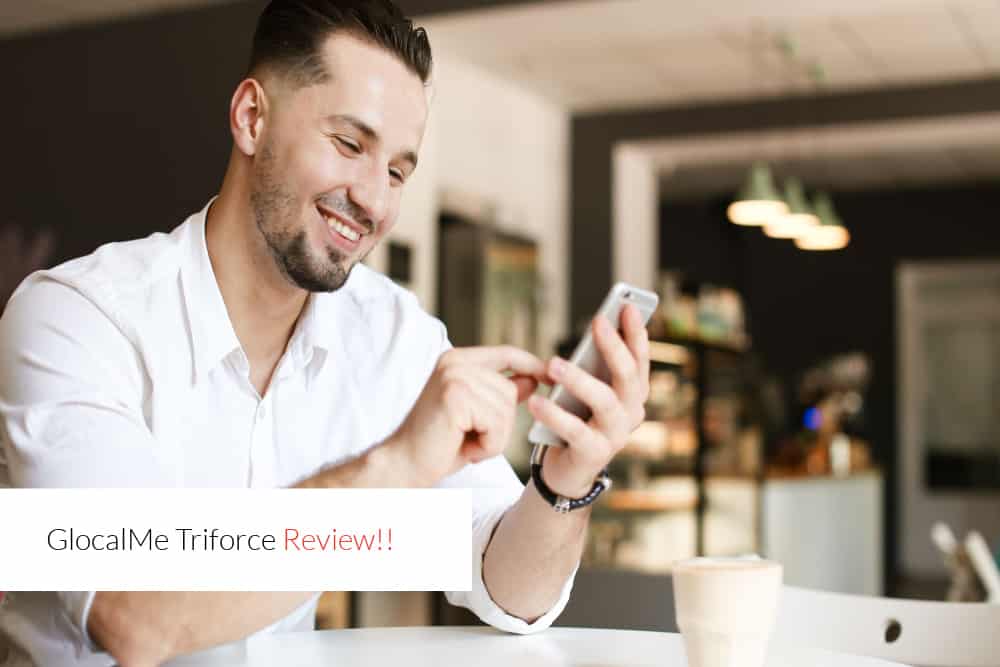 GlocalMe Triforce provides a unique mobile hotspot experience with fast Wi-Fi and a stable connection. This device is perfect for people who are always on the go. GlocalMe Triforce also functions as a power bank, which is a rare feature in hotspot devices, making it one of the best mobile hotspot devices.
If you are considering purchasing a GlocalMe Triforce hotspot device to meet your broadband needs, we have prepared a genuine review of the specifications and features of the hotspot device to help you decide why you should buy the GlocalMe Triforce.
GlocalMe Triforce Review
1. Specifications:
While purchasing the GlocalMe Triforce you get assured of two things; its durability and stable internet connection. Therefore with a maximum Wi-Fi upload speed of 50Mbps and up to 150Mbps of download speed, this device delivers great Wi-Fi bands to its users. Moreover, it provides 4G Wi-Fi communication technology that helps establish a consistent and robust internet connection.
In addition to that, GlocalMe Triforce has three different charging connections that you can utilize to charge your device anywhere. With its USB-C, Micro USB, and lightning recharging you can charge your mobile hotspot with three variations. This ensures that you are always connected and always powered for a constant internet connection experience.
2. Design And Features:
Coming to the physical aspects of the device, it has dimensions of 5.83 x 2.72 x 0.62 inches, which is quite standard for a mobile hotspot device. You can throw this device inside your handbag or put it in a case while travelling. Though it is an underrated feature of this device, its slip poof and strong device exterior save you from having the device broken due to its drop resistance. Furthermore, you can buy this device in a basic chic black colour so you don't have to worry about pulling it out in public.
In addition to that, GlocalMe Triforce offers an amazing feature of Intelligent Network Selection which chooses a more efficient network for stable signals. This means that you won't experience network jamming when switching from one network to another, which is quite an exceptional feature. Moreover one of the best features of the GlocalMe Triforce is that you don't have to select a contract to use this device. That being said you can easily use this device with free roaming and no fees on the go.
3. Battery:
One of the most advanced features that GlocalMe Triforce holds is its adaptability and exceptional battery options. This device has three variations of recharging cords which includes USB-C, Lightning, and Micro USB recharging. With a strong 7000mAh battery, you can get up to 28 hours of working. Unlike the other mobile hotspot device, GlocalMe Triforce can effectively serve as a charging device for external devices as well. With its multifunctional feature, you can charge a device while it is working on 10 devices concurrently.