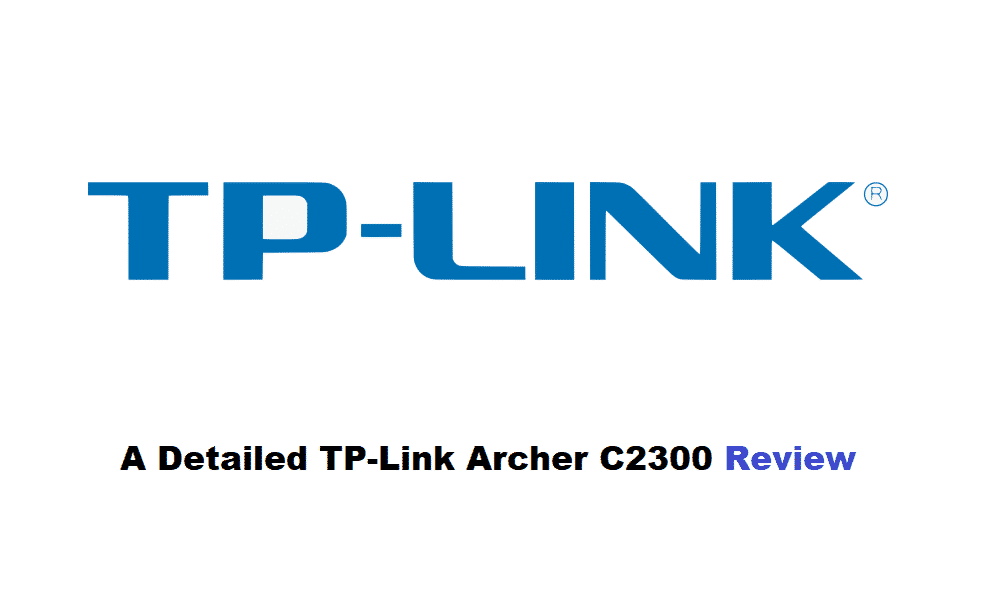 TP-Link is a famous brand that is known for manufacturing some of the best networking products for its users. The company has a huge lineup that you can select from. Most of these devices usually include routers, extenders, and modems. If you are interested in purchasing equipment from TP-Link, then you can visit their official website. This should have all of the products available listed there. You can then browse through the devices and select one that piques your interest.
This should help you in checking out the specifications for the device and then deciding if you need it. The process helps in narrowing down the list of options available and getting the best router possible for your usage. Other than this, you should note that the TP-Link Archer C2300 is one of the best routers that the brand has come up with. People have recently been wondering if this device is worth it or not which is why we will be using this article to provide you with a review on it.
TP-Link Archer C2300 Review
The TP-Link Archer C2300 is one of the best lineups from the company. This device comes with tons of features that help people in staying relaxed and avoid issues. On top of being easy to use, the user can also easily set up the TP-Link Archer C2300 router. Aside from this, the router has a wide range on it which helps people in getting signals all around their home.
One of the main features of this device is its ability to provide simultaneous signals. Most older routers could only stream data on a single or two devices at a time. However, when it comes to the TP-Link Archer C2300, you will notice that this router can stream data on multiple devices at the same time without any issues. TP-Link also provides its users with a priority list feature.
This lets people set their devices in a specific priority so that they can get better bandwidth on some equipment over others. If you are interested in trying out the features on this router then you will have to access the online portal for TP-Link. Make sure that you do this on the device connected to the same network as your router. You can then start going through all the features and then configure them.
Some of these are enabled by default while others have to be configured before you can start using them. The user can also disable a feature that is not required on their router. Talking about this, TP-Link Archer C2300 also comes with a lifetime security service pack from the brand that helps in keeping your connection secure. This can be amazing as you no longer have to worry about your data getting stolen by a third-party user.
Other than this, another great feature this device comes with is its dual-band frequency channels. These can be amazing as you can get both the 2.4 and 5 GHz channel bands working at the same time. The user can then select one of them depending on which is preferred. If you feel like an additional band is not required, then you can also disable it from the advanced settings of your router.
While the router is made to provide wireless signals to its users, you should note that it also comes with 4 LAN ports. These can be used to enable a wired connection if required by simply plugging an ethernet cable inside the device. The process is quite easy which is why having this option can be amazing.
Is It Worth It?
Now that you know everything about the TP-Link Archer C2300, the question if it is worth it might come to your mind. When it comes to this, the first thing you should consider is your requirements. Depending on your usage and how strong the signals you want, the router required might vary.
Usually, if you want a fast and stable wireless network at your home then the TP-Link Archer C2300 should be more than enough. Most users using it have reported no problems with the device. But even if you run into any issues, you can always contact the support team for TP-Link. This should help you in getting a solution that can be used to fix the problem.