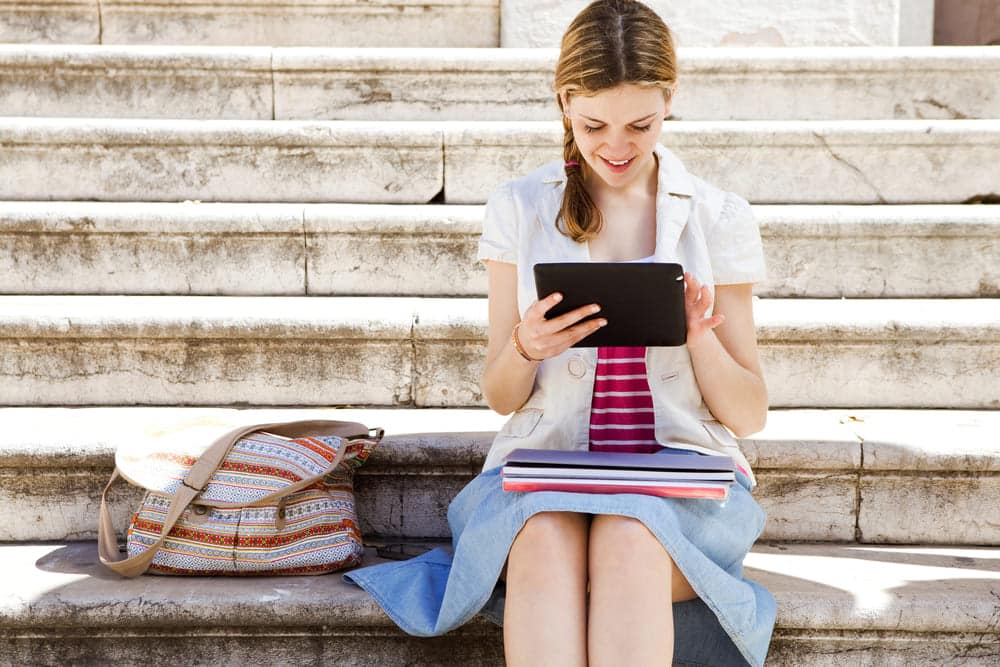 Modern technology has revolutionized the educational realm by changing the roles of teachers and learners. Gone are the days for antiquated educational methods and techniques. Now every day we see, more and more educational institutes at all levels capitalizing on digital technology.
This digital transformation is making students learning collaborative and interactive. The rise of educational technology has drastically enhanced teacher's lectures, assessments, and even the physical make- up of the class by creating immersive lessons through the virtual and mixed reality that are fun and engaging for the students.
Recent years have shown, students no longer have to go to the technology lab to access computers. Technology is taking over with low-cost laptops (called Chromebooks), tablets, smartphones, and free apps.
Especially since the outbreak of Covid-19, more and more learning institutes have moved towards online education and support services. Millennials and the new generation have become so dependent on technology and internet surfing for getting all the necessary information easily.
Therefore, students often wonder how to get WiFi access at school without any cost and off course without any complications.
Access to the wireless internet connection opens doorways to a wealth of information, knowledge, educational resources, with increased opportunities for learning in and beyond the classroom. Multiple advanced educational institutes permit the use of the internet in the classrooms.
Thus, to surf the internet for educational purposes, just ask any school representative for the WiFi password at school. Alternatively, you can utilize the WiFi Space application on your phone to determine the closest and best hotspots and connect to the most reliable one right away.
Though multiple schools prefer imposing some restrictions, such as password-protecting the network, limiting the internet speed, restricting access to certain websites, and providing only wired internet in the technology lab.
Thus, if you still want to surf the internet during the lessons without any limitations, and wonder how to get WiFi at school, several ways out exist making it possible for you to bypass WiFi restrictions at school. Let's highlight them,
How To Get WiFi At School
1. Make Use of a VPN:
A VPN is a program that works by routing your device's internet connection through a remote server rather than your internet service provider (ISP). The remote server acts as an intermediary for the entire internet traffic, so your data is transmitted to the internet, through the VPN rather than your computer.
That way your school's management would only be able to see that you are linked to a foreign server and thus, it would not be possible for them to block your internet access any longer. It is by far the most effective way to have unrestricted access to an internet experience without borders.
2. Which VPN Should You Use:
With hundreds of VPN providers out there — all claiming to be best in privacy, pricing, security, speed, and ease-to-use, it is suggested that you choose the top VPN provider ExpressVPN as it is serving 160 locations in 94 countries worldwide.
With a range of security protocols and advanced rock-solid privacy, you can stay undetected from surveillance keeping your school from blocking your internet access. That's not all, the ExpressVPN comes with added benefits.
If you're concerned about your privacy, ExpressVPN has got your back by making you anonymous in seconds by encrypting your network data with 256-bit AES, DNS/IPv6, leak protection, kill switch, and split tunneling.
Moreover, it overthrows content restrictions and censorship to deliver unlimited access to video, music, social media, and more, from anywhere across the globe. Revel in the power of an unlimited bandwidth VPN built for speed. And if you're still not satisfied with ExpressVPN, let them know within 30 days and have your payment refunded. It's that simple.
3. Use a Different Domain Name Server:
Alternatively, educational institutes sometimes have their restrictions tied to their Domain Name Servers entirely. DNS blocking happens when a certain web page or IP address is noted to be malevolent via blacklists or considered to be potentially malicious or phishing through the web filter.
Even though this happens rarely, there is still a possibility that your school has simply blocked access to certain domains through their DNS.
When this case occurs, the website's IP address as compared to its domain name can simply aid in connecting by masking traffic and bypassing the DNS filter. However, this might be an issue for websites that are very big.
The prime alternative to avoid internet restrictions through the DNS way is to try using another DNS server. Switching to the free and public DNS can make the real difference with secure and responsive browsing.
One of the most well-known DNS servers in the world is DNS Resolver by Google. Head over to their website to have a piece of complete information on how to turn to Google DNS.
4. Use an Anonymous Proxy Browser
A proxy browser acts as a gateway between you and the internet. It works just as a VPN does. Though unlike VPN, proxies can't be used to handle sensitive information as they do not encrypt your traffic.  The main difference, however, is that the VPN application hides your complete internet connection while the anonymous proxy simply only masks specific tabs in your web browser.
One of the free and fast web proxies includes Hide Me which allows geo-restricted content to be accessed by unblocking any blocked websites if you switch it on.
It's also a well-known VPN provider that also lets users browse the internet through their proxy. It has great server locations handpicked with the high standards of security and privacy and low ping times.
So if you're unable to access Wifi at your school, then using their proxy would be a good idea.
The three different ways on How to get Wi-Fi in school mentioned above can surely help you bypass all WiFi restrictions made by your school.
Making use of a VPN is by far the most adequate and effective method. You can enjoy smoothly running the internet and access any and every site through these tips.