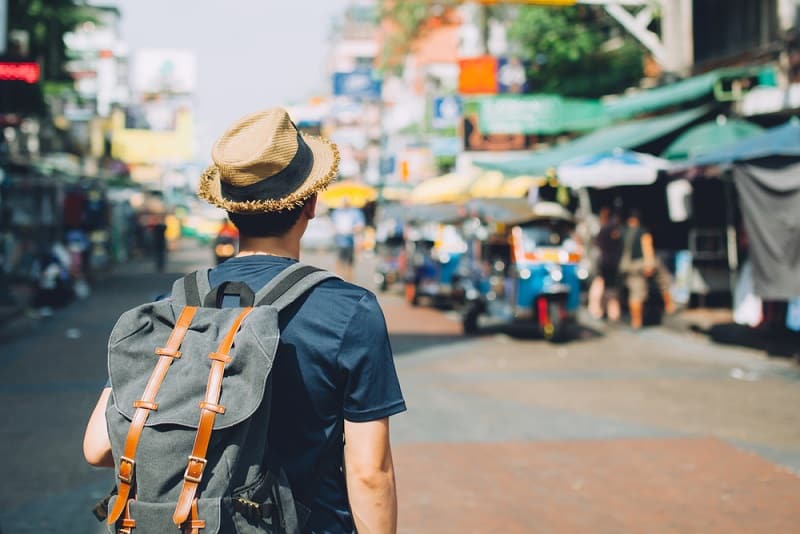 When you are traveling on the road Internet access can make it a whole lot easier to get things done.  An Internet connection allows you to multitask which leaves you with a lot more time to do the things you want to do.  At the same token, accessing the Internet while on the road can result in wasting a lot of time if you have to drive around looking for Internet access points and hotspots.
The best way to connect to the Internet while traveling is to carefully plan in advance so you can make the most of your time to ensure that you can always access Internet connections which are readily available and reliable.  This is especially important if you are traveling overseas or to remote locations in the country where you live.
To help you plan in advance and avoid a lot of hassles trying to locate Internet access, here are a few tips to help make your trip and your productivity as seamless as possible.
1. Speak with Your Accommodations Provider in Advance
Plan out your accommodations and then speak with the provider regarding Internet access.  If you are going to be staying in more than one location during the course of your trip, take the time to speak with each accommodations provider before you commit to making a reservation.
Many of the hotels, bed and breakfast, motels, and other types of accommodations advertise WiFi however the strength and reliability of the connection will depend upon a few things:  1) The number of routers which are used to deliver WiFi access to each room and, 2) The location of each router which is part of the wireless network.
For example, if you will be staying on the third floor of the hotel and there is only one router for that area of the hotel this can potentially result in a weak WiFi service depending upon where the router is located.  If it is on the second floor you will have a lot of interference to contend with such as floors, walls, and metal objects.  On the other hand, if your room is located on the same floor as the router and you are within 100 feet of the unit then chances are you will have a strong wireless connection.
The bottom line is when you speak with your accommodations provider ask them about router location and how close your room reservation will be away from the router.  Then read the reviews from other people who have stayed in the hotel to find out what they say about WiFi connectivity.
2. Learn More about Your Surroundings
Regardless if you are staying in one location or multiple locations while you are out of town, take the time to learn more about your surroundings in advance of your trip.  This means scouting out the well-known cafes and public venues which offer free Internet access.  For example, if you are traveling abroad you can always find a Starbucks or other similar establishment which offers free WiFi access.  Also, learn more about the public areas that offer Internet access such as parks, libraries, and educational institutions.
3. Use a 3G and 4G Coverage Map
Contact your cellular carrier in advance of your trip and inquire about a 3G and 4G coverage map.  This will provide you with the information you need to learn where you can access the Internet using the 3G or 4G connection on your mobile device.  If you are traveling abroad, then make sure you understand the charges associated with access 3G and 4G connectivity so there are no surprises when you receive your cell phone bill.
4. Consider Mobile Broadband Access
Most cellular carrier offers a mobile broadband access plan which is also known as MiFi.  Depending upon the cell phone carrier you use MiFi is offered in the form of a plan for an extra monthly fee in addition to you regular cell phone bill.  Some carriers also offer a prepaid plan which does not require a contract and provides you with a specified amount of data rate transfer which is paid for in advance of your trip.
The advantage of using mobile broadband is that you can access the Internet from anywhere and at any time as long as there is 3G or 4G coverage in the area.  If you are going to be traveling to a remote location, it is wise to consult with your cellular carrier to ensure you can use your mobile broadband plan in the area which you will be located.
5. Obtain Service at Your Destination
If you are going to be at your destination for any length of time it may be worthwhile to look into getting local  cellular service on a temporary basis in your location.  To do this you could consider purchasing a SIM card or an inexpensive phone with Internet access which does not require a long term contract.
A SIM card or Subscriber Identity Module is typically a prepaid card which allows you to insert it into any compatible phone to access phone services and Internet without having to worry about excessive roaming charges.  It also provides you with a local phone number at your destination which helps to cut back on calling and data transfer costs.  Basically a SIM card will provide you with a prepaid plan which includes Internet access.
6. Learn about Internet Access at Transportation Hubs
If you are going to be traveling with an airline or other type of public transportation, find out in advance what type of Internet access is available, especially if your travel is going to involve periods of waiting such as a layover or potential cancellation.  This will help you to remain productive while you are waiting for your flight or any other type of transportation.  If Internet access is spotty in these areas then it will be necessary to plan in advance for accessing the Internet.  Resources such as mobile broadband access might be a consideration in this type of situation.
7. Be Prepared with Necessary Equipment
Just in case, it is a good idea to travel with a few pieces of equipment to avoid rental fees and to protect your devices while you are connected to the Internet.  Since accommodations are usually not responsible for damage to your devices you should include a surge protector, extension cord, and an Ethernet cable in the event a wireless Internet connection proves to be unreliable.  The surge protector will also protect your devices from power surges in the event the hotel does not provide this type of protection.