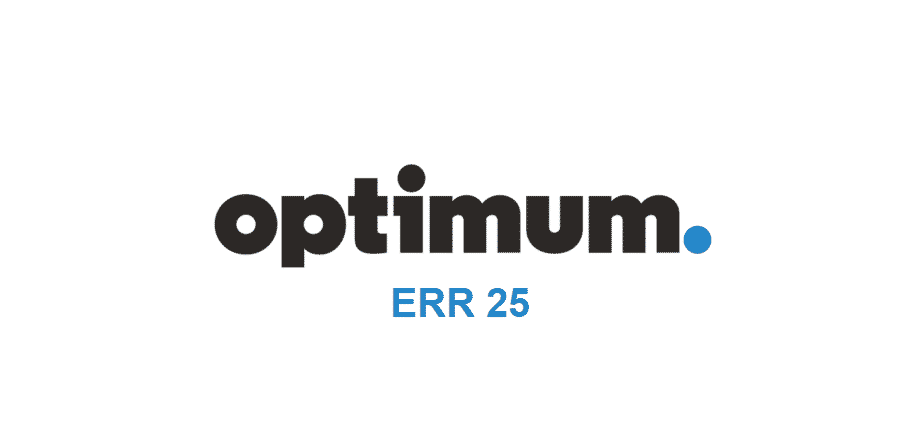 Optimum is not only one of the best ISP allowing you to have the best internet and networking edge, but it also gets you everything else that comes with it. You can have the best Cable TV subscription, Telephone and also the internet to have a seamless experience.
Optimum TV service is pretty cool and there are not many problems that you will have to worry about if you are subscribed to it. Yet, an error here and there can occur and if you are seeing err 25 on your Optimum TV, here is all that you will need to know about it.
ERR 25 Optimum: What Does it Mean?
Err 25 is caused due to some error with your Cable box or the modem not being able to get access to the server and you will be left without no coverage at all. This is not something that bad to be worried about and you can make it work out pretty easily. A few things that you will have to do in order to get rid of Err 25 are:
1) Check the Internet Coverage
The first thing that you will have to check on is the internet coverage. Optimum makes the Cable TV subscription work over the internet so you need to be careful about it. You will have to make sure that you are getting the right internet connection and not only that you need to check upon, but you will also have to ensure that your connection is getting the right coverage as well.
Once you make that sure, you will only have to restart your TV and then scan for the channels again. This is going to help you out perfectly and you will be able to make it work without having any further problems or errors with your streaming experience.
2) Restart
If the internet coverage is fine and there are no problems on that part, then there might be some issue with the TV box that you got from Optimum. You will need to restart the modem and the cable box once and then restart the TV as well. This will help you in getting rid of the Err 25 that you are getting on your screen and you will be able to make it work easily without getting much issues or problems.
3) Reset
Lastly, if you are unable to make it work by trying everything that is mentioned above, you will have to reset the whole system. First of all, you will have to unplug the modem and router both from the power source and let them sit for a minute or two. After that, you will need to tighten the coaxial cable to the modem that is getting you the service. After that, you will need to reconnect both modem and router to the power back and then restart the TV as well. This will reset your whole system and make it work for you in the perfect manner.
If that doesn't work out for you either, you will have to contact Support department and have them get it fixed for you.