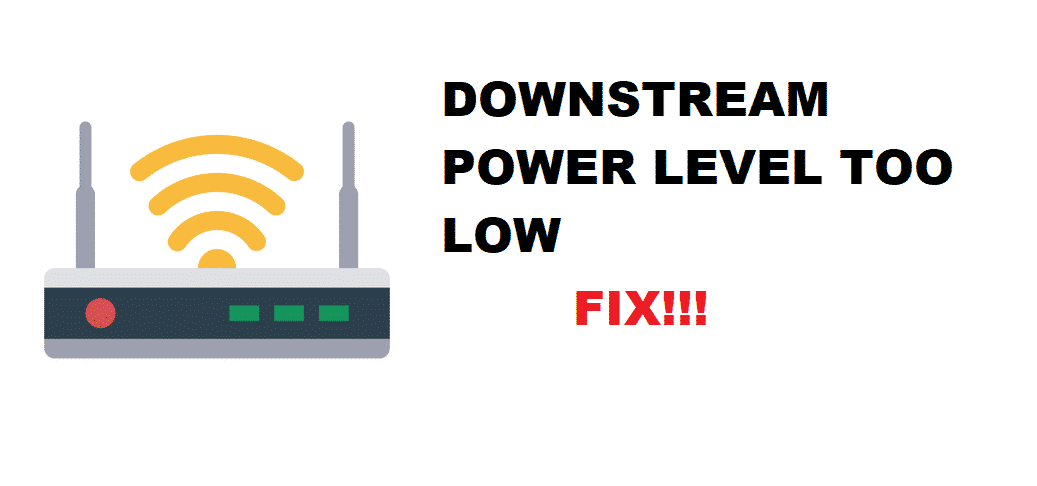 Downstream Power refers to the strength of the line signals sent from your ISP to your cable modem. Both the upstream and downstream power levels on your cable should at an optimal level for your internet Cable modem to function accurately. Too low downstream speeds end up being highly problematic for you. These low downstream power levels can lower the speed/throughput of your internet connections. You might encounter repeated disconnections, too high network latency, and video buffering, and slow downloading and uploading speeds as well.
Downstream power level must be matched right with your cable modem so your overall internet performance does not get affected. In this article, we have pinpointed some authentic troubleshooting solutions for your low downstream power level. Read on.
My Modem's Downstream Power Level Is Too Low. Why?
When the downstream power level of your cable modem is not sufficient you face lots of issues. From streaming excessively slow to having a bare minimum of downloading speed, low downstream power can be problematic in many aspects.
There are several factors for your downstream power level to go which include outdated firmware, network bug, connection error, damaged hardware, etc. However, solving it and setting its power level again to high isn't an issue. Few troubleshooting solutions would help you a lot when done in the right direction.
How To Fix Low Downstream Power Level?
Refer to the following solutions carefully if you are facing persistent low downstream power level issues:
Run Speed Test:
Before you jump to the conclusion that your downstream power level sucks, make sure that you check the speed of your internet. Run a speed test and find out if you are getting the exact speed you have been paying for. If the resulted speed and your ISP speed matched, proceed further.
Power Cycle Your Modem:
Sometimes you face low downloading and uploading speeds when a network bug is resting somewhere within your network. Make sure you properly power cycle your modem. Here is how you do it properly:
Shut down all the computer and mobile phone devices connected to your cable modem.
Power down your cable modem and unplug it.
Leave your modem unplugged for 60 to 90 seconds.
Plug your modem back and turn it on along with the router if you have one.
Allow your modem to get booted up completely until you see the first segmented LED lights blown.
Restart your modem.
Check If Your Firmware Is Updated:
Most of the time your downstream speeds stay too low when your firmware version is not compatible with the modem. Make sure you keep your firmware version updated to experience the high downloading and uploading speeds.
Reconnect The Devices:
For improved downstream power level, make sure that you properly reconnect all the modem-connected devices.
Contact A Technician:
Checking in-depth downstream power level issues isn't something that a naïve operator will do. Try to place the visit of a well-experienced technician. He will look into it and crack your low downstream power level issues.