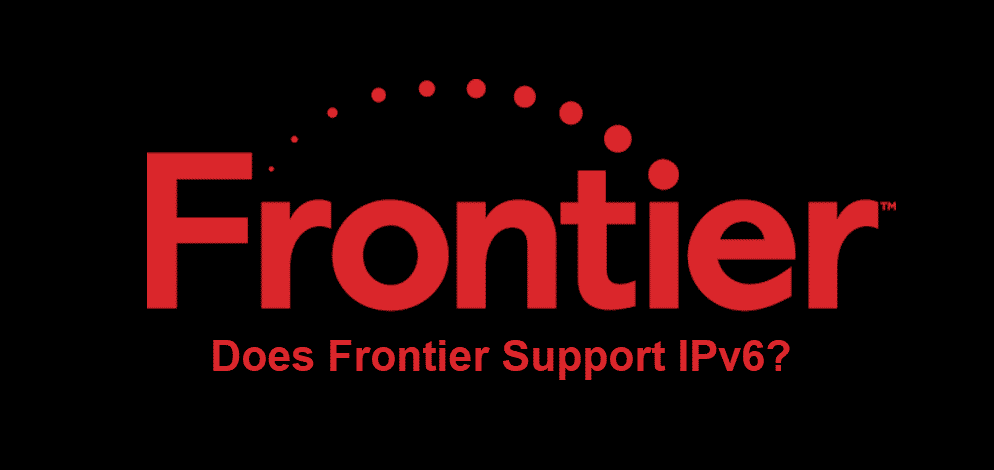 IPv6 is the best possible internet protocol that is out there in the market. Not only it is the latest technology, that is highly advanced, but with IPv6 you also get to enjoy stability, security and speed with enhanced levels.
So, naturally you would like to know if your ISP or the ISP that you plan on working with supports the IPv6 compatibility or not.
Frontier is a communication services provider that is offering a wide range of services including telephone, Cable TV and high-speed internet for all sorts of needs that you might have. If you are interested in knowing if they are offering the IPv6 internet, here are a few things that you need to know about it.
Does Frontier Support IPv6?
Frontier is working on the IPv6 protocol and internet, and is offering it as well in the selective markets as well. As for the markets where it is not being offered at the moment, the plans are in motion, but there is not set timeline that can assure you that it will be available at a certain part of the year, or later on in those markets for Frontier.
That makes things a bit of complicated for you and you will need to understand it a bit deeply in order to have a stable and better internet experience for all sorts of needs that you might have for these services. So, a few things that you must know and understand about are:
IPv6 Offered In
Currently, IPv6 by frontier is being offered in Legacy markets only.
That term might be a bit confusing for you, but you need to understand that these legacy markets is the term defined for the states where Frontier is most active with the multiple number of users and they have the strongest infrastructure there as well.
Naturally, it was the first choice for them to start from there, and they have done a pretty commendable job on the network.
So, all the other states beside Florida, California and Texas are included in the region where you can get IPv6 support on your internet connection from Frontier. That means, all the frontier prior to CT and CTF supports the dual-stack native IPv6 and Connecticut has IPv6 support from the Frontier but that is via 6rd tunnels and not the native IPv6.
CTF Area
Frontier refers to it as CTF area, with California, Texas and Florida and they are not currently actively supporting IPv6 in these states. They have clearly mentioned that they are not working on subscriber architecture to have the IPv6 compatibility in these areas either.
That clearly means that we cannot expect to see IPv6 from Frontier in these areas anytime soon. The team from Frontier has clearly mentioned that they have been talking about it, but there are no viable and confirmed plans and no deadline either that would confirm the actual timeframe for IPv6 to be available in these areas.
So, if having IPv6 in these states is a must for you, you might need to reconsider your ISP decision.