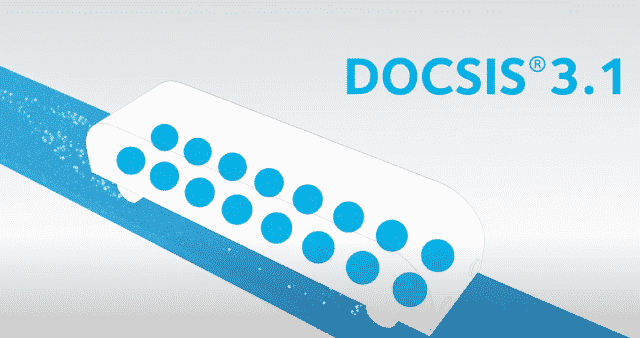 We would metaphorically refer modem as the heart of your whole internet network. Especially when it is down to business use, owners never think twice to get a feasible and stable Modem for their router. DOCSIS is a Modem based technology that has several newer versions, from 3.0 to 3.1. DOCSIS 3.1 is the most updated modem version. However, people usually wonder if they should bother upgrading their modems to DOCSIS 3.1 or their previous version is just fine.
Do I Need DOCSIS 3.1?
In this article, we would walk you through all the relevant details that will make it easy for you to decide if you need DOCSIS 3.1 or not. Let's first discuss what DOCSIS technology is.
What Is DOCSIS Technology?
DOCSIS is an acronym for Data Over Cable Service Interface Specification. It is a renowned technology—sophistically designed and developed by CableLabs for the purpose of transferring sufficient data over coax cable; these coaxial cables are usually developed and used to enable the TV cable connections.
Worldwide Cable Operators have equipped and adopted the DOCSIS standards to provide internet data, VoIP facilities, and video services via the proper establishment of their existing cable TV systems. With being connected to your already existing cable system, you can have endlessly smooth, and reliable access to multiple unbound cable services.
Updates In DOCSIS Technology:
In the last two decades, DOCSIS technology has extensively evolved from its very initial version of 1.0 which had a speed of 42 MBs to DOCSIS 3.0. Now the DOCSIS technology has evolved to DOCSIS 3.1, which supports a whopping 10,000 Mbps download speed along with a 1000 uploading speed.
Apart from that, DOCSIS 3.1 provides more than 100 Mbps speed for Internet, VoIP telephony, and other multiple video streaming services. Any modem having built-in DOCSIS 3.1 technology offers the best speeds with maximum reliability. Especially for business use, there is nothing more exciting with modems other than the DOCSIS 3.1 modems. If you are planning to have a gigabit internet connection, then you surely need the prescribed version.
This latest version of modems offers the mentioned key features:
Coax cable which highly supports faster downloads.
Much improved security features that do not let malicious firmware from getting downloaded to your cable modem.
Decreased network and packet latency, improving streaming and services.
A separate feature of Sleep mode that lets your PC consumes less and performs more.
Final Thoughts:
All the internet residential users and workplace owners wondering if they need a DOCSIS 3.1 upgrade or not with their modems are completely understandable. To make up a more rational decision, remember that DOCSIS 3.1 has been made to facilitate gigabit-speed internet. Make sure that you already have gigabit internet or planning to have multi-gigabit connections any sooner to claim DOCSIS 3.1 modem. Why so? Because you don't have to buy a DOCSIS 3.1 modem if you are not having gigabit internet.