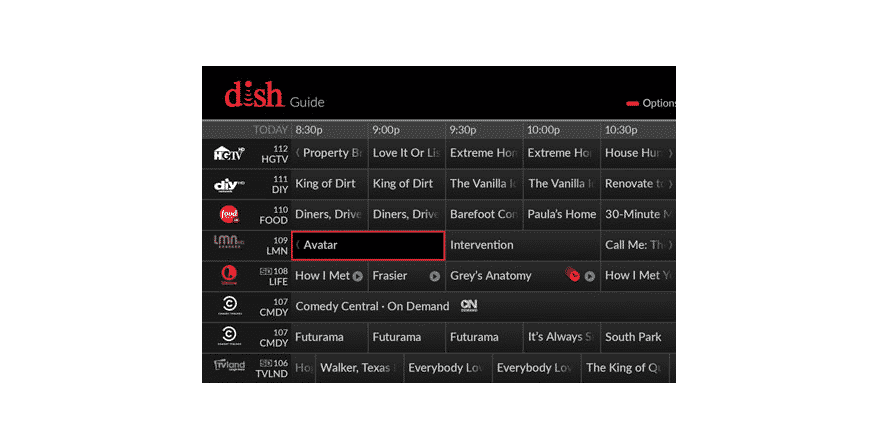 Watching television in your free time can be quite relaxing. People can watch movies, shows, or even take a look at news channels. Though, before using these services on your device the user has to first set up a connection.
There are mainly two ways that you can go for which include installing coaxial cables. While on the other hand, some people might even go for a satellite provider which requires you to use a receiver.
Talking about this, one of the best television cable providers is Dish Network. Their devices also have numerous lineups that you can go for. However, there are also some problems that you can run into with one of your systems from this company.
Recently, some Dish users have been reporting that the program guide on their devices is not updating. If you are getting this issue as well then here are a few steps to help you out.
Dish Program Guide Not Updating
Reboot the Device
Companies like Dish Network tend to roll out updates quite frequently. This is because these new versions can add additional features to your device. Additionally, most problems that had been reported are usually dealt with in these updates. Considering this, keeping your device updated at all times can help you in preventing it from running into an error. Though, when the user is having trouble trying to update their device itself.
Then several things can cause this issue. This is why it is recommended that you look into each of these solutions so that you can get rid of the error as soon as possible. Before getting too technical, the user can try to simply reboot their device. A complete power cycle will delete most cache files stored on your devices as well as refresh their memory.
This removes most error files that were stored on it and should also help in getting rid of your problem. Just make sure that you disconnect the cables attached to your receiver before shutting it down. Furthermore, you will have to ensure that your device stays switched off for a few minutes before you decide to power it back up.
Manual Update
While the best method to update your device is through its settings. Still, many people report running into problems with this step. This is why the company provides all of its users with the option to manually install the update on their device. The procedure is quite simple and should not take you much time. You can do this by simply holding down the power button on your device.
Then remove the power cord from your device and then wait for a few seconds. You can then plug your cable back in and switch it on. The device should now take some time to load up after which you should be greeted with a command prompt. This usually asks the user to install updates on their device, if there are any available.
This should most likely fix your problem because the manual update forces the installation process. Even if some program had been interrupting the update previously then that should not be the case anymore. Additionally, keep in mind that while a power cycle and this step might look similar to you. The manual update step resets the memory on your device instead of refreshing it.
Internet Connection
Sometimes when the user runs into problems with their devices not updating. The first thing that comes to their mind is that their equipment has some issues. Though, it is important to note that in some cases the problem can be with your internet connection instead. Considering this, if the user is still getting the same error even after following the steps mentioned above.
Then they can proceed to check if their network is working fine. There are tons of methods to confirm this though, out of all these, running a speed test on your device is the most reliable one. This is because the user is notified about the exact speeds and ping they are receiving from their ISP. If you notice any issues with this then contact the support team for your internet and notify them about this.