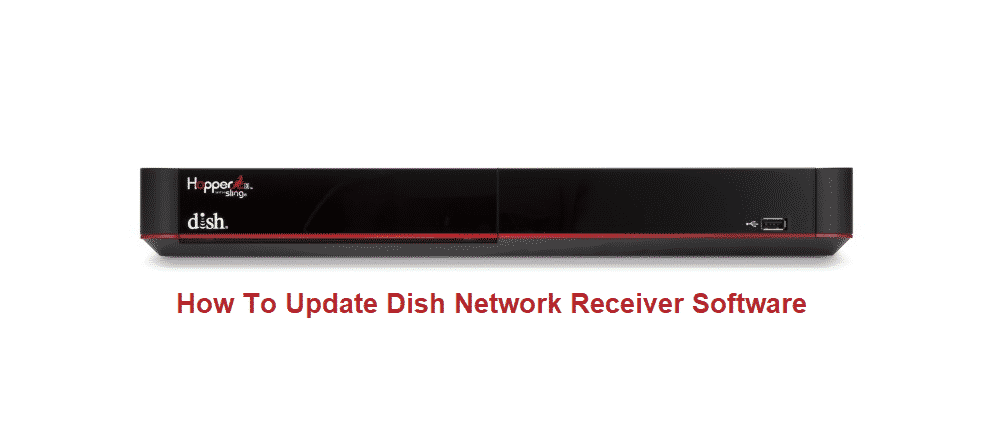 People all around the world enjoy watching television in their free time. Alternatively, some might want to watch a few movies or even TV shows when they are bored. Though, you should note that when it comes to installing these services, the user has to go through some hassle. This includes setting up the connection as well as configuring it afterward.
There are mainly two ways to set up these connections which either uses satellites and receivers. On the other hand, you can go for the traditional way which requires you to install coaxial cables all-around your home. Though these can take a lot of time and you will most likely have to tear apart your walls if the cables had not been already installed. Considering this, most people decide to go for DISH's satellite service instead.
How to Update DISH Network Receiver Software?
When it comes to using a receiver manufactured by DISH. You should keep in mind that the company sends out updates frequently. These are usually made to fix the errors people were running into previously. Though, from time to time you will notice that newer features have also been added. Additionally, running your device on an older version will most likely cause it to run into problems and errors. Considering all of this, it is better that you keep your devices updated at all times.
While the procedure is quite easy to follow, users can still run into a few problems with it. This is why it is better that you carefully check all of the steps and confirm them as well when installing your update. One thing to look out for during this is that your internet is not being used by too many users. This can interrupt the update for your device causing it to give you errors instead.
Considering this, you can switch off your connection from all of your other devices while your receiver is updating. This ensures that there is no interruption between the process allowing you to easily finish it. Additionally, keep in mind that you should not touch the device while it is updating. Even pressing a button on the remote can sometimes cancel this and you will have to start from scratch. Finally, following these steps mentioned below should allow you to update your DISH Receiver.
You can start by cling on the HOME button, three times on your remote. Alternatively, this might be the MENU button that you have to press two times. The buttons usually vary depending on what model of remote the user owns.
The user will now be provided with an entire interface that contains all the information about their device. You can look around it to find the tab labeled as 'Receiver'. This is usually on the top of the tabs so you should not have much trouble looking for it.
Now a drop-down menu should be provided which contains several options. These are all the configurations that can be done on your receiver. But keep in mind that changing files that you are unaware of will give you errors instead. Select 'Tools' from here to continue
Finally, you will be provided with four options to select from. The last of these should be 'Upgrade Software'. Clicking on it once will prompt you to confirm your choice. If the user already had the latest update on their device then you will be notified about it. Though, if you did not then you can proceed to click on 'confirm'.
Your update will now start and can take some time depending on the speed of your connection. Make sure that you keep the precautions mentioned above in mind to avoid running into problems or errors.
In some cases, people might still be unable to update their devices with this process. This usually occurs when the update was interrupted or an application is preventing it from updating. Though, one way around this is to reset your receiver.
This will allow it to forcefully install the update allowing you to get rid of the problem. You can do this by simply holding down the power button for a few seconds and then removing your power cable. Wait for a few seconds and then power your device back on. It should now ask you to install the latest update itself.