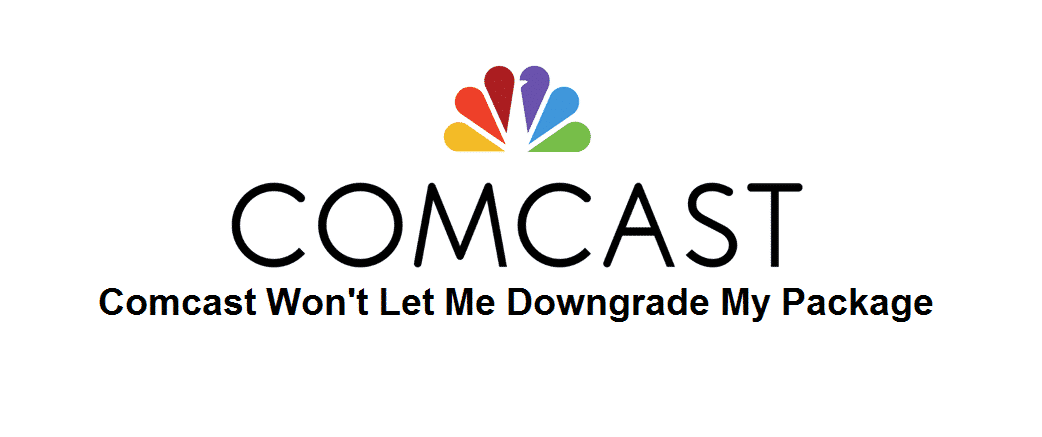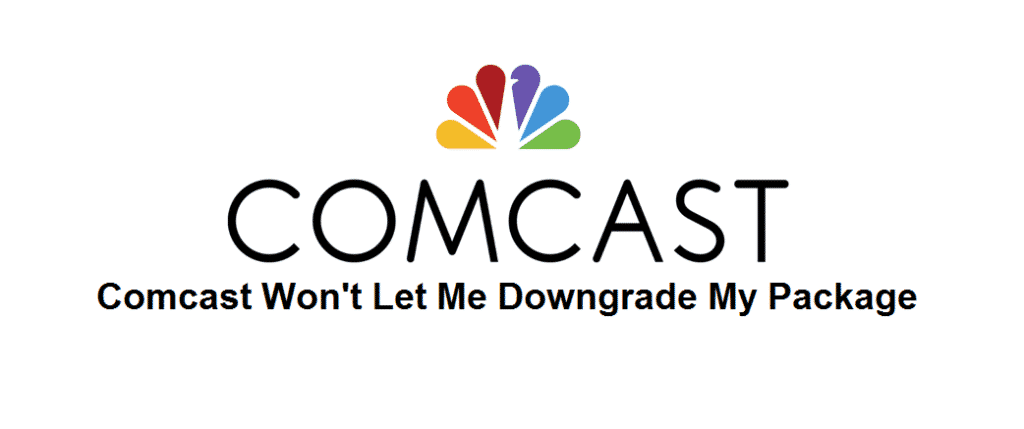 Comcast Won't Let Me Downgrade
People usually downgrade their services for three reasons. First, they no longer need the service because of their work condition, second, they dislike the service due to speed or technical issues arising out of it, and last, they are going through rainy days due to downsizing or recession in their respective lives. However, Comcast provides you two types of services: the internet and cable TV. If any of the above condition suits you, you will try to downgrade or cancel the Comcast service.
But wait, is it too simple to downgrade or cancel Comcast service. Not precisely because of the customers of Comcast are worried and upset in this regard. In this article, we will discuss every probability through which we can fetch out our desires.
Does Comcast charge the customers the same if they downgrade their package?
Morally, there is no logic not to deduct the amount that is not in the opted package. However, there are many instances in which billing remained the same, whether you downgrade or not. It is an unending pit one who falls will go more in-depth. And to avoid this, you should first clear your all payables and downgrade your service in person at their local Comcast stores. It will give you more satisfaction that in your presence, you have downgraded the service. Less likely, you will receive over-billing.
What if I downgrade my Comcast service of cable and still get Netflix over-billing?
Yes, this might be the case in the future because when you select any Comcast package, they had given you a form to be filled with all the services ticked that you want to enjoy. And if you had opted for internet, cable, and Netflix subscription, then problems might arise. There is a strong reason behind when you are shown a desire to end cable; it does not mean Netflix un-subscription. Therefore, to protect your pocket, downgrade Netflix subscription simultaneously with Comcast cable.
How can I downgrade and cancel Comcast services?
The most comfortable and most convenient idea to downgrade or cancel Comcast's services through engaging Comcast customer service through their number 1 (800) 934-6489. Speak to them straight and command them that you no longer need their service anymore. They will transfer your call to the customer retention expert, who will lure you to stay in the ambit of Comcast service. After a series of request from the retention representative, agreed to change the package that suits you best. It is the simplest and diplomatic way to pursue your means with no loss of dignity.
Conclusion.
Overbilling or paying what you haven't utilized is a tough bite to swallow, and Comcast, as per their clients, is not easy to mold as per your requirements. Be simple and straightforward, pay all your bills on time, and enjoy what you really like to enjoy without any panic and remorse.
In this article, we have discussed the topic 'Comcast won't let me downgrade' at length, and we think we have done our duty with honesty in this. Keeping space for the good, we want your precious comments down the article so we can help you with similar topics.