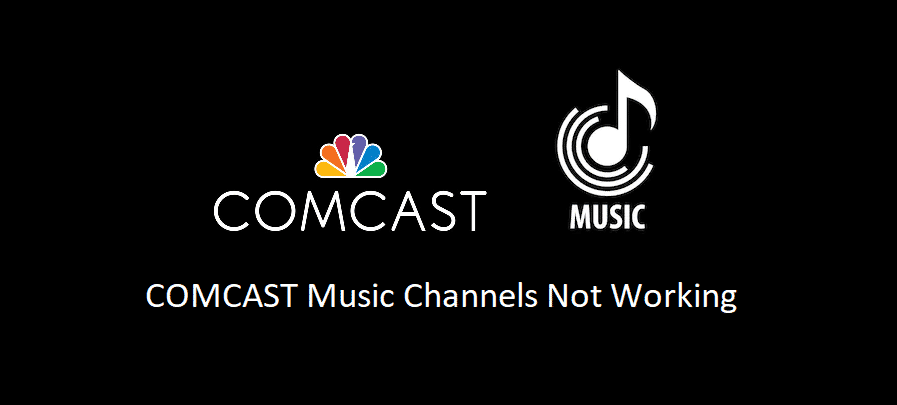 Comcast provides their users with some of the most amazing telecommunication products. They have been providing their users with many useful features that help them in their daily lives.
Aside from this, Comcast has also come up with TV boxes. These devices come with a remote to control them from a distance. On top of that, you can get them free of cost when purchasing any packages from Xfinity. However, some Comcast users have reported that music channels are not working. In case you run into this issue, here is how you can troubleshoot.
Comcast Music Channels Not Working
Restart TV Box
Your TV box might have been running for days. This causes the device to slow down and cause the various problem as a lot of unnecessary information gets stored in their RAM. You can fix this by simply restarting your device.
Start by unplugging the device from the power outlet. After this wait for about 50 seconds to one minute. This is to ensure that all the temporary log files get deleted. Plug your device back in and all the channels should now work fine.
Hard Reset Device
If simply power cycling your device does not fix your problem then there might be a problem in the settings. This is a pretty common issue and can occur while you are trying to change the settings. By hard resetting your device it will come back to its factory default settings. This should fix any change that you might have done to it without you opening up the settings and checking everything one by one.
Flip your device and then locate the small pinhole on the back of it. Use any pointy object and insert it into the pinhole to press that button. Hold it here for about 20 to 30 seconds and you will notice that the LED lights on your device have now started to flash. This means that it is now resetting. Make sure that your device is kept powered on throughout the procedure.
Check Channel Lineup
The Comcast TV box comes with a business portal. You can use this by making an account and then set up a channel lineup for your device. This makes it so that you can view the channels you want to on your TV box. However, sometimes the settings might get out of sync. This causes some channels to not work correctly.
You can login to the business portal by opening up it in the browser. After this, check if the channel lineup matches with the channels you are currently receiving on your device. If the channels do not match then re-tune your TV box with the business portal to fix your problem.
Customer Support Team
If the steps mentioned above don't fix your problem then there might be a problem in house wiring or an issue from the backend. You can contact the customer team and inform them about your problem in detail. They will check what is causing the problem and should be able to help you as soon as possible.