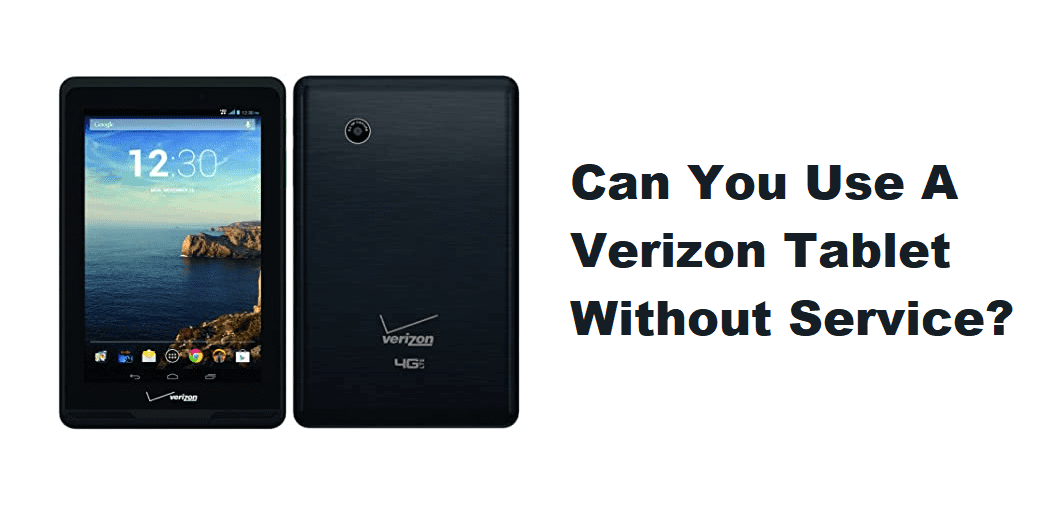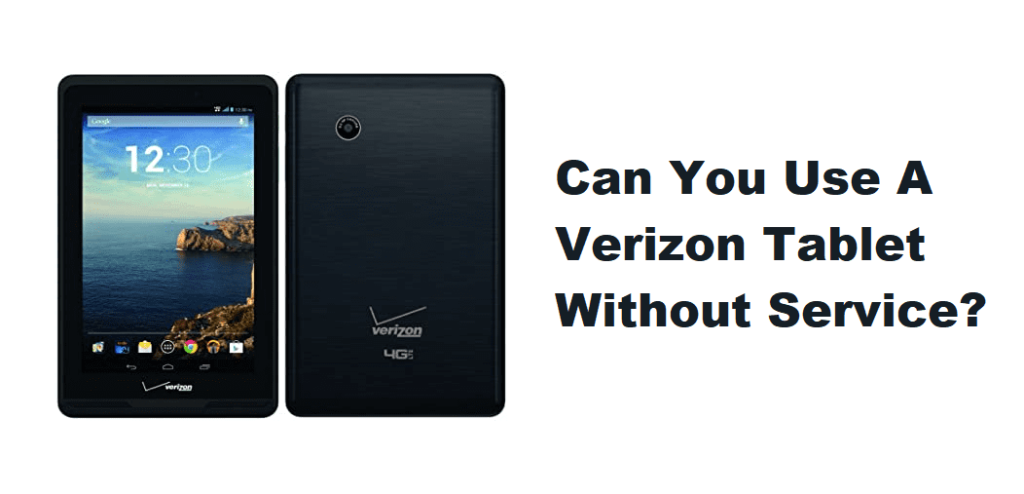 Verizon doesn't only provide you a wide range of services and gadgets such as phones, speakers, and other accessories but there are also certain tablets from the most renowned brands that you can get with those cool plans by Verizon. These tablets will run on the Verizon network and you will just have to pay a monthly bill for all the voice minutes, MBs, and text messages you will be getting from Verizon including the payment for tab. The tablet will be carrier locked and you can only use Verizon SIM Card with that tablet.
So, if you are wondering about using the Verizon tablet without service, here are a few things that you need to know.
Can You Use A Verizon Tablet Without Service?
Yes, it is possible to use a Verizon tablet without service up to some extent. Basically, you will lose the edge of having a mobile network on the tablet. So, you cannot make or receive calls, send or receive text messages or connect to the internet using your mobile data services. Rest will be all the same for you and you can use your tablet's features like you want them to be used.
A few features that are important and you can use without service would be:
Connectivity
You will be able to connect your Tablet to the internet or other devices through Wi-Fi or Bluetooth. You just need to ensure that your tablet has Wi-Fi compatibility on it and that would work out flawlessly for you. This way, you can make calls over WhatsApp or any messaging or calling application that you might have installed on your tablet using the internet connection.
If your tablet is equipped with the right software and hardware components to support Wi-Fi and Bluetooth, there is nothing to be worried about that part and you can use all those features effectively.
Multimedia
You can also use your tablet for a multimedia experience that we all love on those big screens on those tablets. You can enjoy all the media that you have stored on the tablet, play some games, stream the internet for your favorite programs, serials, music, and a lot more such as Netflix or stuff. So, not having Verizon service will not be affecting any Multimedia experience for you and you can make the most of your experience with all these features perfectly.
Cameras and Sensors
You can also use all your cameras for recording videos, taking photos, or even video calls through any internet application. This will not be affected in any way if you don't have Verizon service on your tablet. The best thing is that your GPS will also be active as this is something on your device and not the Verizon Service.