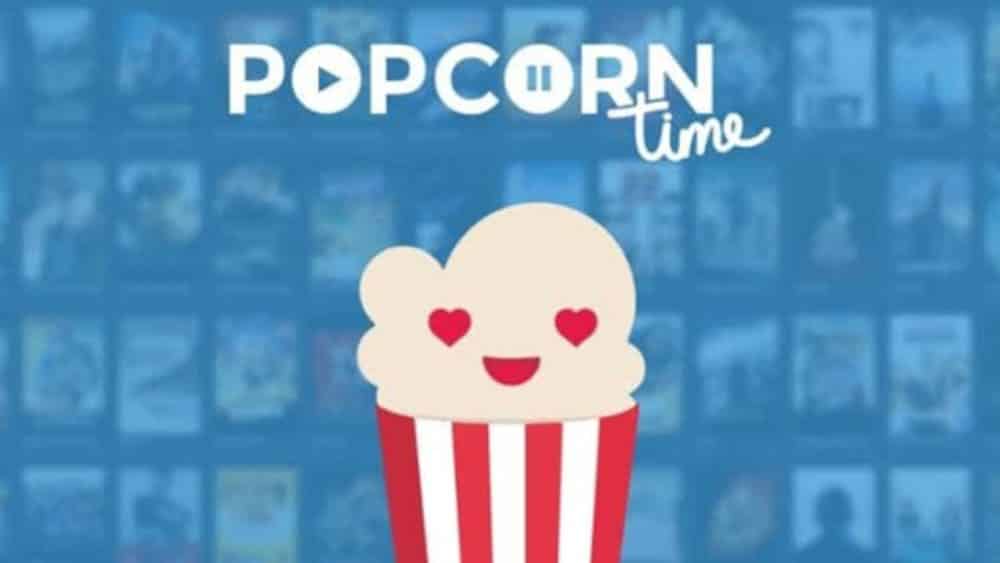 In the past few years, Popcorn Time has rapidly gained popularity for its diverse collection of multimedia. With a classic built-in video player and a vast genre to choose from, a user can stream Netflix Originals to 80s movies with the utmost ease.
The application – which is entirely free and available for every device – is sort of an alternative to subscription streaming services such as Netflix, Disney+, or Hulu. The Popcorn Time interface presents previews and film names in such a manner that it is eerily similar to Netflix. This list of media can be searched and browsed by genres or categories.
When a user chooses one of the films, it is downloaded via BitTorrent. Popcorn Time is the only software that does not spam with cheap advertisement and unnecessary buffering as it downloads the file beforehand. It is a guaranteed virus-free and spam-free software that seemingly managed to gain the trust of millions of users worldwide within a few months.
Can I Watch Popcorn Time Without VPN?
Unfortunately, Popcorn Time's legal status is alike to that of other BitTorrent clients due to its possession of copyrighted multimedia. Popcorn Time uses P2P technology since the copyrighted content demands such. Files can be shared directly between systems on the network without a central server.
Basically, if you don't own the copyright(s) of the media you're intending to stream/use then P2P can easily track your IP address and create problems for you. Popcorn Time is illegal in a few countries; Israel, Denmark. However, it might not be illegal in yours.
Anyway, P2P can help the authorities trace your address along with your identity. If you use Popcorn Time either make sure the content you view is legally available to consume or do the following.
To avoid a worrisome situation as such, we turn to VPNs to protect ourselves while we relish in the comfort of a free streaming platform. VPNs are used to mask your identity entirely. They help hide your IP address (by changing it to another random address in another country).
Anonymity is important to avoid a risky situation. All of your activity is encrypted, meaning that no one can track your online activity. It can hide your online activity by connecting you to a remote server. This ensures that no third parties can snoop on your (now non-existent) trail.
However, certain VPNs are not safe enough for you to access Popcorn Time without a potential threat. When you're looking for a VPN to use, you want to be sure to get one that allows P2P traffic.
While protecting your identity online, a VPN also gives you access to content that might be restricted in your country, workplace, or school. It gives you access to hundreds of media that aren't readily available for you to consume in your country or city.
Below is a list of efficient and affordable VPNs for you to use to enjoy Popcorn Time without encountering any legal authorities.
Note: We do not condone the use of illegal streaming services since there are much more affordable alternatives and we believe that artists and creators are entitled to the copyright law of their respected content.
EFFECTIVE VPNs FOR POPCORN TIME
1. Express VPN: This is the ultimate choice for protecting your privacy and to stream movies in Popcorn Time without any issues. While it provides excellent, airtight security, and an extremely fast connection, ExpressVPN allows P2P service as well. It permits P2P action which technically is the only problem with Popcorn time thus being the best option for this. ExpressVPN is also tuned perfectly for torrenting and downloading. It includes a 30-day money-back guarantee.
2. NORDVPN: This provider delivers marvelous connection protection and top-notch privacy protection. But, they do not allow P2P action on some of their servers, they do allow it on servers in 45 different countries, offering plenty of alternatives. NORDVPN stays on budget and makes no bargain on a speedy connection or security. In addition, it keeps no logs. NORDVPN's subscription price is the lowest in this list which might make it affordable for many of you.
3. CYBERGHOST: This VPN provides outstanding download speed that is well-protected. Similar to NORDVPN, it has a no-logs policy on their server. Which, further provides plenty of P2P options. It presents itself with an easy-to-use system which is an excellent option for first-time VPN users. CYBERGHOST is a highly low-cost service.
Once again, an on-budget option with guaranteed results. Its speed is top-notch and security is airtight as well due to their strict no-logs policy. As mentioned before, it is exceptionally uncomplicated with its straightforward display. It exceeded our expectations.
4. IPVANISH: As the name suggests, this VPN is excellent at making your IP vanish. It doesn't leave a trace and is impossible to track. This splendid provider provides the second-fastest connections speeds on this list. IPVANISH allows P2P activity on all of their servers (aforementioned; the most important factor).
With top-tier encryption ensuring your online activity to be anonymous and a kill switch program. IPVANISH also upholds the no-logs policy. It keeps your online identity and activity incognito.
5. PRIVATEVPN: With the third fastest speeds on this list comes PRIVATEVPN. This server provides military-level encryption. It allows torrenting on all of its servers. Its no-logs policy makes this an excellent choice for users.
6. HOTSPOT SHIELD: The most common VPN there is. It is the most known VPN and is so uncomplicated that even a five-year-old can use it without facing any issue. It displays a 'button' that you have to press to turn it on.
It is completely free and available on every server. A no-logs policy, similar to the previous VPNs along with a large network of high-speed servers and exemplary security measures.
CONCLUSION:
Multimedia fans who are looking for the best way to keep their online viewing sessions private will find that a reliable Virtual Private Network (VPN) is their best to keep themselves safe while also enjoying a high resolution, diverse experience.I think it's safe to say that EXPRESSVPN is the best choice for Popcorn Time users.