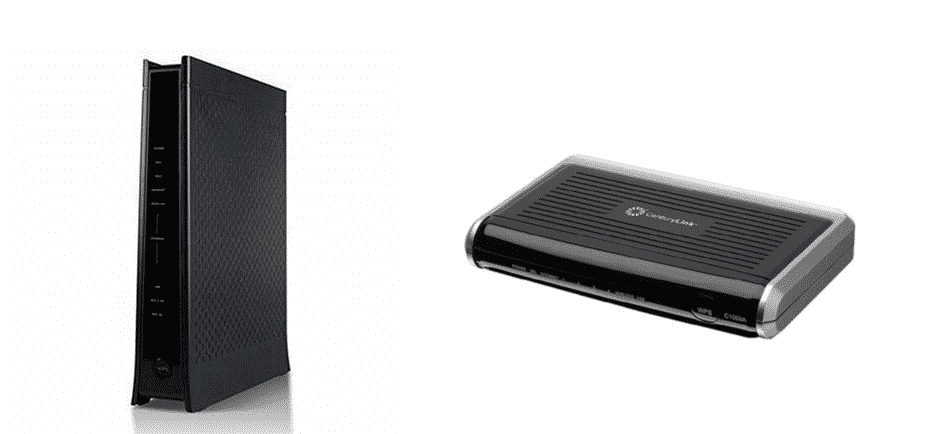 Internet connections are an absolute necessity these days. However, it's crucial to use the right modems and routers if you want to ensure streamlined internet connections. That's to say because these modems and routers are responsible for transmitting the internet signals.
For this reason, we have established this article to share information about Actiontec CenturyLink C1100Z vs. C1000A, so you can make an informed choice!
C1100Z vs C1000A
Actiontec CenturyLink C1000A
To begin with, this is the wireless router and modem combination, which is designed to deliver improved connectivity and networking. This is a combination device that is perfect for HD IPTV devices and activities that require higher bandwidth consumption. This device is designed with a phone port as well as a DSL port to ensure a promising internet connection.
The availability of two ports in the device eliminates the need for additional in-line DSL filters. The best thing about this modem and router combination is that it's compatible with VDSL2, ADSL2, and ADSL2+. That being said, this device has the capacity to work with different DSL plans, promising better internet and network connection.
There is a WPS button on this device which makes it incredibly easy to use for connecting new devices on the network. Truth be told, it's the high-end and ultra-speed modem that is specifically designed by CenturyLink. The modem and router combination is integrated with 64MB SDRAM and dual-core 32-bit processors for ensuring high-end processing and high-speed data transmission.
As far as the speed support is concerned, this device can support the internet speed ranging from 40Mbps to 300Mbps. In addition, there is an ethernet switch in this device with four-port 1kMbps gigabit. That being said, it can be utilized for four systems and devices through a wired connection. Actiontec CenturyLink C1000A can support older as well as the latest wireless protocols.
For instance, it can support an 802.11n wireless protocol that will promise a high-speed internet connection. Moreover, it has backward compatibility for 802.11b devices which allows the users to connect the wireless devices. When you are using the internet and network connections, you need high-speed internet, and this modem and router combination will help for sure.
We are saying this because Actiontec CenturyLink C1000A has the VDSL2 feature, which makes it easy for users to connect to the internet efficiently and easily. On top of everything, there is a USB port in the modem which makes it suitable for NAS devices. In particular, the NAS device means the network-attached storage device.
As far as the ethernet ports are concerned, there are four of them available for ensuring wired internet connections. All in all, this is a perfect device for wireless and wired connections!
CenturyLink C1100Z Wireless Modem Gateway
For everyone who wants to online games and stream Netflix without any hindrance, it's obvious that you need the right modem. That being said, CenturyLink C1100Z modem gateway is one of the easiest devices to use and has an affordable price tag. Truth be told, it's recommended by the experts and is suitable for regular usage.
The modem is designed to offer streamlined speed for gaming, uploading, downloading the file, and streaming the videos (HD ones, by the way). That being said, it's the perfect wireless gateway for residential use. It has the perfect combination of performance and speed. As far as the installation is concerned, it's a breeze.
We are in love with the compatibility because this modem can be used with various internet service providers. On the other hand, some users have complained that it's not durable enough, so keep that factor in mind. The second drawback is that the CenturyLink C1100Z modem can only support limited devices because if connected to other devices, the internet speed will dropdown.
When you order this device, it will come with phone cables, networking cables, and power cables, which means there are no extra installation costs. Still, the cables are not the highest quality which means there are compromises on the speed and signal transmission. To be honest, it's a pretty standard modem and is only good for average internet needs.
The bottom line is that both the modems are great. However, CenturyLink C1000A is a much better device as compared to CenturyLink C1100Z. So, choose accordingly!