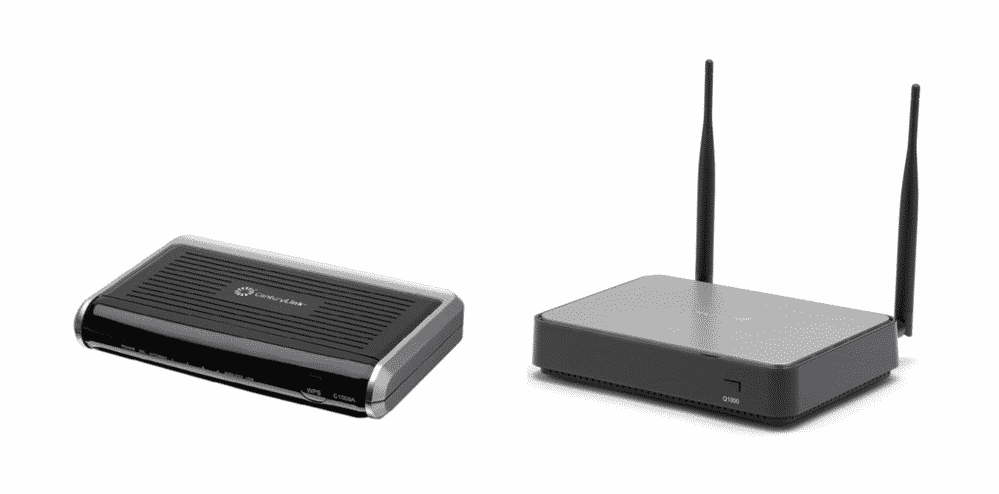 Modems and routers are in abundance out there, and that leaves you with a tough choice as to which one would be the right choice for you to have for your need. Actiontec is one such brand that manufactures some of the coolest and most affordable modems and routers that you can have for domestic use.
These modems come without any bells or whistles attached but are pretty durable and they can get the job done. This sounds like a thing to have if you don't worry about the speed of the internet much or anything like that, and you only want something that is affordable and wouldn't break on you.
Actiontec C1000A vs Q1000
There are several different models of Actiontec for you to choose from, and they vary based on the features and options that you will be getting on them. Actiontec C1000a and Q1000 are two such options that you can choose from if you are looking to have something for your home that is basic, and will help you out in getting the job done for you. A few things to compare on both of these will be
Actiontec C1000A
Actiontec C1000a is from some of the outdated modems, and if you are purchasing it for today's needs, it might not be the best decision for you to have. However, if you are getting it used, or you want to compare with an upgrade, then this is one of the most durable router/modems out there that can help you have the best networking coverage on the connection.
It is pretty big in size and lays flat on the table. It would be best to hide it someplace under the desk if you are not looking for something big. It fairly looks like those old DVRs and due to the big size, it can be trouble for you to manage the router. Except that, the finish is pretty good and the touch of silver on the sides is something that makes it look more aesthetic and a bit tech-savvy.
The combination of green lights on the front is the cherry on top. Coming to the build quality, the plastic casing is pretty sturdy and it can easily take a bit of wear and tear without causing you any sorts of problems like breaking or getting scratches.
Coming to the specifications part, it is not much compared to the modern routers, but it can easily take up to 40 Mbps data transfer rate that is enough for basic streaming, browsing and surfing the internet. The router has some cool encryption modes including WPA, WPA2 and WEP that allow you the assurance that your network will be secure and you will not have to worry about any privy intrusions.
Actiontec Q1000
Actiontec routers are compatible with CenturyLink and this is one such updated modem that you might need an upgrade to if you want to get your hands on something advanced and fast. The router is designed like the most modern routers and has a sleek shape that makes it look aesthetic.
The best part is that it is comparatively a lot smaller than the C1000a so you can easily place it on the desk, and wouldn't have to worry about working space at all. It got two antennas for better coverage and strong Wi-Fi signals and that way, you will be able to make the best of your Wi-Fi experience with almost no lags, signals problem or network dysconnectivity problems.
This one is a future rich modem/router as compared to the C1000a as there are 4 ethernet ports on the back that you can use for Ethernet networking with other devices. In addition to that, it got all sorts of wireless support including the 802.11n and 802.11 b/g.
There are also certain value-added features on the router including MAC Address filtering, Website Blocking, Firewalls, IP Protocol Filtering, Parental Control, MAC Address Cloning, DNS Server, DHCP Server and Z-wave.
All that sounds great, and if you care for any of these features that you might need to have, or are looking for in your router, then this is definitely an upgrade worth considering for you at an affordable price tag.