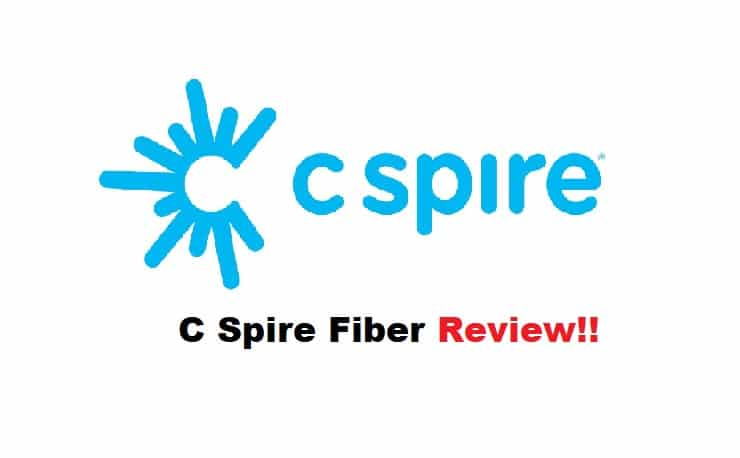 An internet service with unlimited streaming and fast download speeds? When discussing the benefits of ultra-fast internet, heavy-duty internet activities appear to be relatively simple. C Spire fiber internet is a broadband service that offers a wide bandwidth range to help you speed up your daily internet tasks, from HD streaming to online gaming.
Finding a great broadband service that meets your needs while remaining affordable is difficult. Because many of you have inquired about whether to use C Spire fiber, we have gathered the necessary information to provide you with a C Spire fiber review.
C Spire Fiber Review:
Performance And Reliability:
C Spire fiber is a high-speed internet service that is available in some locations in Mississippi, Alabama, and Tennessee. Though the C Spire fiber is not widely available, purchasing this internet service in a well-served area is worth the hype. Now, what distinguishes this service from others in the market? When it comes to purchasing Internet service, most Internet service providers do not give you a "fair" call. Slow speeds, unreliable connections, a congested network, and only local support are a few examples. However, with C Spire fiber internet service, you can get up to 940Mps upload and download speeds, which is significantly faster than what other providers may offer. Aside from that, its service is far more affordable and dependable out there.
Whether you have a small home or a business, C Spire fiber has all of your internet needs covered. Even if you have more than ten clients in your home, you can effectively continue your internet activities at the same time. With its faster upload speeds, you can upload photos and videos in minutes. Furthermore, there are no data caps for users of C Spire fiber. This means you have unlimited data, which makes this service more enjoyable. Because of its low latency, you can play your favorite games without lag.
Pricing And Bundles:
It is never easy to find the right service with affordable data bundles. Whether it is a large or small-time service provider, the cost of internet service has risen to the point where you are paying more and receiving less service. However, with the C Spire, your money is guaranteed. It gives you internet capabilities that are worth the money, so let us discuss how it differs from other broadband service providers.
C Spire charges a flat monthly fee for their service, which means you only pay for what you get. Some businesses have a policy of increasing monthly service rates, but this is not the case with C Spire. Furthermore, you receive free installation with no hidden fees, making it very cost-effective.
You can choose your required data package from its various data plans, which are designed to meet the needs of light to heavy internet users. For $20, you get a monthly data package of 5GB. A 10GB data package costs $40 per month, and a 25GB data package costs $60 per month. Also, these plans do not have data caps, so you will not have a congested service at the end of the month.
User Reviews:
User reviews are important to know whether the service has proved to be good as it claims or not. When we gathered details and statistics for the C Spire fiber performance among users, we concluded that the service is reliable. Apart from no pricing, users have loved C Spire's internet performance overall which has given it a good rating among users. The company's local support is satisfactory and it has been ranked as the fastest network service provider in Mississippi.
The Final Verdict – Should I Buy This?
C Spire fiber is a dependable internet service that delivers on its promises. Even though users have complained about the service being unavailable in their area, it has proven to be a hit with them. You can perform heavy internet tasks without lagging thanks to fast upload and download speeds and low latency. So, if you live in an area served by C Spire fiber, the service is worth the investment.