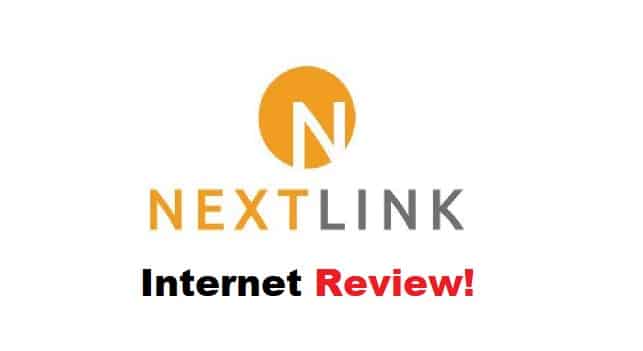 With their fixed wireless and fiber technology, Nextlink internet service has been a great solution to less accessible areas. It provides you with affordable and flexible data plans, as well as high-speed internet and excellent coverage, so you can enjoy your internet needs without worrying about network outages.
Nextlink is a competitive company, and because many users have expressed interest in their internet services, we will walk you through a general Nextlink internet review. So, if you are looking to purchase an internet service in your area, we will go over everything you need to know about the Nextlink internet service.
Nextlink Internet Review:
Availability And Performance:
Nextlink has excellent coverage in seven states, making it one of the leading residential internet service providers in the United States. Its lightning-fast internet speeds can reach up to 10GB, which is more than enough for residential internet service. Not only does it have a fixed wireless connection, but it also has a large client base in the areas it serves. Nextlink provides its customers with low latency to ensure a consistent network connection across all of their devices. Aside from the internet, Nextlink also provides phone services to its customers at reasonable prices. With Nextlink, you can expect fast internet speeds as well as strong signal coverage throughout your home.
However, there are some things to consider before purchasing Nextlink internet services. In this regard, Nextlink can provide a maximum internet speed of 100Mbps through its fixed wireless connection, but the speeds can be significantly higher if you purchase fiber optic technology. Furthermore, while the service provides the fastest internet speeds to its residential users, upload speeds on data plans may be lower than download speeds. Overall, Nextlink provides excellent services, but it appears that every internet service has a negative aspect to its offerings.
Data Plans And Pricing:
Nextlink provides you with a variety of data plans, each of which is designed to meet the general internet needs of everyday users. As a result, you can find the best suitable data plans for you at low introductory prices. Nextlink offers both month-to-month and two-year agreements for purchasing data plans, but most users appear to fit into the month-to-month agreements.
Having said that, a 10Mbps data plan is available for an introductory price of $60 per month. A 15Mbps plan can cost $70 per month, a 20Mbps data package can cost up to $80 per month, and a 50Mbps data package can cost up to $120 per month. These packages are not very cost-effective for domestic users, but the price can be relatively low if you sign up for a two-year contract. However, depending on your location, you may see an increase in the introductory prices, rendering Nextlink an unaffordable option.
Equipment:
Nextlink has a simple installation and setup procedure that does not require the installation of complicated equipment. However, for $7 per month, you can get a fully managed Wi-Fi system that includes a router and an APS battery. Furthermore, if you have a multi-story home, you can choose an additional satellite to extend your Wi-Fi coverage. You can also use your router with Nextlink internet, but you must first check the compatibility options if you want to connect one. Furthermore, Nextlink will charge you an additional $10 for longer-range equipment, but we don't have to forget about the installation fees that come with the Nextlink service. When all the money is added up, the service becomes quite expensive as they charge for every small perk they provide to their users.
Customer Reviews:
Nextlink provides 24-hour customer service, which has earned it a high rating among its users. So far, many users have been pleased with the internet reliability and high-speed internet provided by Nextlink internet services. Furthermore, users are pleased with the customer service and installation technicians. They claim that their employees are highly professional and patient with customers. Not to mention the Nextlink customer support's quick and timely responses, which have made many users happy with their services.