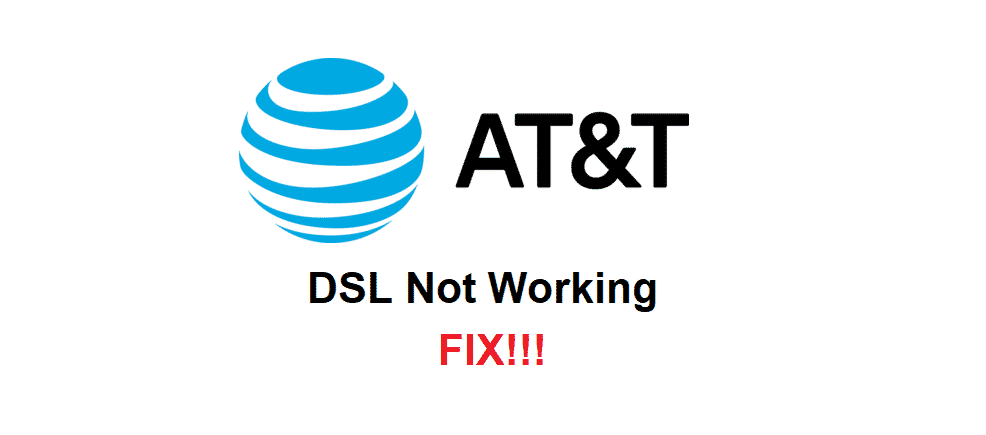 AT&T is certainly the strongest carrier in the US and they are offering some of the best services. AT&T is not only the cellphone carrier, but there are also some other cool features such as IPTV services, DSL, Wireless Broadband, and more.
Their DSL internet is the perfect option that you can get to have a stable and fast internet service even in the remote areas where you cannot get fiber or any other internet line. If your AT&T DSL is not working for some reason, here are a few things that you will have to work on.
AT&T DSL Not Working
1) Power Cycle
The first and foremost thing that you should be trying if your AT&T DSL is not working is to restart the gateway so it can run a power cycle. It is pretty simple and easy. The gateway for AT&T DSL works like a modem for your broadband internet connection. There can be bugs or errors that can cause your DSL to not work in the optimal manner as you expect it to be.
Just make sure that you unplug the gateway from the power outlet that it was plugged into and then wait for two minutes before plugging it back in. This is optimally going to solve the problem for you and that is going to help you out perfectly in fixing the problem.
2) Input Line
You also need to ensure that the input line on the phone is connected to the AT&T gateway and that it is plugged directly into the phone jack. That will ensure that there are not any sorts of disturbances or problems like that, interrupting your access to the network.
Once you make that sure, the DSL cable will start working without having any sorts of issues or problems on it. Simply put, you can try unplugging the cable and then plugging it back in to ensure that it is working without causing any sorts of troubles or errors for you.
3) Check on Signals
You also need to ensure that you are getting the right signals on the gateway that you are using. This is going to ensure that there are not any sorts of problems with the coverage. If you feel like you might be having the problem due to coverage issues, you will need to change the location of your gateway to a higher place or somewhere with stronger signals and that is going to assist you perfectly with making it work.
4) Contact Support
There might be some other reasons that you cannot fix on your own. These include the problems with your account like it might be suspended or inactive due to some reason. There are also some problems with the gateway like technical issues and you will have to fix them up as well.
It would be better to call the AT&T support department and they are going to help you out in finding the problem that is causing your AT&T DSL to not work. They can also fix if there are any issues with the gateway to make it work.