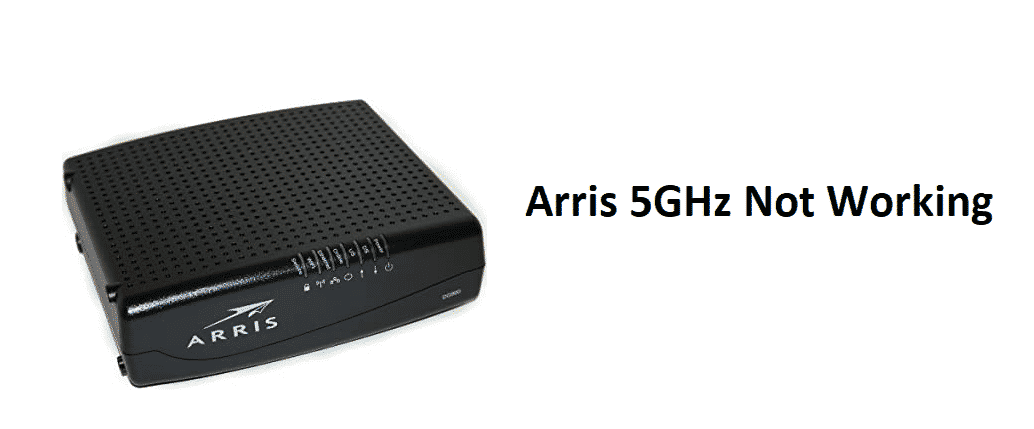 Arris is one of the most major brands out there that are making communication equipment such as routers, modems and more. Their routers and modems are simply great with compatibility, convenience, speed, and durability.
That is why Arris routers are not only popular among the end-users but multiple ISPs are also providing these routers to their users to ensure a stable and faster internet experience. While many of the routers from Arris have 5Ghz frequency settings and features on them if it is not working for you, here is what you need to do.
Arris 5GHz Not Working
1) Check on the Feature
The first thing that you need to check, if you are unable to make it work is that your router should have the support for 5Ghz frequency. You might be using a model of Arris router that has no support for the feature or there are also some cases where your ISP has their own customized versions of the firmware that block 5Ghz Wi-Fi on the network to ensure optimal stability and more coverage over the Wi-Fi network. For such instances, you should check with the model number first if you have bought the router from a store and with your ISP if the router is being installed by them for internet coverage.
2) Check Compatibility
5Ghz Wi-Fi is not that simple and even if your device like the laptop or mobile might support the 5Ghz Wi-Fi, there are multiple frequency bands that may or may not be supported by them. So, you need to ensure that your router's 5Ghz Wi-Fi frequency bands are compatible with the device as well and there are not any sorts of issues at that part that might be causing you to have any such problems with your 5Ghz Wi-Fi.
The best way to ensure that is check on your router's Wi-Fi bands first and then cross-match them with the device that you are having such an error with. This is going to eliminate all the problems and you will have a smoother and better experience over the Wi-Fi.
3) Reset the Router
If you have ensured that the 5Ghz Wi-Fi is supported by the Arris router that you are using and that you don't have any other problems with the compatibility as well, then you should try a reset on your router to fix all the problems that might be troublesome. After running a factory reset, you can easily optimize the settings again and that will ensure that you can use the 5Ghz Wi-Fi on your Arris router without many troubles.
4) Update Firmware
You might need to check on the firmware of your router as well if you have tried all of the troubleshooting steps above and nothing has worked out for you so far. So, check on all that and make sure that it is fine. Afterward, check on the router firmware and you need to ensure that no updates are pending there. Once you have updated the Arris router firmware to its latest version, you can start using 5Ghz Wi-Fi on it without any problems.