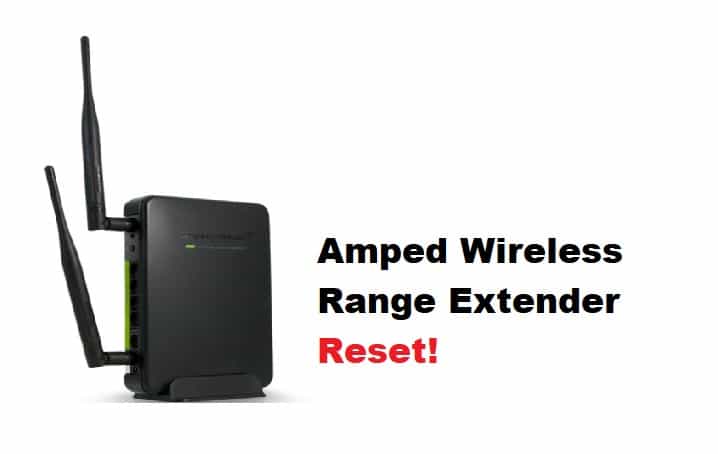 Resetting is an excellent workaround for connection problems, hardware malfunctions, and configuration errors. Oftentimes, a firmware update can render your settings incompatible with the most recent software of your devices, causing them to behave erratically in terms of hardware and performance. As a result, a factory reset is a quick way to get your extender up and running.
Amped wireless range extender reset is a question that has been asked on several forums, so in this article, we will go over how to reset Amped extender. So, if you're looking for a straightforward solution to this, we've got you covered.
Amped Wireless Range Extender Reset:
Resetting the Amped extender is a simple process. Simply put, you can do it in three to four simple steps. However, resetting your extender will erase all of its configured settings; therefore, if you are resetting the device due to a malfunction or connection issues, make a settings-only backup of your extender.
Moving forward, there are two ways to reset your extender. Both will be thoroughly discussed.
1. Through The Reset Button:
In some cases, users may want to reset their extenders if their device is not working or they do not have internet access. Because accessing the Web UI requires your device to be connected to the extender network, if you are having trouble connecting, simply hard reset your extender using the reset button.
Locate a reset button on the back of your extender. You can refer to the user manual for a specific model.
Take a paper clip or a similar sharp object to press the button.
Hold the button for 5-10 seconds and release.
Reboot the extender and it is restored to its factory defaults.
2. Using The Web User Interface:
For resetting your extender to its factory defaults using the web UI, you need to have a connection with the extender network.
Go to the web browser and enter http://192.168.80.240 in the search bar.
You will reach the web interface for your Amped wireless extender.
Using the network credentials login to your interface and click the Settings option on the left side panel.
Next, navigate to the Management section and select the Save/Reload settings.
Then you will see a Reset Settings to Default option on your page. Select it and your extender will be reset back to its factory settings.
One thing to mention is that when your extender is reset to its factory defaults, you cannot connect to your devices using the same network credentials unless you configure it again. All your clients will be disconnected from the network so to ensure the safety of your extender network, configure the SSIDs as soon as possible.