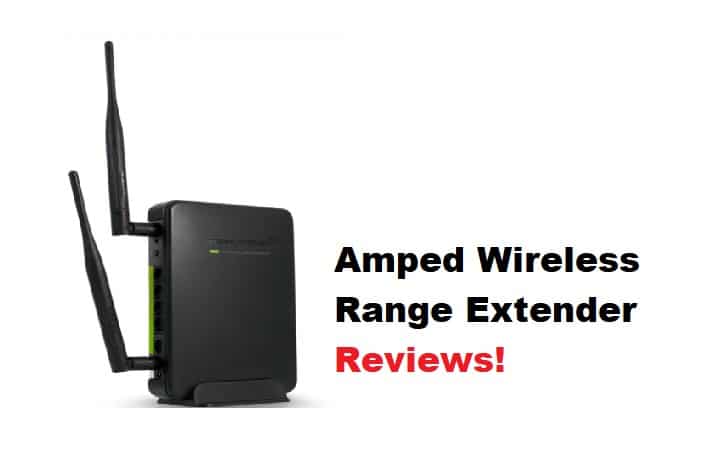 Wireless extenders are an excellent way to extend the reach of your current network. However, optimizing the range isn't the main concern. You don't want to sacrifice high-end speeds and data rates, but that is only one consideration when it comes to extenders. With recent technological advancements, competition in terms of features and performance has been fierce.
Amped wireless extender is one of the most popular options that users consider when purchasing an extender. As a result, for a better understanding, we will provide you with a general Amped wireless range extender review.
Amped Wireless Range Extender Reviews
Performance:
Amped Wireless offers a variety of extenders from which to choose based on your broadband requirements. However, these extenders have limitations. If something works best for one person, it does not imply that it is equally valued by the other. So you must consider your needs before purchasing these extenders. To begin, Amped wireless extenders will provide excellent range coverage up to 15000 square feet, which is more than enough for a multi-story large home. Not only that, but its broadband speeds do not degrade as you move further away from the extender, unlike other models, which may not provide you with enough at a close distance from their maximum range, all thanks to Amped boosted Wi-Fi radios.
Furthermore, when it comes to speeds, the powerful omnidirectional antenna combined with your amplified extenders allows you to easily increase the range and speed of your Wi-Fi. You can get high-speed internet in places where a standard router would fail. You can choose from a wide range of desktop and plug-in extenders, such as the AC2600 and AC1900 Wi-Fi extenders, which feature dual-band radios and data rates of up to 1733Mbps. Furthermore, similar features and specifications are shared by various amp extenders, with the real difference being advanced features and data rates as the model level increases.
These extenders can provide you with simultaneous dual-band leverage, allowing you to increase data rates across both bands. However, one point of concern is the lack of MU-MIMO capabilities. Although the AC 2600 extender has this feature, previous models do not, making it a significant compromise for users. Power processors are expected in these extenders from model AC1200 and up. However, if you are on a tight budget, you will have to settle for less with this extender.
Features:
Amped wireless solutions are well-known for their simple setup and installation procedures. These extenders not only provide hardware but also interfaces to keep your network controlled and managed. With the Amped wireless extenders, you can connect your secondary router without restriction. Its universality has made it very popular among users.
If you use routers and extenders frequently, you are probably familiar with the interference problems that these networking devices are prone to. However, with the Dual-band interference-free radios, you can enjoy great speed and a consistent connection across all of your devices. Furthermore, thanks to its BoostBand technology, you can easily extend the range and Wi-Fi strength of your extenders.
Hardware And Design:
When it comes to Amped extenders, the designs are rather simple and minimal. That is, you will not be bringing large devices into your home. However, these extenders have external antennas, which give the device a robotic appearance but allow it to function in any environment. These extenders include an LED panel that displays specific extender behavior. They also have gigabit Ethernet ports, which help with wired connections. However, unlike other extenders, you may not receive a USB charging port, except for the AC1200, which has a fast charging option. However, with adjustable antennas, you can easily reposition them to meet your specific requirements.
The Final Verdict:
Amped wireless extenders aren't groundbreaking technology, but they do the job. For a user with simple needs and requirements, it will be both budget and performance friendly. With a high range and integrated features, these extenders have received an 8.3 rating out of 10, which speaks volumes about their dependability. So, if you're on a tight budget and need a functional extender, amplified wireless extenders are the way to go.