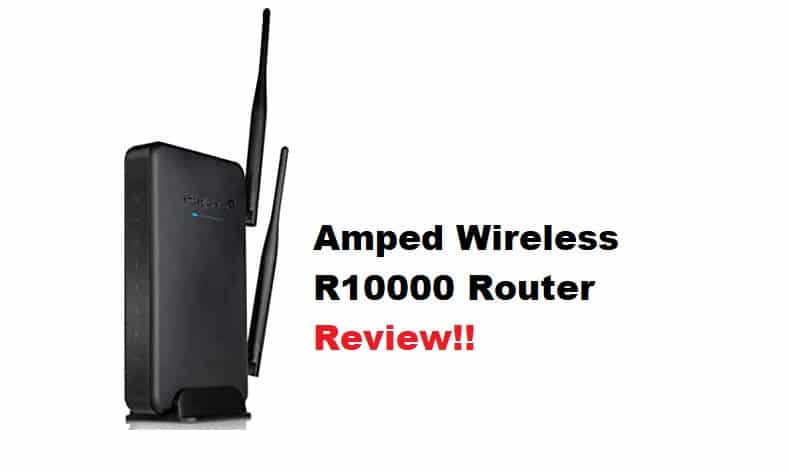 Amped wireless solution is one of the best when it comes to high power and high coverage internet routers. You can easily eliminate dead spots and increase network capacity with their range of high-speed and robust routers.
Customers are looking for a good internet router for their broadband needs on various forums. Because Amped wireless is one of the alternatives considered by customers, we will provide a general Amped wireless R10000 router review. This article will go over its features and specifications, as well as why it stands out among its competitors.
Amped Wireless R10000 Router Review:
Performance:
When it comes to powerful routers, Netgear, Linksys, and ASUS are the names that come to mind. However, the Amped wireless R10000 router has been a great buy for users looking for excellent coverage as well as strong Wi-Fi signals. Though it may not be fair to compare its features to those of other high-end routers due to their technological advancements, this router can deliver excellent performance thanks to its Realtek RTL8196C chipset. It may not be as fast as some routers because it only supports one 2.4GHz band, but it gets the job done. This router's signals can extend to great distances and provide incredible coverage of 10,000 square feet, so you won't have to worry about Wi-Fi dead spots.
The R10000 has a data transfer rate of 300MB per second, which is sufficient for users who do not have a large number of clients on their network but require considerable speeds to get their network up and running. The wireless standards 802.11b, 802.11g, and 802.11n can all provide good theoretical data rates. Furthermore, with its dual 600mW amplifiers and incredible 5dBi antennas, you can get wall penetrating Wi-Fi signals and maximize coverage. Furthermore, the ultra-fast MU-MIMO wireless speeds will allow you to access large files, stream HD media, and even play multi-player games over your network. As a result, the amplified wireless R10000 is suitable not only for home networking but also for offices and large business areas.
Features:
When it comes to the features that come with the R10000, one thing is certain. It provides excellent coverage. Unlike any other Wi-Fi router on the market, you cannot expect such incredible coverage without spending some money, but with the R10000, not only the range but also great internet signals are guaranteed. This router also allows you to set up a guest network, which allows you to easily manage network traffic across your restricted clients. Furthermore, with its WPA and WPA2 security protocols, R10000 ensures the security of your network. You can protect your network from online security breaches and viruses with its firewall protection. Not only that, but the router's parental controls can help you monitor and control your network.
Extending its performance features, the routers provide QOS bandwidth prioritization, allowing you to easily control your heavy-duty online activities. Lag-free games and HD streaming are two of its most popular features. Furthermore, the router has upgradeable antennas, which can provide incredible additional coverage in addition to what the router primarily provides.
Hardware:
The R10000 wireless router has dimensions of 17.8 x 15.8 x 11.5 inches and weighs 0.8 kg. This router has a stylish design that will complement any setting. The router has two detachable and adjustable antennas, as well as two Ethernet ports for wired connections. It is easily powered on using an adapter included in the package contents. The Amped wireless R10000 has one LAN port and a vertical mounting base. You can check the status of your router using the interactive LED panel. Moreover, on the back panel of the router, there is a WPS and a reset button.
The Final Verdict:
When it comes to incredible coverage and Wi-Fi signals that penetrate walls, the Amped wireless R10000 router is an excellent choice. You can get a better option in the domain of data rates, but its integrated features and hardware antennas, which provide you with great range and robust signals, are not to be compromised on. The router does everything you'd expect an advanced networking device to do, so if you can afford a budget, the wireless router R10000 is an excellent choice.