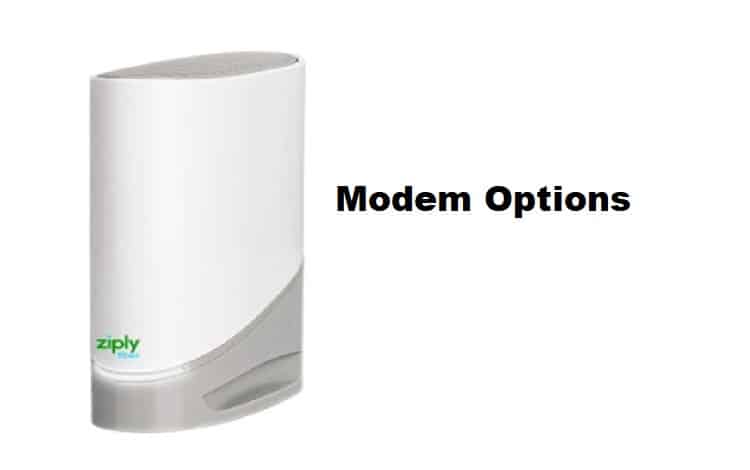 Ziply Fiber is one of the best fiber internet services available in the market and has a reliable internet speed. It's a more reliable internet connection with minimal internet drops and interference. However, to use the fiber internet, you need reliable internet equipment.
It's common for people to look for modems but Ziply Fiber doesn't need modems. That's because you get the Ethernet connection through ONT that's supplied by Ziply. For this reason, you have to use a Wi-Fi 6 router to support the internet connection, so let's check out the best ones!
Ziply Fiber Modem Options:
Asus GT-AX11000 Router
This is a tri-band router that's designed to offer wireless internet performance. There are two 5GHz wireless bands and one 2.4GHz band. This tri-band configuration of the router helps eliminate the latency and you don't have to worry about slow internet.
There are various networking controls available in the router, so the users can customize the internet connection according to personal preferences.
TP-Link Archer AX6000 Router
This is a promising choice for people who need an affordable router to support the fiber optic internet connection. There are eight gigabit ports for creating an Ethernet connection while MU-MIMO technology helps establish a connection for over five devices at once.
There is an additional port available to establish the 2.5Gbps connection. In addition, there are parental controls available, so you can customize the internet access for the users. The best thing about this router is that it has a wider range, making it suitable for larger homes.
TP-Link AX3000 Archer AX50 Router
This is a smart router that's integrated with link aggregation – it allows the users to combine two 4Gbps ports of the router, promising better speed. It promises an internet throughput of 2402Mbps on the 5GHz band while 2.4GHz has 574Mbps internet throughput.
Realistically speaking, the router promises an internet speed of over 500Mbps, even if there are interferences, which is pretty amazing. The router is only suitable if the home isn't bigger than 2500 sq./ft. All in all, the high internet throughput is perfect for online gaming, 4K streaming, and web browsing.
Asus RT-AX88U Wi-Fi 6 Router
This is one of the best choices for people who have a fiber optic connection, be it a wired connection or a wireless connection. This is a dual-band router with MU-MIMO technology, which helps connect over four devices simultaneously without compromising on data transfer or internet speed.
It provides maximum internet throughput of 1148Mbps on the 2.4GHz band while the 5GHz band achieves around 4804Mbps speed. It can be used with Wi-Fi 6 as well as Wi-Fi 5 devices. There are eight ports on this unit, so you can connect streaming devices, gaming consoles, desktops, and laptops at once.
The Ethernet connection promises high internet throughput without any dropouts. It supports beamforming technology, which helps transmit the broadcasted signals to the devices that are connected to your router, promising better speed and internet range.
There is a smart connect feature available, with which the wireless bands are automatically assigned to the devices. In addition, there is QoS available that helps prioritize internet traffic. Also, there is an integrated security system that provides protection from viruses and malware.
TP-Link AC1900 Archer A9 Router
The router has been integrated with beamforming and MU-MIMO technology that delivers high-speed internet to wireless as well as wired devices. In addition, it is a dual-band router that promises 1300Mbps speed on the 5GHz band and 2.4GHz band has 600Mbps speed.
Even if the router is placed a few rooms away, the internet speed might be throttled down to 400Mbps because of interferences. There is a guest network option available if you don't want someone to access the connection permanently. In addition, the firewall helps protect connected devices from viruses.
There are parental controls available, with which you can customize the internet access to the kids or you can set the internet access time for the users. In addition, it can be controlled through Amazon Alexa, so you can make changes to the connection through voice commands.
It's a reliable choice for small houses and apartments because it has a limited wireless range. However, you need to remember that this is a Wi-Fi 5 router.