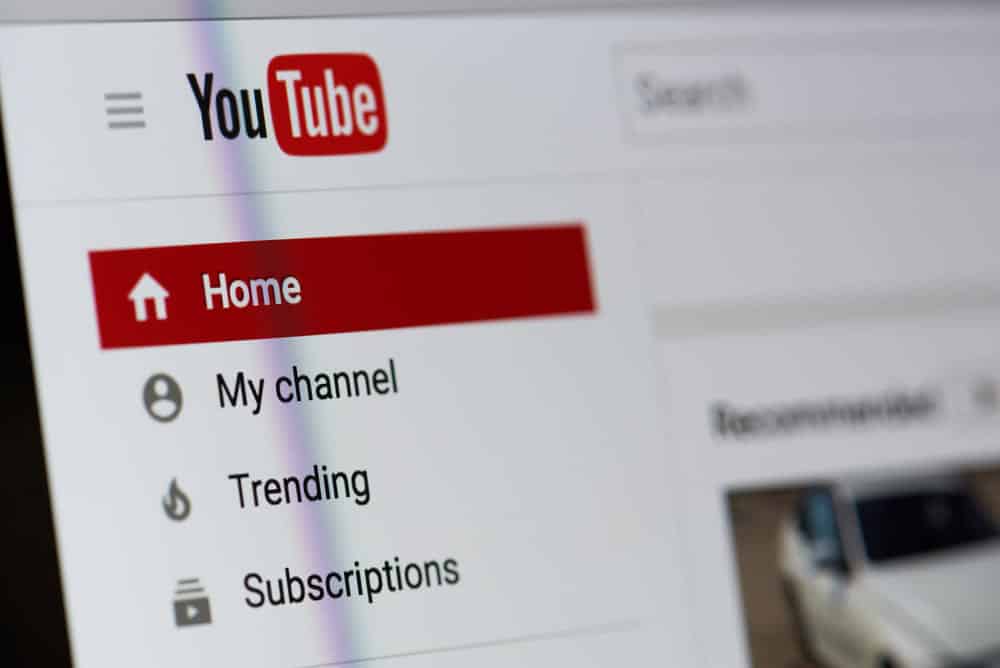 YouTube is the first video streaming platform we all tried (Netflix, what?). Generally, smartphone users use the app, but laptop users tend to use YouTube web. However, some of these laptop users are complaining about YouTube only works in incognito whenever they use it on Google Chrome. So, if you don't want to switch on incognito mode, we are sharing the solutions with you!
YouTube Only Works In Incognito
1) Chrome Updates
Google Chrome is an app, after all, and it needs to be updated for working properly. For this reason, if YouTube is not playing on else than incognito, we suggest that you update Google Chrome. For updating Google Chrome, open the app on your system and open the "more" menu from the top right corner.
Then, scroll down to "update Google Chrome," and the update will be installed. However, if there is no "update Google Chrome" button, you already have the latest version. In that case, move to the next solution.
2) Restart Google Chrome
To be honest, there are chances that Google Chrome only needs a break to start working and supporting YouTube. This usually happens when you have opened too many windows and tabs on Chrome. That being said, we suggest that you close down Google Chrome and open it again to use YouTube.
In case YouTube is still not working, it's best to force-quit Google Chrome to ensure proper close-down. So, just restart Google Chrome and try accessing YouTube again (without incognito, of course).
3) JavaScript
To begin with, we are asking you to enable JavaScript. Generally, people switch off JavaScript, but it also disables the video playback. That being said, if YouTube won't work unless you go into incognito mode, you have to open the Google Chrome settings and enable JavaScript.
Once JavaScript is enabled, the video playback will be enabled. In addition to enabling the JavaScript, we suggest that you switch off the hardware acceleration. This is because enabling hardware acceleration can prevent videos from playing.
4) Clear Cache & Cookies
When Google Chrome is loaded and piled up with excessive cache and cookies, we suggest that you clear them up for YouTube to work properly. That being said, clearing the cookies and cache will help eliminate the corrupted data that is preventing YouTube from working properly.
To delete cache and cookies from Google Chrome, you need to press on "more" from the Chrome app and move to "more tools." Then, tap on clear browsing data and choose "all time" from the timeline option. Now, check the cookies and cache-related boxes and hit the clear data button. Once the cache and cookies are cleared, relaunch Google Chrome and start using YouTube!
5) Extensions
This is the most important aspect when your YouTube would only work in the incognito mode. Coming back to the point, this happens when you have added too many extensions on Google Chrome. That being said, we suggest that you delete all the extensions from Google Chrome, and we are certain YouTube will work out of incognito mode as well.
6) Network Hardware
In case the previous solutions haven't fixed the YouTube issue for you, there are chances of weak internet signals. To fix this issue, you have to power cycle the network hardware, such as router and modem. For power cycling, you have to unplug these devices and plug them back in after twenty to thirty seconds. These few seconds will ensure that network hardware is fully power cycled.
7) Internet Speed
There are a variety of online internet speed tests available, so we suggest using them for measuring internet speed. If the internet speed is slower than what you've paid for, you need to call the internet service provider to speed up the internet speed. With YouTube, you need more than 1Mbps internet speed if you want access to high-quality video streaming.
8) Reset
If none of these solutions seem to work for you, it is better to reset Google Chrome. Resetting Google Chrome will push back the default settings. However, keep in mind that resetting Google Chrome will help get rid of themes, extensions, home pages, and pinned tabs. So, go ahead and try these solutions and see what works for you! Also, you can always watch YouTube on smartphone.