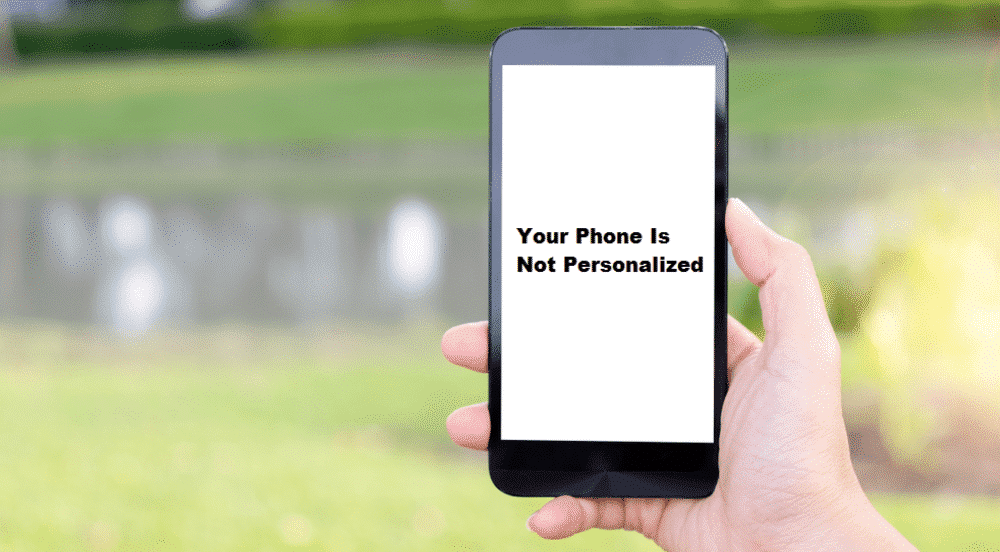 People buy phones so that they can stay in touch with their acquaintances without any interruptions. In contrast, people who bought LG phones aren't so happy with it. That's to say because the error "your phone is not personalized" keeps popping up, which sets every user off. To be honest, these messages can be frustrating, since people don't know what it means. So, to help you out, we have added all the information about this message. Let's see what it means!
Your Phone Is Not Personalized – What Does This Mean?
This message usually pops up during the unlocking processing. This message simply means that there are no SIM blockades, and if there were any, they have been removed. So, when you receive this message, you need to install new configuration files. These files can be accessed through your network provider.
For instance, if you are using Verizon, you need to call the customer support and ask them for the new configuration files. The configuration files are unique to mobile phone models, so make sure that you tell them about the LG model that you are using.
The Factory Reset
There are instances when entering new configuration settings don't work for some people. In this case, it is better that you perform a factory reset on your phone. The factory reset will automatically correct the wrong information and errors in the system. All in all, this message doesn't mean that your phone is not unlocked.
Unlocking The Phones
On top of everything, if you aren't able to use the LG phone or make calls, you need to unlock the phone. However, the unlock settings and mechanisms are unique to every LG phone and the network service provider. For instance, you need the unlock code, and it can either be 8-digits or 16-digits, depending on the network you are using. In some cases, you will need a service provider code, along with an unlock code for unlocking the LG phone. So, if you want to unlock the phone, follow the below-mentioned steps;
First of all, switch off your phone and take out the current SIM card
Now, insert the new SIM card that you want to use in the SIM card slot
Power on your LG phone and a box will pop up, asking for the unlock code
You need to enter the unlock code that was provided by the network service provider
The network will be unlocked successfully, and you will receive the notification on the screen
With these steps, you will successfully unlock your LG phones, and the error "your phone is not personalized" will be removed. So, you can now use this mobile phone to use services from any GSM network.