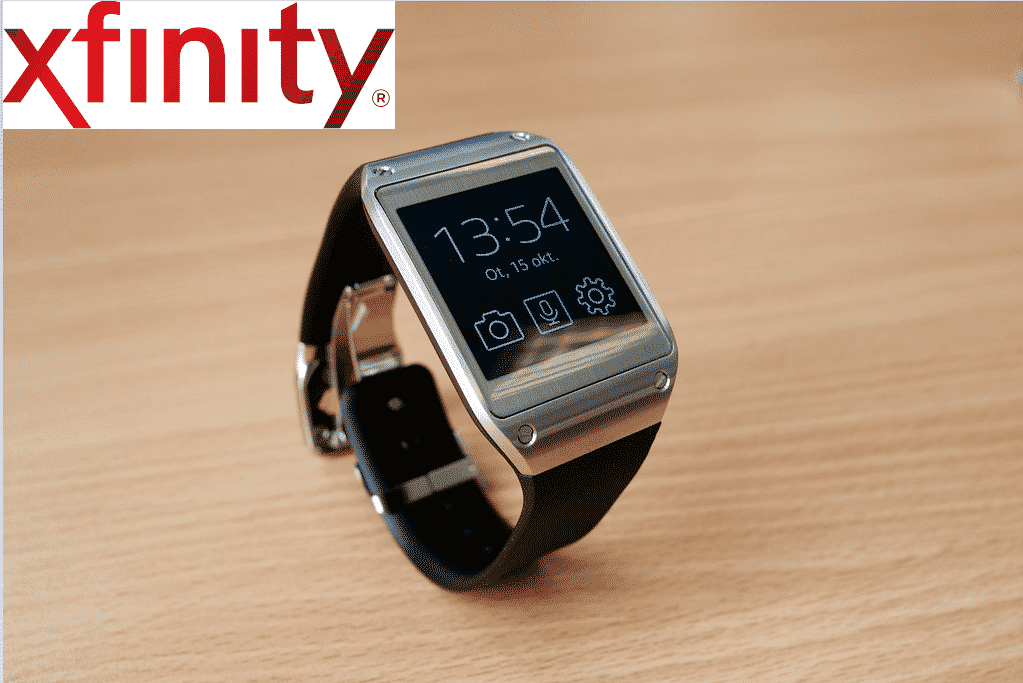 Smartwatches are a new norm and they are trending widely. Multiple brands are offering their smartwatches that are capable of much more than just telling time and sending you notifications from your phone to your wrist.
The smartwatches are monitoring your health, have GPS enabled and many more exciting features that are too hard for you to resist. You can get smartwatches from your favorite phone brands like Samsung and Apple that are not only compatible with their phones, but you can also have your smartwatch registered with your cellular network providers to have access to calls, SMS and internet even when your phone is not around.
Samsung Watch
Samsung watch comes loaded with tons of exciting features. It is fully packed with a powerful processor and RAM, capacitive touch screen, Heartbeat sensors, proximity sensor, and loads of other features that would make you want the watch.
However, if you have a phone from some cellular network provider, or it is not unlocked, you will need to think it thoroughly to get your hands on the Samsung Watch with optimal compatibility. To start with Xfinity Mobile offering Samsung Watch, let's have a look at some of the features that Samsung Watch entails
Style
Watches are all about style, and what you wear at your wrist speaks louder about the fashion sense you have than any other thing. Samsung watches come in a round dial opposite to those smart bands that look odd, or Apple watch that is square-shaped. They look like an ordinary stylish watch that you can use for your daily wear.
These watches have tons of watch faces that you can download through the app or to watch directly that would allow you to have a new style on your watch face every day. You can also customize these watch faces and have widgets of your choice appear on them any possible way you want to.
You can also choose a style from different models, or change the straps to leather, steel, or any material you want to that goes with your dressing and fashion sense.
Safety
Samsung watches are a pioneer with safety. The latest watches being IP68 water and dust proofing, you will never have to worry about taking your watch for a light swim or have it brushed against some dust. Gorilla glass protection on the screen protects it from any kind of scratches or cracks if it falls from your hand making it a perfect choice for you to wear it daily. You can have peace of mind at all times that wearing it daily would not cause it any damage and you can have the advantage of both style and an advanced tech gadget with you at all times.
Convenience
Smartwatches are an optimal way for you to have convenience. You can make/receive calls, send text messages, or even read them at your smartwatch without having to reach out to your pocked and using your smartphone. Samsung smartwatches would be a perfect addition to your life to make it more convenient and easier for you.
Xfinity Mobile Samsung Watch
Samsung watch is a little bit on the expensive side and it might not be possible for you to buy it upfront from Samsung. Xfinity is offering you a great package where you can get not only the smartphone of your choice but a Samsung Watch from them as well if you sign up from them. Or, you have the option to bring in your own Samsung watch to Xfinity if it is unlocked and not purchased from T-Mobile or AT&T.
If you have your smartwatch with Verizon, it is most likely to work with Xfinity as well since they are using Verizon's towers but an unlocked watch would be a better option for you to have. If not, you can have a Samsung Watch from Xfinity but be mindful while doing that because Samsung Watch bought from Xfinity would not be able to run on other networks and you will need to stick to Xfinity or pay in full for unlocking the watch. If you are not planning on switching your carrier for foreseeable future and are satisfied with Xfinity, this might be the perfect choice for you to have.