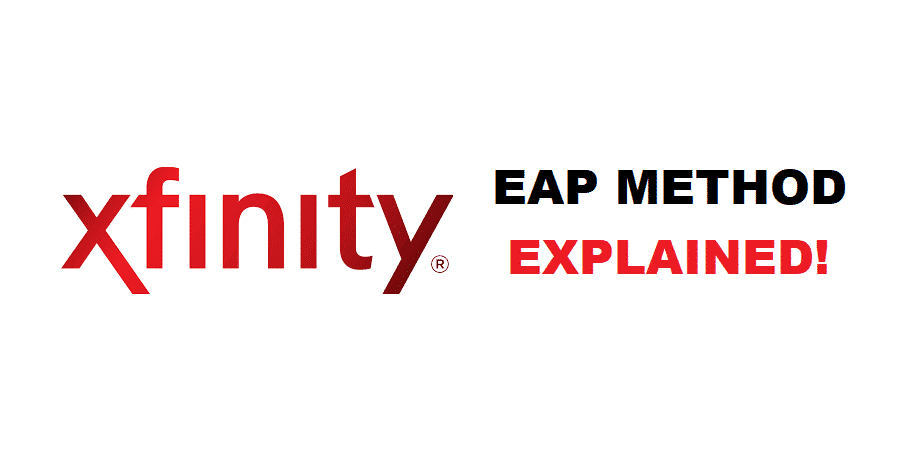 Xfinity EAP Method
Comcast is one of the best internet and cable service providers in the market. It offers you various kinds of packages that can facilitate you in your work and entertainment all along. When you subscribe to Comcast internet, it will connect and router under their brand tag. Apart from its internet speed and availability, which is undoubtedly good enough, most customers claim in the internet sites that they are facing some Wi-Fi hotspot issue in terms of secure connectivity to their internet.
In this article, we will discuss the road map regarding the issue as mentioned earlier, and will provide you how the Xfinity EAP method works to secure your Wi-Fi connection?
What Is Secured And Unsecured Internet Connection?
One may wonder what secured connection means, and he has every right to understand this first so that he may become able to solve its Wi-Fi issues smartly. A secured connection means an internet connection that is encrypted and asks the user about a password before connecting it to the internet. On the other hand, an unsecured connection is an open connection without any encryption and will connect the user with the internet without asking for the password.
Is Xfinity EAP Method Workable?
For making your connection secure and encrypted, a range of software is available at the Google play store. But, why a person should employ so much energy when we have the Xfinity EAP method at our fingertips. The first step to adopt the EAP method is to take your Smartphone out, go to the setting option by tapping on the settings icon, then mark Wi-Fi and select Xfinity. Then from the network setting, select TTLS for the EAP method, then enter GTC as the second phase authentication. Afterward, choose the certificate dropdown option and select the use system certificate. And lastly, enter your Comcast username and password. After done with settings, select Xfinity and re-enter your password, and you will be connected to the secure internet connection.
What If It Doesn't Work?
There is a probability that the issue remains in place. The next thing you have to do is reboot your Smartphone and turn off the router for a while. Then turn on the router and your cell phone. Now reuse the technique of the Xfinity EAP method once again. This time your connection will be secured. And if it doesn't work correctly, contact the Comcast customer support center; they will connect you to their representative. He will guide you with the proper method or send a technician who will make the issue phase-out.
Conclusion
Xfinity EAP method is a useful technique through which you can make your internet connection secured and encrypted. The fear of losing internet speed and data theft will vanish if you adopt this method on your Smartphone.
In this article, we have discussed what the Xfinity EAP method is? And what procedure should we adopt?
Through the technique mentioned above, you will be able to cope with bad situations and find your internet speed quite impressive. If you've any questions or recommendations regarding this topic, kindly share it in the comment box.