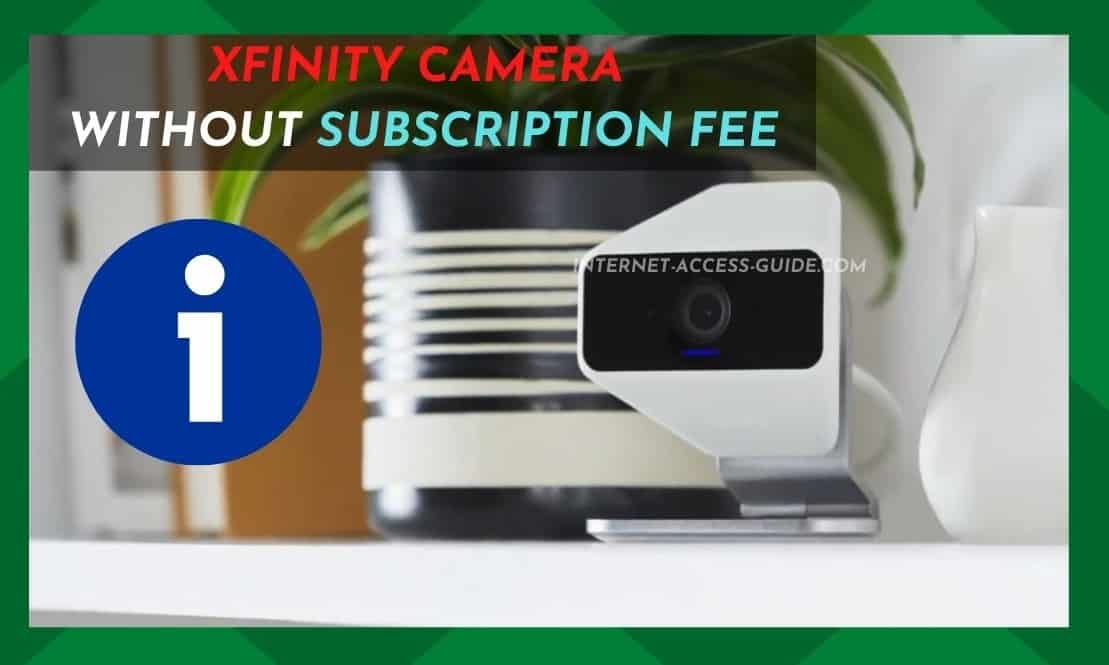 Many of you who have been considering opting into the Xfinity brand of services will instantly have noted that they seem to provide quite a range when compared to their rivals.
In a lot of ways, they are probably one of the better-known brands out there for their internet, cable TV, phones, etc. But, they have also added another service into their already broad range in recent times – and for some of us, we are not even aware of it.
Of course, we are talking about Xfinity new home security packages. As part of this new attempt to corner another sector of the market, they are offering up a high-quality range of services and devices that are designed for those who wish to ensure the security of their homes.
So, you can now rely on Xfinity for all of your needs in sensors, smart cameras. Plus, what is extra nifty about these devices is that all of them are connected to the internet and can be monitored from your smartphone.
Not only this, but they can automatically alert the authorities for you when they catch something or someone who shouldn't be there. So, this is by no means a second-rate setup.
Though normally we would recommend only using Xfinity internet service, it may be a wise choice for you to get into their home security gear too!
How does Xfinity Home Security Work?
Naturally, no service as evolved and as complex as this is going to come free of charge.
To make good use of the Xfinity home security plan:
You will first need to pay an installation fee (which is quite reasonably priced).
Asides from this, the only other overhead charge is a monthly subscription which really pays for it to be kept up and running.
Effectively, you will be paying for this subscription so that all of your home security kits are connected to the internet and can be monitored around the clock.
That being said, there is generally a way around these things if you want to put in a little extra effort.
Xfinity Camera Without Service
Undoubtedly, home security is a great feature and is worth paying for if you have the money, but some of you have been wondering:
Is it possible to use their camera without paying the monthly subscription?
Amazingly, the answer to this question is a resounding YES!
It is actually 100% possible to make good use out of your Xfinity camera without needing to subscribe to the service. And, what is even better than that is that there are no restrictions on it either.
With the contract you enter into for the Xfinity camera, you actually end up owning the camera. So, that means that if you want to cancel your subscription at any time, you still don't have to give the camera back. However, there can even be an easier way to get your hands on the equipment.
Seeing as the Xfinity camera is no longer a brand new device, some people have begun to sell theirs on to other people if they don't need them. So, though they might be hard to come across right now, it is still worth checking online to see if there are any for sale.
After all, in terms of features and services, these cameras are pretty nifty. On top of that, they are also really easy to get linked up with your home network and your smartphone.
That, and considering the person who is selling the camera to you effectively managed to get it for free, you are in a strong position to negotiate a good deal for yourself.
But, enough about that. Instead, let's get into how to set up these cameras so that you can use them without a monthly subscription. 
How Do I Set Up the Xfinity Camera?
Now that you know that you can have the camera without a subscription, it's time to get it all set up so that it can do its job properly.
The most important thing to note is that the Xfinity cameras have no restrictions on their software. So, at this point, you won't bump into any resistance whatsoever.
However, to get them working, you will first need to reset them so that they are using their default settings.  
Luckily, this whole process is relatively simple, so you should be able to do this yourself by just following along with this guide. Nothing needs to be taken apart or anything like that, so the only tool you will need is a pin.
The only reason for this is that the reset button is set inside the camera to avoid anyone accidentally resetting it.
Just hold in the button for a bit, and it will reset for you pretty quickly.
Next up, you will need to get the specialized "Y Cable Connector," which ensures that the cameras can connect to the internet.
In addition to this, it is also worth noting that you will need to reset the plug or power adapter that comes with the camera. 
As soon as you have all of this done, you can now connect the cameras to your home network via Ethernet or by using Wi-Fi.
Then, the next thing to do is to take note of the IP addresses of each individual camera that you want to set up.
Once you have done that, it should be plain sailing from here on out.
The camera IP protocol is used pretty universally. Because of this, there is a whole range of decent applications out there that you can use in unison with them.
All you need to do is enter the IP addresses on the camera/s, and it should automatically set up for you.