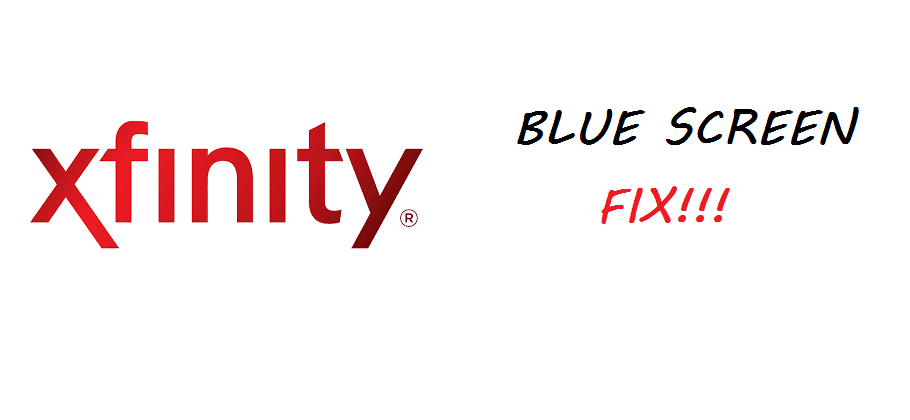 Xfinity is not without its due share of errors like any other service provider. Electronic components and devices tend to malfunction, and that can be faced in Xfinity equipment too. But it is not a big deal as troubleshooting Xfinity equipment is comparatively easy.
They are trying their level best to ensure an optimal level of services to make an impression for all the consumers, and that is one of the major reasons their network is growing rapidly. You can have ignorable errors at random instances that are not a big deal, but a blue screen on your Cable TV is alarming.
We understand that you don't want to miss out on your favorite TV show, a news bulletin, or the game that you have waited for so long. Such a blue screen can cause some real nuisance for you, and here are some quick tricks that can help you figure a way around the problem without needing any technical assistance that can take hours to arrive, and you will end up missing the transmission.
Reasons Why You Are Facing Xfinity Blue Screen Issue
1. Input Cable
The most common reason for you to have a blue screen is that your Cable box on Xfinity is not getting the right signal from the input cable. You will need to check that cable thoroughly for any signs of wear and tears. If it is a coaxial cable, make sure it is well-separated from other cables as they can cause some noise and disturb the signal strength that you must be getting. A bent or damaged cable can also cause you to have a blue screen issue, so ensure that there are no such issues with your cable.
Connectors are a major component that plays a vital role in signal transmission. Please ensure that your connectors are not only in good health, but they are also tied properly. You can also try removing the connector and applying it back for your TV to work optimally.
2. Output Cable
Output cable is the cable on your Cable box that connects your TV with the cable box. This cable transmits the digital data converted by your Cable box to your TV. If your TV is getting a blue screen, there are high chances that it is not getting the right signal from that output cable.
You need to plug out and plug in the cable at both ends and inspect it for any damages as well. Be mindful to check both the connectors and if you see any sign of wear and tear or damage, replacing the connector would work for you. Also, if you have a spare cable handy, you can try replacing the cable as well, and you can fix the error of a blue screen on your TV.
3. TV Settings
If you are using an older version of a TV, it might not be running the right settings for your cable box to transmit the data. Please change the frequency and try tuning the TV again for channels. This refreshes the transmission line, and you can fix any error with the blue screen on your TV. Also, try setting default settings on your TV for it to work properly.
4. Cable Box Settings
Cable Box settings also matter a lot as it is the major component transmitting and converting the data from an analog line to your TV. You can start with restarting the Cable box, and it should work. If not, you can long-press Cable box, and it will reset it to default settings. It might take some time after you reset the cable box for it to work properly. Once the cable box boots up again, you will be able to get rid of that alarming blue screen, and your TV transmission will continue as it was before.
5. Hardware Issues
Once you have tried all the above issues, and you are still not able to get rid of the blue screen. There are high chances that your cable box might be faulty and needs repairs/replacements. You need to take it to a store where Xfinity technicians can diagnose and solve the problem for you. Taking it to an unauthorized store might affect your warranty on the equipment, so that is not recommended at all.