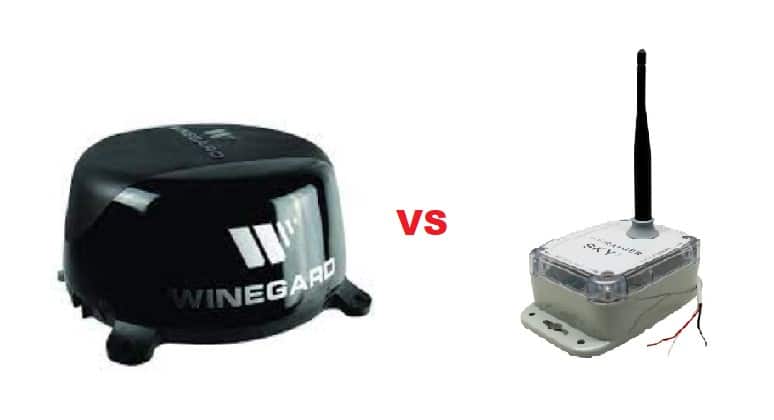 Winegard and Wi-Fi Ranger are two companies that will optimize your LTE features and Wi-Fi experience. The fun begins when these devices are combined under the same roof. Since Winegard acquired Wi-Fi Ranger, you may be confused about which one to use as your networking device; however, in this article, we will provide you with a complete Winegard connect vs Wi-Fi Ranger comparison.
Because these two companies have so much to offer their users, their collision has made it even more appealing for users to investigate their areas of expertise. Let's take a closer look at both of them.
Winegard Connect vs Wi-Fi Ranger (Comparison)
Winegard Connect:
Technological advancements have taken over the networking market, and most companies' main concern now is to offer minimal hardware with optimized features. The installation and configuration of a device may help a company attract new customers, but when it comes to Winegard connect, their older hardware and relatively basic user experience underwhelmed users. However, in recent years, it has made an effort to develop user-friendly hardware with advanced capabilities.
Winegard Connect provides the most reliable connection with a wireless throughput of 450Mbps on the 2.5GHz band and three 2.4GHZ band amplifiers. With 4G LTE stationary coverage and support for the most recent WPA, WPA2, and WPA mixed security, you can have a secure network on the go. This device provides both an LTE and a Wi-Fi connection, which is very convenient for users. When it comes to constant travel, Wi-Fi routers are no longer much of a benefit. You might prefer an LTE device to a Wi-Fi device to stay connected while on the go, so Winegard connect proved to be a versatile deal for you. Its ability to swap SIM cards has been a useful feature because your existing SIM card may not work reliably in another region of the world, so Winegard allows you to easily switch between SIM cards to add to your data plans from other carriers. Furthermore, leading carriers such as Verizon, T-Mobile, and AT&T are available on your Winegard connect.
One thing that you might be seeking is the reliability of the device. Concerning Winegard, it is safe to say that your get reliable and constant connections on the go. Only to mention its ability to support multiple devices on its network, you can connect to smartphones, smart speakers and TVs, and PCs from your Winegard connect.
Wi-Fi Ranger:
Wi-Fi Ranger has been merged into Winegard, but this makes no difference to existing customers. However, one feature that helps Wi-Fi Ranger users is its integrated features. Wi-Fi Ranger users have a great intuitive user experience, but cellular capabilities are still in the works. Wi-Fi Ranger is an excellent solution for RVs, boats, and traveling vehicles, as it provides a dependable LTE connection while on the move.
If you are a frequent traveler, you are probably familiar with the difficulty of finding a reliable and stable connection while on the road. However, by using a Wi-Fi Ranger, you can improve your Wi-Fi broadcast and easily access your network. With its security support, you can enjoy a safe and secure experience across all of your devices. Because the Wi-Fi Ranger and Winegard connect are two separate companies operating under the same roof, it's safe to say that things will get interesting when they combine their features. Because they have different areas of expertise, both companies will benefit from each other at some point.
The Final Verdict – Which Is Better? Winegard Or Wi-Fi Ranger?
The Winegard connect and Wi-Fi Ranger are both potential devices to purchase, but the difference is in their level of performance. While the Wi-Fi Ranger is a great solution, the Winegard Connect is a better bet for cellular capabilities. Although both of these devices provide a stable and reliable connection while on the go, Winegard Connect may be a better option in terms of data plan flexibility and SIM card capabilities. So, if you are a user who frequently moves in rough terrain, the Winegard Connect is a good LTE/Wi-Fi solution to meet your needs.