CenturyLink is an internet service provider that offers excellent speed, coverage, and range for homes and small businesses. At a low cost, you get a lot of features and better performance than many other networking products.
If you own a CenturyLink router, you are already aware of its performance and functionality. However, no matter how good a router is, it will have some dead zones and unreachable areas, which can be aggravating.
Wi-Fi extenders are the best way to solve such inconsistencies in your router's range and coverage. Wi-Fi boosters and extenders are an important part of extending your standard router's signals to greater distances, so we'll talk about them in this article.
Wi-Fi Extender That Works With CenturyLink:
CenturyLink routers provide excellent speed and coverage, but if you have a large area to cover, you may experience signal drops and dead zones, particularly in the backyard or basement.
As a result, combining a Wi-Fi extender with your existing router will provide you with a better and stronger internet connection for your devices. Your network's capacity is also increased.
However, before delving into which extender works best with CenturyLink, it should be noted that not all extenders are compatible with the CenturyLink network.
Speaking of range and stability, the addition should be more than just an extender sitting on your internet connection and simply extending the range of what you have with your standard router.
So, if you're looking for a Wi-Fi extender that works with CenturyLink, you've come to the right place. We have listed some of the best extenders that will work well with your CenturyLink network.
TP-Link RE605X AX1800: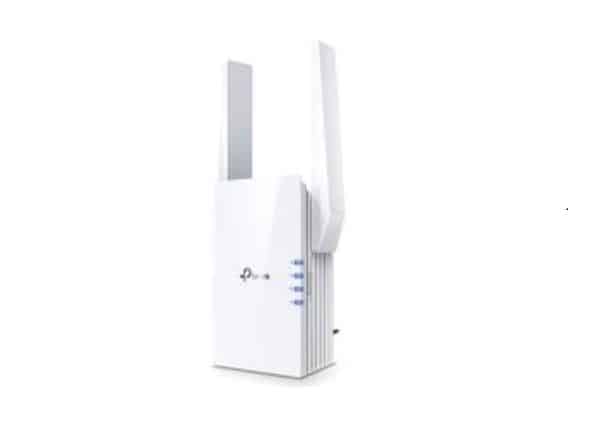 Well as the name itself speaks, TP-Link has one of the best and top tier networking technology and compatibility in their equipment. TP-Link will never let you down, from routers to extenders.
The RE605X extender works best with CenturyLink to provide you with a longer range, more manageable, and faster internet connection.
With a coverage of 60 feet, this extender will give you a max throughput of 340Mbps on the Wi-Fi and up to 670Mbps on an Ethernet connection.
This will not only increase your network's range but also give a speed boost to your connection.
With its compatibility with CenturyLink and simple setup procedures, this has become a user favorite. So, if you want to stream 4K videos, play video games, or install large software, you have everything at your fingertips.
Also, the TP-Link RE605X is reasonably priced, so you won't have to spend a fortune to get great speed and range.
Netgear EAX80 AX6000: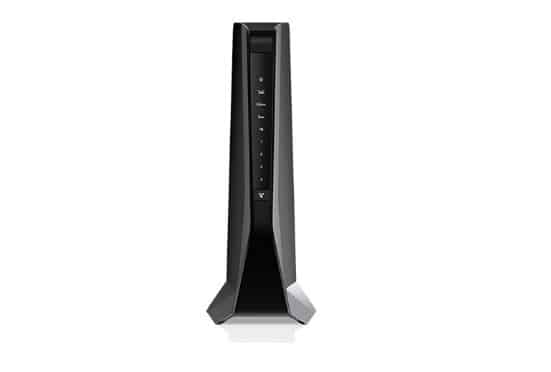 When it comes to Netgear products, you won't have to compromise on technology, network speed, or network stability. In that regard, the Netgear EAX80 will be one of the most effective extenders for your CenturyLink network.
This extender has a range of 65 feet, which is slightly greater than the TP-Link RE605X. When it comes to speed, you'll get an amazing 440Mbps on the wireless connection and a blazing-fast 800Mbps on the Ethernet connection.
This means your network is optimized to almost twice the speed of your standard router with great coverage enough to blanket your home. You can also download, stream, and play games at the same time with the Netgear Eax80.
The Netgear Eax80, unlike the TP-Link, does not create a secondary network, so the main and extender networks are the same. As a result, you don't have to worry about connecting each device to the extender network separately.
The only thing you might find difficult is the setup procedures because they are prone to errors. In addition, the Netgear EAX80 is quite expensive when compared to other high-performance Wi-Fi extenders.
Netgear EX6120: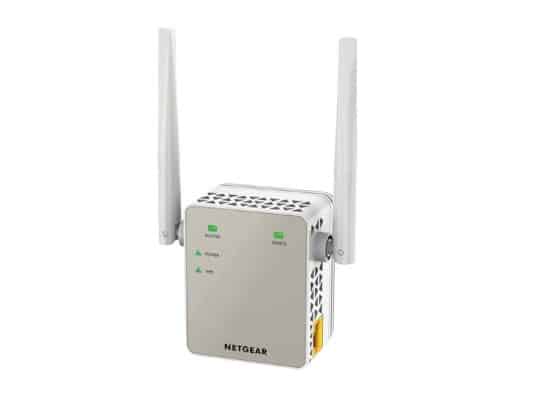 Another Netgear product is the EX6120 Wi-Fi extender, which provides excellent coverage up to 365m. Though its speed is limited to 1200Mbps, the extender is capable of connecting up to 20 devices at the same time.
This extender is simple to set up because it can be plugged into a wall socket or connected to an Ethernet device, though the speed will be reduced.
Netgear EX6120 is a reasonably priced extender that is frequently used in conjunction with CenturyLink.
TP-Link RE650 AC2600: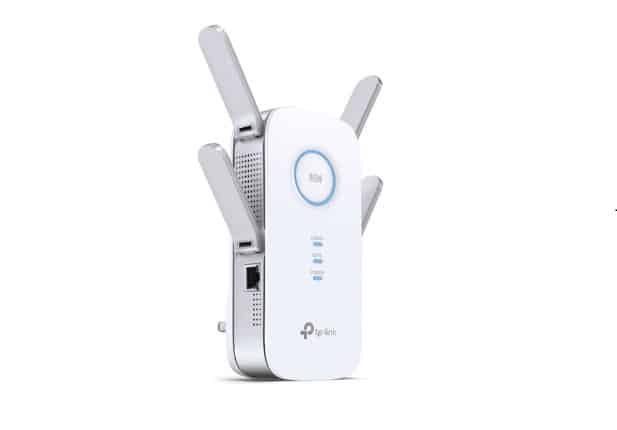 This extender has the best range of any extender listed in this article. With a great range of up to 70 feet, you can enjoy network connectivity even when you're not at home, with no signal drops.
The TP-Link Re650 has a maximum speed of 330Mbps, which is more than enough for a typical home with multiple clients. Aside from that, the Ethernet connection can deliver speeds of up to 655Mbps.
When you pair this extender with your device, you increase not only the stability, range, and speed of your network, but also the capacity.
With your optimized network, you can now watch all of your favorite dramas and stream your favorite shows, download movies, and install the software.
Even though the extender setup procedure is quite simple, you will still feel a little nervous about the new network. Because TP-Link will create a secondary network, you must periodically ensure that your devices are connected to the extender network.
Netgear EX7300 AC2200: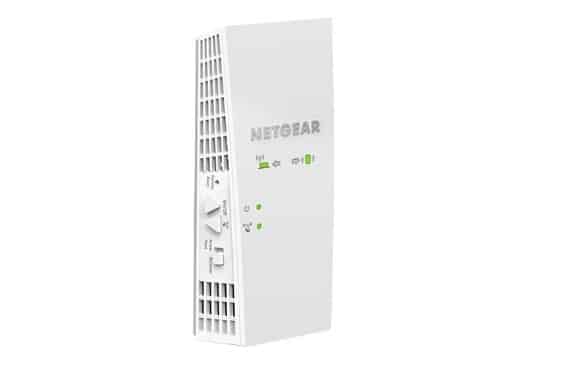 The Netgear extender EX7300 Wi-Fi extender is our final pick for the Wi-Fi extender discussion. The majority of Netgear extenders are suitable for the CenturyLink network, but this extender provides the best value.
In that regard, it will provide you with great speeds of up to 320Mbps on the Wi-Fi connection and a blistering fast speed of 650Mbps on the Ethernet connection. This means that your network will be optimized for lightning-fast speeds.
Aside from that, the Netgear EX7300 has a range coverage of about 60 feet, allowing you to cover every corner of your home with great Wi-Fi connectivity.
With its simple setup procedures, you will have a great experience with this extender at a reasonable price. So, if you're looking for a good extender on a tight budget, the Netgear Ex7300 might be your best bet.