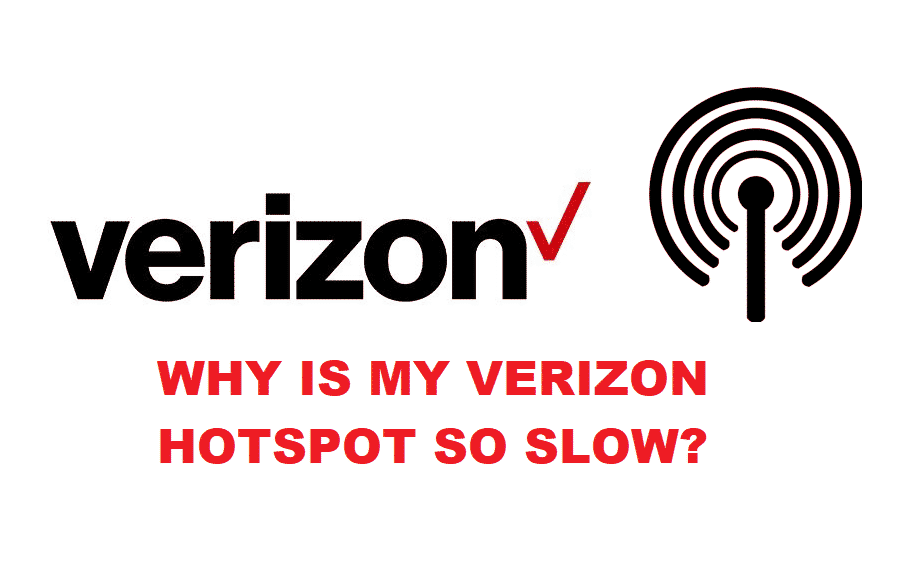 Internet is the most frequently used asset that nobody can move forward in this dimension without it. Verizon is one of the finest internet providers that gives its customers a great satisfaction level in terms of internet speed. It has that standing among its competitor. Unfortunately, some Verizon customers are complaining that why Verizon hotspot so slow?
In this space, we will put forth some workable and practicable troubleshoots related to the slow Verizon hotspot so that they may have accelerated the Verizon hotspot. Through which Verizon lovers may have a great experience with the internet.
Why Is My Verizon Hotspot So Slow?
Does 2.4GHz Setting Improve Verizon Hotspot?
Sometimes, incorrect mobile settings are solely responsible for the slow hotspot speed. Most people don't know that their mobiles are at faulted settings that encourage slow hotspot internet speed and consider Verizon internet is not sufficient. Therefore, go to the mobile settings, select mobile connectivity, tap the mobile hotspot option, select the advanced drag button, and then choose 2.4GHz frequency. Through this, your mobile hotspot speed will be enhanced.
Should I Transfer from Verizon Go Unlimited to Beyond Unlimited Data Plan?
Slow mobile hotspot gives you less luxury of internet connectivity. Even, one has to wait for minutes to load websites or gaming will become too slow due to continuous lagging. It will frustrate the user and force the data user to think of a substitute or troubleshoot to get rid of the existing Verizon data plan. Besides, it has been observed that Verizon Go Unlimited slows down hotspot speed beyond 10GB, and the internet speed will be stuck around 600 Kbps.
To resolve the Verizon Slow hotspot, you have to shift from the Go Unlimited to Verizon Beyond Unlimited data plan. It will indeed sigh of relief from slow hotspot speed.
Is my internet hotspot speed slow down due to more connected devices?
The mobile hotspot works as Mifi and provides internet connectivity to other devices. The more you connect the devices to the hotspot, the internet speed divides speed among all the tools. So that if you have connected more devices with your Verizon hotspot, it will surely slow down your internet speed. To make it workable, it is advised to disconnect other devices, and only a limited number of devices should be connected.
I Have Checked Mobile Settings, And Still, Verizon Hotspot Is So Slow
You have probably checked your mobile hotspot settings, as guided in this article. And still, you are unable to enjoy a fast hotspot. Then, you should check Verizon's signal strength on your mobile or change your location. Sometimes, some locations have low signal strength, which affects your internet connectivity. If it is because of Verizon's low signal strength, then buy a signal booster, which will ensure signal strength, and through this way, you will enjoy your Verizon Hotspot fast speed.
Conclusion
A slow hotspot can put you in an undesired situation if you have urgent online work to do. To transform your slow hotspot into an interrupted and fast internet, the above-mentioned troubleshoots will peg out the issues related to Verizon slow hotspot speed.
In this space, we have provided you all the necessary and practicable solutions from which you can have a satisfying internet connectivity level. We encourage your precious feedback in the comment section and will provide more hacks to your concerned issues.