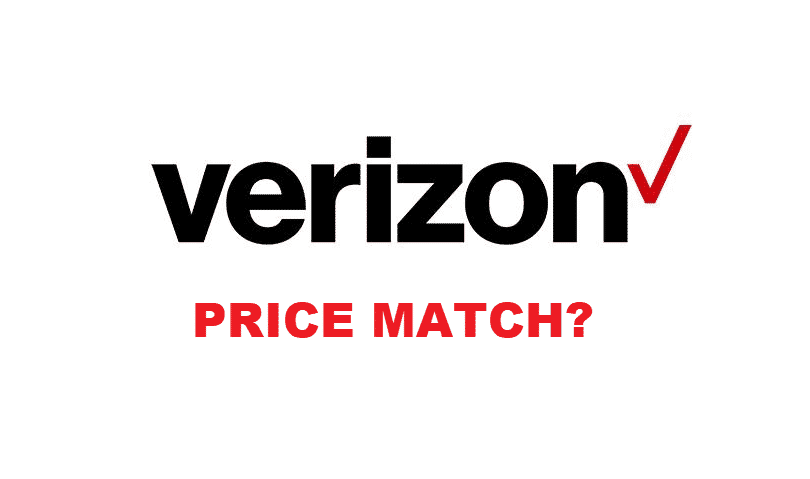 Verizon has become the ultimate network carrier out there that's been offering high-end mobile packages. With this being said, Verizon has multiple services, such as voice calls, text messages, and data for internet access. On top of everything, they have designed several phone packages for people who need to buy smartphones. So, in this article, we are sharing everything you need to know about Verizon Price Match!
What Is Verizon Price Match?
To be honest, the price match is basically the marketing and business enhancement tactic. This tactic is responsible for "making" the customers think that they are getting the best deals (which is not true in the majority of cases). In addition, it helps boost sales while promoting a reliable and loyal customer base. According to Verizon, they have designed this policy to offer the best deals to the diverse consumer base.
In addition, they have designed the price protection policy for mobile phones. However, it doesn't match the prices as compared to other mobile retailers. For instance, if they are selling some devices at a cheaper rate during the return period, they will obviously do the price-matching for the users. For instance, they won't match the price of the phone with the iPhone or Samsung.
Price Matching Negotiation With Verizon
First of all, it's obviously true that Verizon doesn't offer a price match with other mobile phone retailers. However, the users always have a way of negotiating with Verizon for price matching. So, if you have pre-ordered the phone from Verizon and want to make them agree on the price match. With this being, we suggest calling Verizon.
When you call Verizon customer support, ask them to price match the phones. There are high chances that they won't agree on it but you can always insist on them a little bit. To be honest, the insisting will only work if the representative is kind. On the other hand, you should try threatening them to cancel the pre-order and your Verizon subscription.
Once you threaten to cancel the pre-order if they don't price match the device, they are highly likely to listen to you. In addition, they might not price match but offer some credit. The credit is usually provided as a customer bonus. Even more, if you have been a Verizon customer for a long time or have the account for years, it will increase the chances of them listening to you and catering to your request.
On top of everything, you should threaten them to switch to some other network carrier because it always works better. In some cases, they may offer extra package credentials, such as voice calling minutes, internet data, or text messages without extra cost to compensate for your needs. Also, we suggest going to the Verizon store.
This is because they cannot let chaos happen at the retail store. So, just visit Verizon and try insisting them and watch them do as you say. Lastly, we suggest that you remain logical and kind during a negotiation because aggressive behavior won't do you any good.