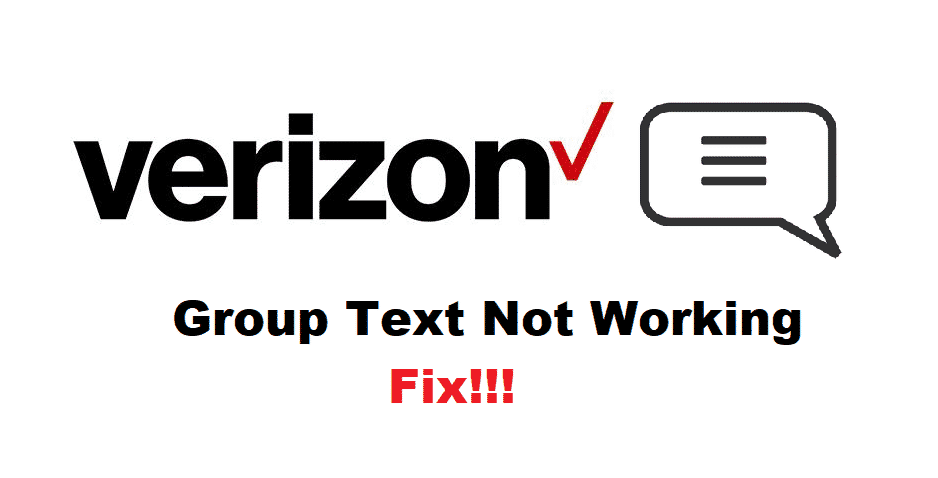 For everyone who wants to access various communication plans, along with the TV plans, Verizon has got everyone covered. Likewise, the group text is a beneficial feature that helps people send one message to various people at a time. With this being said, Verizon group text not working error can be frustrating. In this article, we are sharing the troubleshooting methods for helping you out!
How To Fix Verizon Group Text Not Working?
1. Network
To begin with, you need to ensure that you are using the right network. It's pretty common for people to think that Wi-Fi is more suitable network connectivity for sending group texts. With this being said, we suggest that you use a cellular network for sending the group texts. In addition to choosing the cellular network, ensure that you are using an LTE connection. Also, even if you aren't using Wi-Fi, switch it off.
2. Reset
Sure, you have already chosen the right network connection, but if it doesn't work, you need to reset the connection. For this reason, you will need to reset all settings in the messaging app. Once these settings are reset, try sending the group text again, and you will be able to send the messages. If you don't know how to reset the settings, open the general tab on your smartphone, and scroll down to reset. From the reset tab, click on the reset network settings feature.
3. Airplane Mode
In some cases, the group texts don't work because people don't have strong signals. With this being said, you need to refresh the signals. For this reason, toggling the airplane mode is suggested. Once you toggle on the airplane mode, wait for around two minutes before you toggle it off. As a result, the signals will be refreshed, and you will be able to send the group texts.
4. Signal Issues
In case toggling the airplane mode didn't work out for you and the signals aren't promising, there might be a weak signal issue in your area. In addition, there are chances of signal outages in the area. For checking the signal issue, call Verizon customer support and ask them if there are promising signals available. In case of a signal outage, you will need to wait till Verizon restores the service.
5. Space
When it comes down to text messages, having sufficient space on the phone is essential. Likewise, if the mobile phone has limited space and storage, the group texts won't be sent. The users need to have at least 2GB of free space available on the mobile phone for group messages to work. So, free up some space on the mobile phone and try sending the group texts again.
6. SMS Apps
On top of everything, if you are still unable to send the group texts, you will need to try different SMS apps. While using Verizon services, it's better to opt for the Messages+ app for proper message sending. In addition to using the Messages+ app, you can also use the Pulse SMS app. As a result, the group text feature will start working properly.