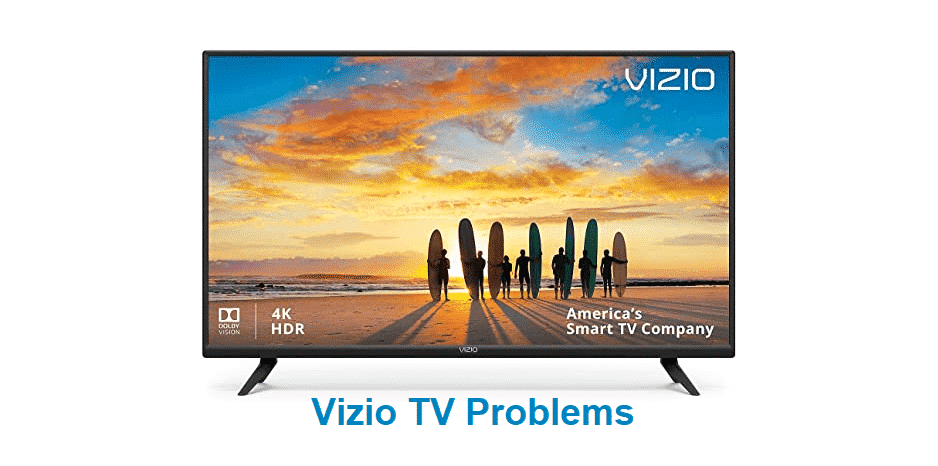 Vizio is one of the best smart TV brands out there that you can get to have a smooth, seamless streaming and entertainment experience with the TV.
Vizio is essentially a step beyond the regular TV experience that you are normally used to. They are offering a wide range of services for your pleasure that are going to help you out with having the perfect leisure time.
They even have their own OS that is named SmartCast OS and it can do it all that you can expect. Quantum Colors are their biggest development till date and that makes the whole picture and video experience a whole lot better.
To sum it up, you will be getting a truly enhanced experience with your Vizio TV with best picture quality out there, the right video resolution and a crisp audio quality. Vizio is all about providing you an entertainment experience that you are going to love.
They are also pretty good with their sound bars so that you don't have to worry about a thing. These Vizio TVs are simply the best thing one can have for getting themselves the right entertainment they want.
Yet, there are a few common problems as well that you will have to come across sometimes with the Vizio TVs. A few common problems that you can possibly face, and their solutions are:
Vizio TV Problems
1) A Blank Screen with Indicator On
This is the most common problem that you can face on your Vizio TV. It is not only about Vizio TV, but this problem has been around for quite different TVs and other streaming devices as well.
You will be able to see a black screen even when your TV is switched on, and the indicator light is on as well. It will not respond to any command that you can give over the remote control, and you will find yourself stuck with the back screen.
This issue can be quite a hassle for you, if you had a long day, and you just want to sit at your couch, relax and watch some good movie or your favorite TV show.
Yet, this issue is not that hard to fix, and you can easily make it work with a simple restart. First of all, you will need to turn the TV off by pressing the power button on your remote control.
This will turn the TV off, after that, you will need to unplug the power cord from the TV. Once you get that done, you can plug in the power cord back, and that will help you out in making it work perfectly for you.
If that doesn't work, and you are still stuck with the problem, then there might be something wrong with the power supply on your board.
This issue is quite common with Vizio TVs and you need to ensure that you are getting it checked at an authorized Vizio retailer or warranty center as that will be keeping your warranty intact, and also make sure that you are getting a safer and viable solution for the problem that you have been facing.
It can also be some other problems like the backlight converter problem on the display, or your TV parts might be malfunctioning that are dealing with the display.
That is why, getting to an authorized warranty center will ensure that they are thoroughly diagnosing the problem that is causing you to have the trouble, and will get you the perfect solution let it be a repair or replacement for your Vizio TV so you can get back to the streaming experience.
2) Remote Not Working
Another common issue that you are going to face with the Vizio TV is that the remote might stop working out of nowhere and that can be quite some hassle, if you are just sitting there on the couch, trying to watch your favorite movie, or simply browsing through the channels. The remote problems can be caused due to a number of reasons and you need to ensure that you are getting the perfect solution for it.
To start with that, the most common problem is the batteries on your remote. Simply put, the batteries lose their power over time and you will have to ensure that you are replacing the batteries on regular intervals.
It would be better if you always keep a pair handy for replacement and you can simply replace the batteries whenever you are facing some problems. Once you replace the batteries your remote should start working as usual.
If you have tried replacing the batteries and it is still not working out for you as you might have expected, that would mean there is some bigger problem with the remote that needs to be checked upon. This is not uncommon for remotes and they can develop the problems pretty easily. This is usually caused due to humidity, shock or a number of other reasons.
You will have to ensure that you are getting your remote checked or it would be better to replace the remote with the exact model of the remote as it is simply more convenient, cost-efficient and a permanent solution to the problem that you are facing.
3) Connected to Wi-Fi but unable to get internet coverage
There is another common issue that you might be facing with the Vizio TV. Vizio TV is a step beyond your ordinary TVs and it allows you internet connectivity as well. There are multiple streaming and other applications on the SmartCast OS that allow you to have the best edge off your Vizio TV.
That is why, you cannot simply afford to lose the internet connectivity. At times, you might be connected with the Wi-Fi connection, yet you are unable to get the internet coverage, that can be a serious concern for you. A few common solutions that can help you go through this are:
First of all, this could be the problem with your router and your internet connection and not your Vizio TV. Being connected to a Wi-Fi connection merely means that you are connected to the Wi-Fi network on the router.
The Vizio TV is able to communicated with the router this way, but internet coverage depends on your ISP. That is why, first of all you need to ensure that you are getting the right internet coverage on your router by connecting some other device with the same Wi-Fi connection and checking for the coverage on it. Once you get that sorted, you can know if there is something wrong with the internet that you need to have fixed.
If the internet coverage is fine with your Wi-Fi router, and there are some other issues that you might be facing with your router that might cause you to have the problem. You will need to check on your router, and reset it to the default settings, so that if there are some problems with the bandwidth limits, or anything like that. It will most optimally be fixed and you will be getting the internet coverage on your TV.
Another thing that you can possibly do is to disconnect your Vizio TV from the Wi-Fi network and forget the network. After that, you can connect your Vizio TV once again on the network with accurate credentials and that will most of the time solve the problem for you.
4) Won't Turn on
Yet, there are some problems that are more than these software issues and the hardware on the Vizio TV can develop some problems at times that are not good at all. These problems will cause the TV to not turn on at all, and you will be stuck with a black screen and no power at all on the TV. There are quite several reasons that can be the culprit here, and you need to ensure that there is nothing wrong on your end.
To make that sure, you will need to check on the wall outlet and ensure that the power cord is plugged in the wall outlet tightly. The best way to get it done is detach the plug from the wall outlet and then plug it back in tightly.
You should also be checking if the wall outlet is working fine and there is no error on it by plugging some other appliance on the same outlet. This way, you will be able to ensure that there are no problems on the wall outlet.
After you have made that sure, you will need to take your Vizio TV to an authorized repair center from Vizio. They will be able to check it for any malfunctions on the board, power supply, and the display that might be causing you to have the problem.
They will not only be diagnosing the problem but also fixing it for you so that you will not have to face the problem later. Be mindful that you don't take your Vizio TV to some unauthorized technician because it will not only void the warranty on your TV, but it will also make sure that the solution you are getting is reliable and safer.