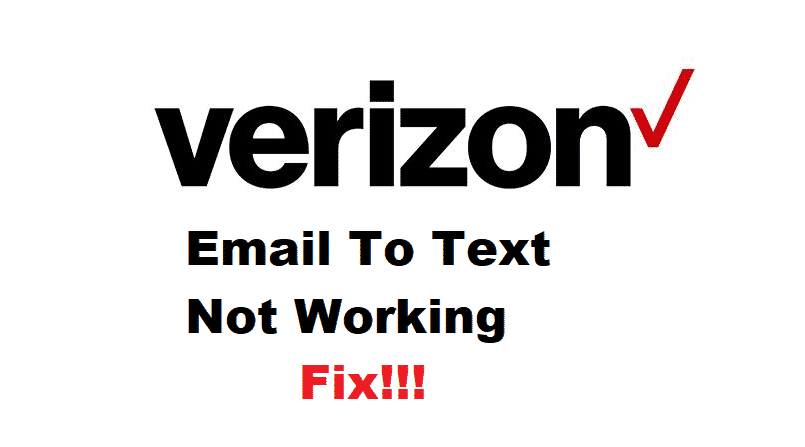 Unhindered communication has become a need of the hour, and using the right service is crucial. At such times, what can be better than Verizon? Verizon has various plans available for wireless, TV, phone, and internet services. Similarly, some people are bothered with Verizon email to text not working issue, and we have the fixes to bring the service back on track!
How To Fix Verizon Email To Text Not Working?
1. SMS Length
First things first, you need to ensure that the SMS length is not too long. That's to say because if the message length is more than 160 characters, you will have a hard time sending the messages. So, if you want an email to text to work, make sure the message doesn't exceed this character limit. Once you reduce the message length, it will probably work.
2. Restrictions
When it comes down to the networks, one needs to keep in mind that security and feature restrictions can adversely impact the working. Likewise, we suggest that you check the security restrictions on the device. For instance, check the firewall and try to switch it off. This is because, in some cases, firewalls and security restrictions can limit the network. So, switch off such restrictions and firewalls and try sending the message again.
3. Volume Of Messages
We have already mentioned how SMS length and character count will adversely impact the network configuration. For the same reason, with Verizon, the users cannot send huge volumes of messages. In case you are an individual who needs to send a huge volume of messages, it's better to opt for enterprise messaging or Verizon Messages as they help send large volumes of messages.
4. Alternate Option
In case you are using vtext.com and struggling with an email to text not working issue, keep in mind that there are other options available. For instance, you can switch to vzwpix.com. You might need to install a new app for this purpose, but it's better for streamlining the email to text option. In addition to switching to a different platform, you need to check the format of the email. Checking the format of the email will ensure that Verizon has compatibility with the email format that you are using.
5. Unavailability Of Service
In some cases, there might be email to text not working error because Verizon has eliminated or rather retired the service. If that's the case, you can try calling customer support and ask them if the service is still available. In case it's available, you can follow the next step.
6. Signals
If the Verizon customer support suggested that the services are still available, there are chances of weak and low signal strength. It is better to refresh the signals by restarting the device. You can even try toggling the airplane mode since it helps refresh the signals, hence better email to text service.
The bottom line is that these methods are highly likely to resolve the error and will streamline the connectivity. However, if it doesn't work, we suggest that you call Verizon customer support, and they will provide better assistance.