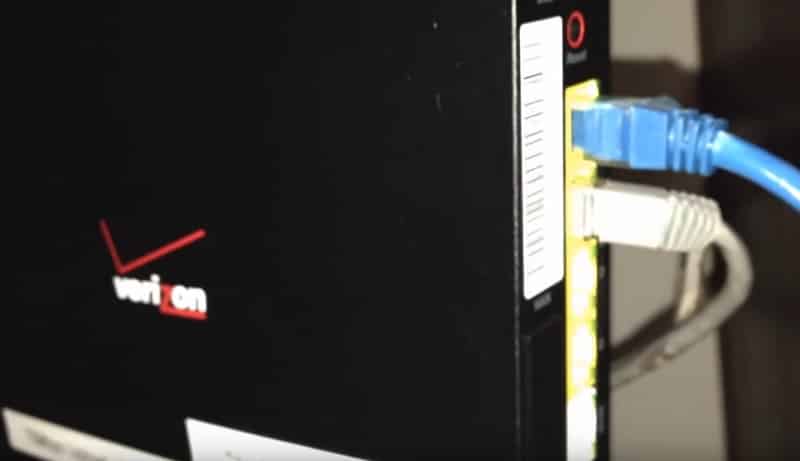 The Smart Home and the age of The Internet of Things is rapidly changing technology by increasing the demand for devices that are more capable. Verizon recently introduced a device capable of meeting new requirements for Smart Home technology.
In many cases, the home wireless router represents a fragile connection between the Internet and the type of connectivity experience you receive in your home. A wireless router plays an extremely important role when it comes to a slow or fast connection, unreliable or reliable coverage and superior signal range.
Additionally, most of today's home routers are not equipped to handle next generation technologies such as the ability to control the devices in a Smart Home in which all devices are connected to the network so they can communicate with one another. If you have experienced frustrations with a home router, then you know the quality of the device and the technology used to establish your home network is an essential part of achieving a great connectivity experience.
Verizon realizes that inferior devices are often the culprit when it comes to low bandwidth or a connection that does not perform as fast as advertised. For this reason, Verizon FiOS has come up with a solution known as the FiOS Quantum Gateway which is the result of its recent partnership with Greenwave Systems.
Greenwave Systems is a worldwide company that specializes in software and services that support the Internet of Things. The Greenwave Systems software platform is designed to assist leading brand names with an effective tool for deploying managed services that help consumers control devices in their home.
Here is a brief video on how to get more out of your home Internet connection.
An Overview of the FiOS Quantum Gateway
Thanks to its partnership with Greenwave Systems, Verizon recently unveiled the FiOS Quantum Gateway router which is designed to deliver connectivity speeds of up to 800 Mbps (megabits per second). The Quantum Gateway is also more than just an ordinary router, it also provides a series of features that accommodate browsing habits for the average user and more.
The FiOS Quantum Gateway is equipped with modern technology including the ability to separate connectivity needs. The router is designed with dual-band capability to support activities that require a large amount of bandwidth while less demanding activities are shuffled over to a network that typically handles a lot of traffic.
The separation of bandwidth occurs between a 5GHz band and a 2.4GHz band. For example, if you are streaming bandwidth intensive videos, this type of activity will automatically use the faster 5GHz network that has less traffic to accommodate the need for video performance. For low bandwidth activities such as checking email or browsing web pages, this is automatically channeled over the 2.4GHz band that typically has a larger amount of traffic.
Z-Wave
The FiOS Quantum Gateway is designed with Z-wave technology. This is a technology that converts traditional household objects such as appliances, lighting, locks, heating controls, and many other products to a smart object. This allows you to control devices in your home from a smartphone or other mobile device by using a Z-Wave enabled gateway that allows you to control home devices regardless of where you are.
When Z-wave is integrated into the FiOS Quantum Gateway router, the technology allows you to control specific devices and sensors. Once the router has been out on the market for some time, Verizon plans to update the software which will allow you to set the controls on a device basis. This includes placing parental controls on your children's devices while controlling other devices. This is accomplished without having to enter the IP (Internet Protocol) address for your router or the MAC address for each device that is connected to your home network.
Improved Performance with FiOS Quantum Internet
If FiOS is not available in your local area, most users that have access to FiOS Quantum Internet have been using alternative routers to try and take advantage of the super-fast connectivity speeds. The problem has been that the alternative routers do not seem to optimize the connection and are unable take advantage of the high speeds that the FiOS Quantum Internet service offers.
This is where the FiOS Quantum Gateway router comes in handy. The device is designed to work with super-fast Internet speeds to ensure customers get the advertised speeds instead of speeds that fall below those that are advertised. The FiOS Quantum Gateway is designed to handle the exceptionally high bi-directional bandwidth provided by the Verizon FiOS service. Plus, the router is capable of delivering a reliable signal of up to 325 feet which far exceeds other routers on the market and the previous FiOS Advanced Wi-Fi router.
New and Improved Interface
In addition to the internal improvements to the Quantum Gateway router, Verizon greatly improved the interface to provide you with access at both the device level and the built-in filters. This provides ease of use when setting parental controls and filtering websites. Plus, you can control the hours when your children are allowed to access the Internet. In the near future, Verizon plans to include these controls in the FiOS app for your mobile device.
Other features include:
Signal Strength
If you are using the previous Verizon FiOS Advanced Wi-Fi router, this device produces download speeds of up to 80 Mbps. The new FiOS Quantum Gateway will provide you with download speeds of up to 800 Mbps and a longer Wi-Fi range of up to 325 feet. The upload speeds for the Quantum Gateway can be as high as 23 Mbps.
Wireless Gateway
The wireless gateway on the Verizon FiOS Advanced Wi-Fi router is single-band 2.4GHz. If you upgrade to the FiOS Quantum Gateway router, the device offers dual-band capability at 2.4GHz and 5GHz respectively.
Video Optimization
The FiOS Quantum Gateway allows you to optimize video streaming with AC compatible devices. The FiOS Advanced Wi-Fi router does not offer this feature.
Security and Sharing
The FiOS Quantum Gateway provides a way for you to protect your network devices using advanced security features. It is also possible for all devices to share an Internet connection simultaneously without compromising performance.
Tech Support
Verizon provides a wealth of guides, videos, and other information on their website. The tech support information is available online 24/7. In the event you encounter an issue you are unable to solve, you can call Verizon and arrange to have a technician step you through solving the problem.
FiOS Quantum Gateway Installation
To install the FiOS Quantum Gateway router, you can opt to do a self-install or you can request an installation from a qualified FiOS technician at Verizon. If you are already receiving the FiOS Internet service in your home, setup takes about 30 minutes using a self-install kit provided by Verizon. Once you receive the kit, you simply follow the instructions for connecting the different colored cables, power up the Quantum Gateway router, and follow the onscreen instructions.
If you prefer a technician to do the installation, you can simply arrange an installation date and then make sure you are at home when the technicians arrive. The technicians will take care of the installation, provide you with a demo, and answer any of your questions.
Greenwave and FiOS Quantum Gateway
According to a recent article in FierceCable magazine, as part of the Quantum Gateway project, Verizon's plans to deploy a ZigBee device which is a home automation module designed to work with the FiOS Quantum Gateway. The module is designed by Greenwave and will support the newest IEEE wireless standard of 802.11ac.
The new Quantum Gateway model is capable of transferring data at speeds of up to 1.3 gigabits per second to any device that is connected to your home network. This information has been communicated in a report generated by the FCC (Federal Communications Commission) Office of Engineering and Technology.
The new Quantum Gateway supports both the Z-Wave technology we explained earlier in this article and the ZigBee wireless protocols. These are protocols that are being included in home automation devices such as heating systems, lighting, and other household devices.
In a separate application to the FCC, Greenwave applied for the ZigBee module that is specifically designed to work with the Verizon FiOS Quantum Gateway. This may mean that Verizon will discontinue the home monitoring and control service it offers to its subscribers that was based on Z-Wave however, this is still an uncertainty.
Instead, Verizon may gravitate toward the ZigBee module which integrates well with features included in the Greenwave Home2Cloud platform. This will assist Verizon with offering new services that can leverage the power of the FiOS Quantum Internet service and various mobile devices.
The following video is an older video which demonstrates how the ZigBee protocol works.