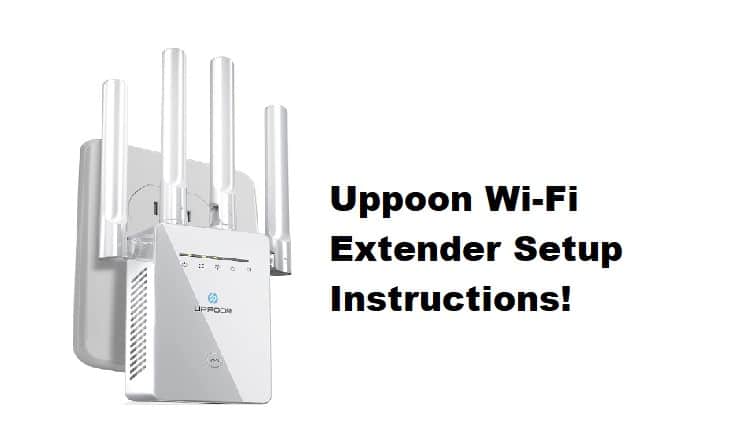 When it comes to extenders, numerous companies provide some of the best extenders. One of them is UPPOON Wi-Fi extenders. This extender will boost your signal up to 5000 square feet and provide stable gigabit Wi-Fi speeds thanks to its dual-band amplifiers.
Setting up an extender is not a difficult process, but if you are a beginner, you may encounter minor errors. To address this issue, we will provide you with proper UPPOON Wi-Fi extender setup instructions, which if followed precisely, will ensure that you have no trouble setting up your extender.
UPPOON Wi-Fi Extender Setup Instructions
Wi-Fi extenders are typically used in conjunction with routers to extend the range of your network. So, first, make sure you have a compatible router to which you can connect your extender. Since UPPOON extenders are mostly compatible with all popular routers, a few internet searches will tell you if your router is supported by the extender.
Method 1: UPPOON extender installation procedures are simple, so you won't need any specialized knowledge to get started. So we'll first show you how to use the WPS button to configure your extender.
First, ensure that your router supports WPS.
Connect the extender to power and turn it on.
For 3 seconds, press the WPS button on your main router.
Now, 1 minute after pressing the router's button, press the WPS button on the extender.
Wait a few seconds for both devices to establish a WPS connection.
Check that the extender signal LED light is illuminated. This confirms a connection.
Go to any connected device and check the Wi-Fi options.
You will see a network with your existing network's name with EXT.
This is your extender network.
Now you can configure the SSID of your extender network so it remains different from your existing network.
Find a suitable location to place your extender and you are good to go.
Method 2: However, this method will only work if you have a WPS push button on your router. In any case, if you are unable to connect through the WPS button you can connect the extender using your mobile.
Power on the extender and bring your device close to the extender.
Once you scan the Wi-Fi network you will see a UPPOON Wi-Fi option on your phone.
Connect to the network and connect to the login screen by typing http://192.168.11.1 on your mobile web browser.
Use the default login credentials on the UPPOON extender to log into your extender portal.
Now your portal will show you the option to configure your new device as an extender.
Choose your existing network from the Wi-Fi list and use your network's credentials to connect to your extender.
Configure your extender network and place it in an optimal location. Your extender is set up and ready to use.