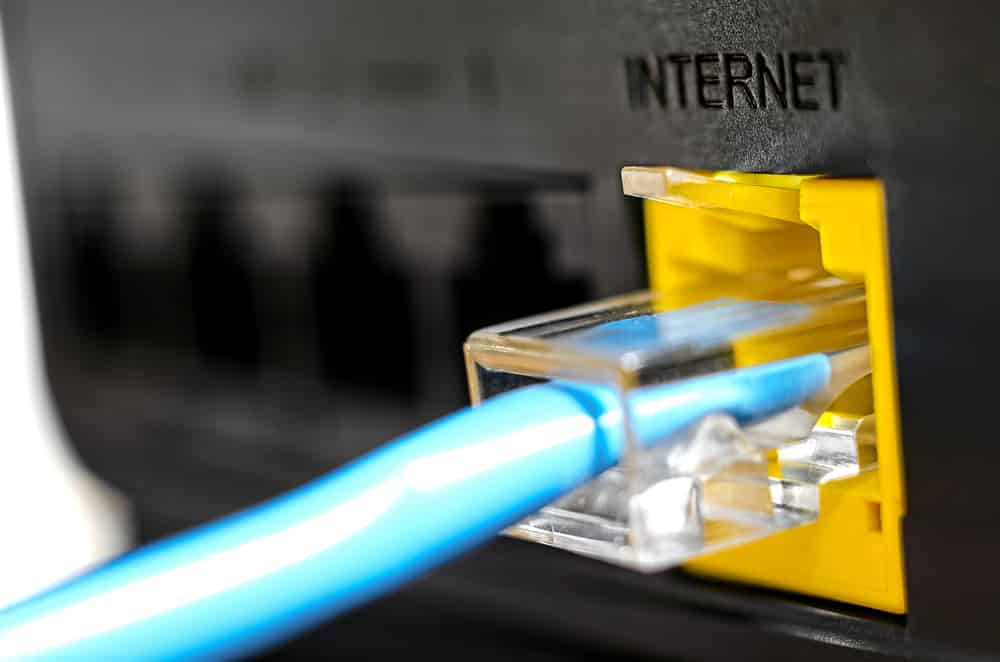 Long gone are the times when you could purchase internet routers off the shelf because internet connectivity has become an imperative part of everyone's life. For this reason, one needs a route to support the internet connection, which is why you have to be particular about selecting the router. So, with this article, we are sharing TP-Link Archer AX6000 vs Asus RT-AX86U router comparison with you!
TP-Link Archer AX6000 vs Asus RT-AX86U Comparison
TP-Link Archer AX6000
If you have been looking for a high-end Wi-Fi 6 router that's available on the budget, you can depend on this router designed by TP-Link because it has all the security and internet features to optimize the internet connectivity. There are eight pre-attached antennas designed in the router, so you don't need to worry about installing or setting them up. In addition, it has one WAN Port and eight Ethernet ports, which can be utilized to connect the wired internet connection.
TP-Link Archer AX6000 router is integrated with a Broadcom quad-core process with a 1.8GHz configuration that speeds up the router's functionality without causing any overheating. It has been integrated with 802.11ac internet configuration, which allows it to deliver the maximum internet throughput of 884.4Mbps within 15ft of the router's installation.
The router has a square design, which looks pretty edgy, and there are soft rubber feet to make sure the router don't leave any scratches on the surface. In addition, there are vents on the bottom and top to prevent overheating. There is an advanced chipset that improves internet performance. The router has been designed with 160MHz channels with ultra-wide configuration and beamforming technology to streamline the data transmission.
The router has a dual-band design, which means you can create a 2.4GHz as well as a 5GHz internet connection. There is one LED indicator on the top to help you determine the status of the internet connection. In addition, it has a WPS button for adding more devices to the internet network with ease, and you can use the power button to disable the Wi-Fi transmission. When it comes down to ports, there are USB C and USB 3.0 ports to help you connect the external hard drives and printers. The best thing about these ports is that they can handle the 1GB data flow in a second; you can connect hard drives, scanners, and printers without any errors.
Asus RT-AX86U
Asus RT-AX86U is a top-notch router designed by the company and is loaded with high-performance gaming features. There are various customization features available to configure the router as you like. There is a port aggregation feature that increases the bandwidth and supports the end-to-end provision of internet services, which reduces the occurrence of internet interventions. In addition, it positively influences the internet as the internet speed is increased.
The router has a promising throughput, and it comes with security software to keep the router secure from third-party security attacks. The best thing about the router is that the software comes with lifetime updates, so you can keep using the router for years to come. As far as the warranty is concerned, it has a two-year warranty, but it would be enough to gain value for the money. However, you need to remember that there is no geofencing feature in this router.
There are four antennas installed in the router, and they are all removable, so you can customize your internet however you like. Asus has used 802.11ax network configuration, with which the internet throughput will be around 929.7Mbps, and the internet range is around 95ft – in this area, you won't have to worry about the internet speed dipping. The router is shaped in an angular origami design and has a combination of red and black colors, which gives it a cutting-edge design.
On the contrary, if you like to install your router on the wall, you will be disappointed because there are no wall mounting hooks, but the router will look alright on a bookshelf. There are air vents designed on the top and front that helps keep the router cool. On top of everything, the router has a Mu-MIMO feature with which you can connect your router to multiple devices without causing any internet errors. Also, it can distribute wireless signals to an entire house as they can pass through the walls and other objects!