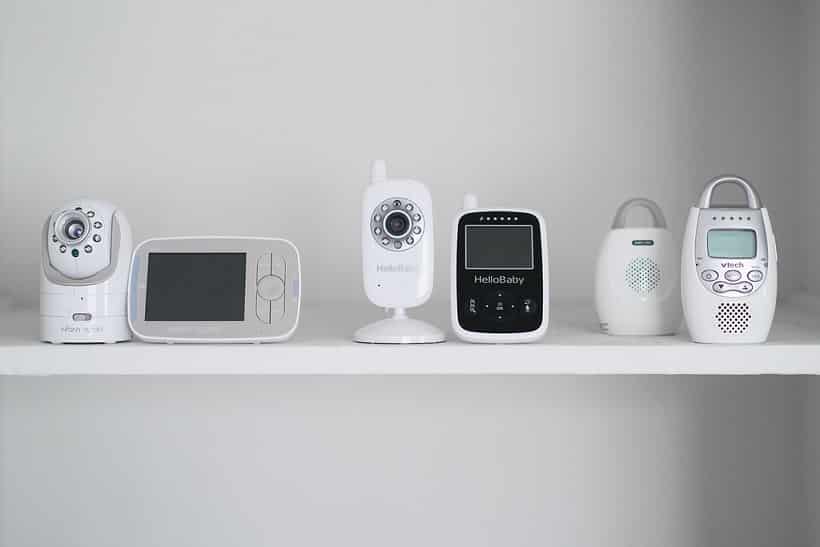 Parents have always wanted to keep a close watch over their new little bundle of joy, from the moment they bring that baby home. Surprisingly, baby monitors have been around since the 1930s. They started out as a simple radio system that offered a sure-fire way for parents to hear baby when baby was sleeping and the parents were in another room of the house.
As LED technology came along, baby monitors began to offer video capability. Parents could now see, as well as hear, their baby, making it easier to watch over them from afar and offering peace of mind. Now, thanks to Wi-Fi technology, there are a number of new Wi-Fi baby monitors on the market that make it possible for parents to see and hear baby right from their mobile device.
Benefits of Wi-Fi
Wi-Fi baby monitors offer a wide range of benefits for parents and baby. Parents can literally keep an eye on their little one no matter where they are because Wi-Fi allows parents to do the following:
There is no receiver needed, nothing to move from room to room. As long as the parents have their mobile device with them, they can see and hear baby.
When they leave a babysitter in charge, they can still check in on baby while they are out of the house. This is true even when they are at work and miss their little one.
Some Wi-Fi baby monitors make it possible for people besides the parents to see baby. This includes grandparents, aunts and uncles, and friends.
There are models with night vision, which ensures you can see baby even when it's dark.
Many models have a cordless unit that is set up in baby's room, removing the danger of baby getting strangled.
Saves new parents from getting up in the middle of the night to check on baby. With their wireless device by their bed, they can check without getting out of bed.
Drawbacks of Wi-Fi
Of course, nothing is perfect and Wi-Fi baby monitors are no exception. Perhaps one of the biggest disadvantages is that if your Internet goes down, the monitor will not work. In addition, these monitors can cost more than standard audio or video monitors. Of course, these add up to nothing more than inconvenience for the parents. It is possible for the monitor to experience interference if there are other wireless or electronic devices operating nearby. However, this generally only happens with the cheaper models. But there is one aspect of the Wi-Fi baby monitor that has dangerous implications—they can be hacked.
Rapid7 conducted a study on a number of Wi-Fi baby monitors and found all of them to be vulnerable on some level. The following are issues they noted:
Some models don't have data encryption.
Some models have passwords associated with their use that cannot be changed and can be accessed online or via the manual. Anyone who finds these passwords can use them to gain access to the monitor.
Having said this, these hacks are rare, but they do happen and it's scary to contemplate. One Washington family found out that a stranger was hacking their Wi-Fi baby monitor and talking to their child at night. This insight into Wi-Fi baby monitors is disturbing because any stranger can gain access and watch your baby, communicate with them, or change the settings on the monitor. In addition, because so many other aspects of the modern home are also connected to the Internet, the hacker can gain access to the home Internet system and other devices that are using the home Wi-Fi.
Keeping Safe from Hackers
Fortunately, it is possible to protect against hackers. First and foremost, many companies are taking the security issue seriously, and newer models of Wi-Fi baby monitors are much more secure than their older counterparts. Despite this, there is always a concern. For this reason, you can do the following to help protect your baby monitor from being hacked:
Do your homework and review the different models that are available before you purchase your monitor. Make sure you get a model that has been proven to be secure.
Set a new password for the monitor as soon as you set it up. Be sure you use the recommended standard password best practices.
Make sure your wireless modem is secure. Set a strong password for it and ensure that its software is always up-to-date.
Ensure you register your Wi-Fi baby monitor when you set it up. This way you won't miss any firmware updates.
Make sure your home network's firewall is up and running.
With the Internet of Things (IoT), the concern about security doesn't apply only to Wi-Fi baby monitors. However, because it is the most precious thing in your life—your baby—that is at risk, this Wi-Fi security risk is often taken more seriously. But, it is possible to ensure that your baby monitor is secure, if you take the steps discussed above. When you know your Wi-Fi baby monitor is secure, you can breathe a sigh of relief and you can take advantage of everything that monitor has to offer. You can watch over your little one whenever you want and wherever you are. Now that is peace of mind!