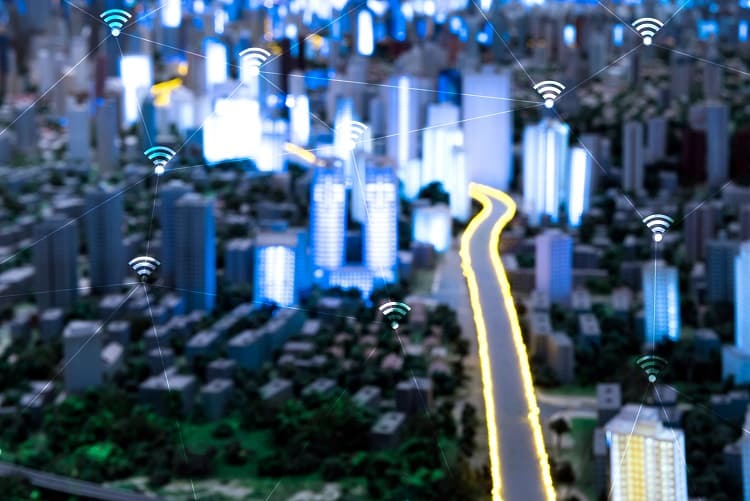 Wireless networks are increasing in popularity with more access points being added in public places as well as businesses and residences.  The standards for WiFi have gradually evolved to a point where long range WiFi with faster data transfer rates is becoming more accessible thanks to wireless-n technology.
WiFi evolved from a standard which is known as 802.11 to 802.11b and 802.11g and finally to the most recent 802.11n or "wireless-n" as it is commonly called.  The new wireless-n standard makes the Internet more accessible by offering the capability for long range WiFi and provides a faster connection which allows you to use more applications than with an 802.11b or 802.11g standard.
Wireless-N or 802.11n takes the 802.11b/g standards to a new level by improving upon the performance of these standards.   The main improvements are the capability to deliver a long range WiFi signal and the implementation of MIMO also known as Multiple Input Multiple Output.
MIMO is the process of using more than one antenna for sending and receiving data and the end result is a higher rate of data transfer as well as the ability to improve data integrity.  This is a step forward from the previous standards that are only capable of transmitting one stream of data at a time.  802.11n can transmit up to three data streams simultaneously and then receive up to two data streams at the same time.
Key Performance Benefits
When you are using 802.11g technology you will find that is has an average range of 100-120 feet indoors and approximately 300 feet outdoors.  This is assuming there are no buildings or devices obstructing the signal.  More often than not, users of wireless 802.11g find themselves purchasing extra gear such as a WiFi adapter to extend the range of the WiFi signal.
With 802.11n technology you can more than double the range of your WiFi signal over the standards of 802.11g.  This is ideal for public areas, a large home, and environments where there are multiple devices accessing the Internet simultaneously.
Another benefit of wireless-n technology is speed which is a plus when it comes to modern applications that require faster data transfer rates in order to download properly.  Many multimedia applications and other types of downloads are high volume and significant in size. A wireless-n network is capable of providing a data transfer speed of up to 200 Mbps which is almost four times as fast as an 802.11g standard which typically runs at 54 Mbps. This type of connection is perfect for high volume applications without having to spend time waiting for the download.
Wireless-N Router for Long Range WiFi
If you are trying to decide if you should upgrade to wireless-n technology from the 802.11g standard there are a lot of advantages to upgrading.  For one thing, it is likely that 802.11g will eventually be phased out to pave the road for new applications that require faster data transfer speeds.
Another reason to upgrade from a router that offers the 802.11g to a wireless-n router is the upcoming opportunities for Internet TV and streaming video.  With faster data transfer rates you can easily enjoy programs on the Internet by streaming them to your flat-screen HDTV. Also, the fact that wireless-n also provides long range WiFi is a plus if there are multiple members of your household.
Long Range WiFi and Cellular Technology
In addition to the wireless-n standard for long range WiFi, cellular phone technology has also advanced in the same direction.  LTE and WiMAX is the fourth generation mobile broadband WiFi standard that allows you to access WiFi without having to search for a public access point.
LTE stands for Long Term Evolution and provides long range WiFi via a radio platform as opposed to microwave signals and allows you to connect to the Internet anywhere within range of the service provider.  WiMAX is a 4G technology that uses microwave signals delivered from a tower to provide Internet access to mobile devices and is capable of delivering a signal to your mobile phone up to 30 miles away.
Future Trends of Long Range WiFi
Wireless-N has had a huge impact on the future of long range WiFi and the use of wireless networks.  Future trends show that WiFi will become a staple in just about every home and business, the multimedia home networking industry will be dominated by wireless-n, and long range WiFi will continue to foster an increasing mobile environment for both workers and people who prefer to remain on the go while carrying the world in their pocket.
Many plans are already underway for discovering easier methods for delivering high speed broadband Internet to locations such as rural areas that do not yet have access.  The ultimate future trend is to be able to connect from anywhere at anytime without wires, long distance concerns, or problems with slow Internet speeds.