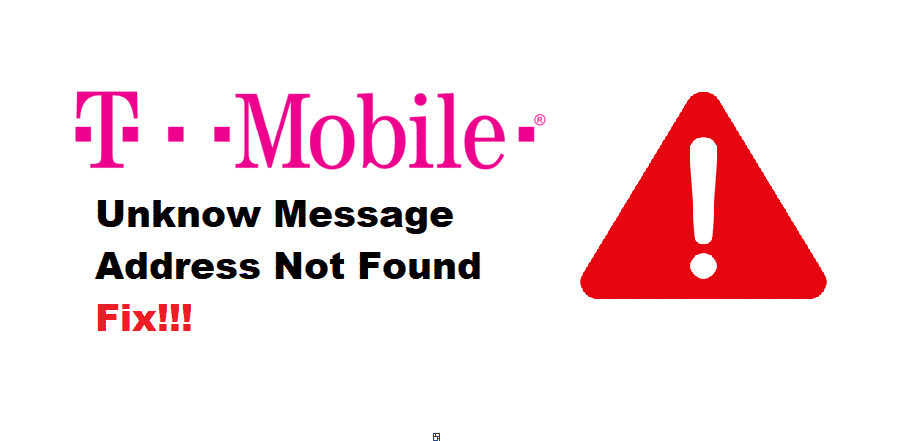 Mobile phone owners that are using text messaging apps have at least once received an odd message saying Message Not Found on their SMS application. This is one of the most common errors and it usually happens in android smartphones. This error can happen regardless of whatever cell phone carrier you have and it also happens if you are a T-Mobile user.
Reason for Receiving a T-Mobile Unknown Address Message Not Found Error
If you take a closer look at this message in your SMS app then you will notice that it has an unknown sender which will make you think that this is a spam message. However, this message is not a spam message and there are usually two reasons for receiving this message.
One of the major reasons for receiving an unknown address message is that you have blocked Unknown Senders through your mobile SMS application. Blocking it will cause the message of an unknown sender to come into your phone as a ghost message.
However, the other reason for getting this message is that an SMS has Hung Up during the transmission, and the data packets of this message haven't been transmitted properly because your T-Mobile service has some problem.
4 Easy Troubleshooting Methods
Method 1: Soft Reboot
Hold the power button of your phone until your device shows the menu option.
Select the Restart option from the menu.
Wait until the phone reboots
Once rebooted, check if the phone still shows the message?
Method 2: Hard Reboot
For this, you must long-press your power button until the menu appears.
Select the power off option from the menu.
Once the phone is switched off you must wait 30 seconds before switching it on again.
After 30 seconds start your phone and check if the message still appears.
Method 3: Set T-Mobile Sim Card Again.
Sometimes removing your sim card and reseating it will resolve the problem
First, you must turn off your phone by holding the power button until the menu option appears.
Once your phone is switched off you must take off the case of your phone.
Remove the SIM card with the help of the pin.
Give your T-mobile sim card a little clean up using a wipe or soft cloth.
Put back your sim card into the phone and power on it.
Check for the problem if it still appears.
However, if the problem still doesn't resolve then you must move to the last step.
Method 4: Factory Resetting
It is the last option that you can try because it can wipe all the data off your phone.
First of all, you must move to the settings option on your phone.
Select backup and reset from the settings and factory reset your phone.
It will give you an option to Erase Everything select this option.
Allow your phone to reboot until it erases all the data.
Hopefully, this helped you fix your problem regarding T-Mobile's unknown address message not found notification.