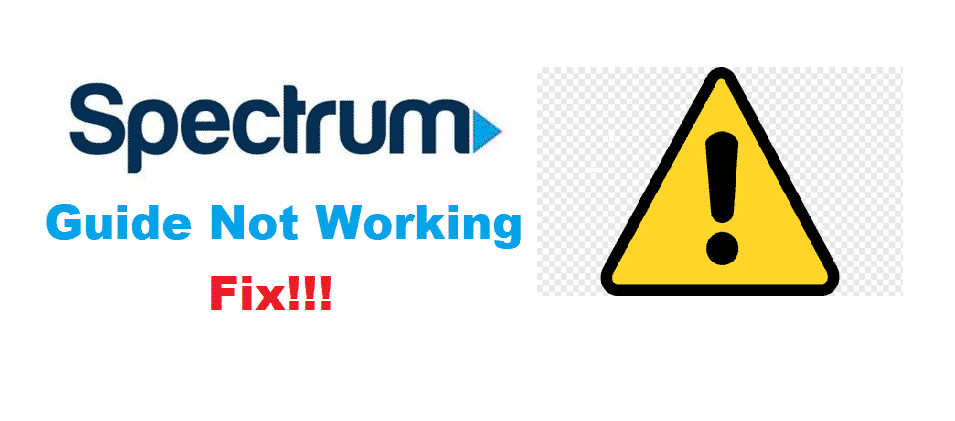 Spectrum is one of the best internet, Cable TV, and phone service providers in the US. It is been in the market for over two decades now and that has allowed them to excel at what they do and make sure that they can achieve the right level of service and support for their consumers.
Spectrum Guide is one such cool feature on their Cable TV service that allows you to see a full schedule of what will be broadcasted on each channel. That allows you to plan your infotainment experience accordingly and you can schedule your day ahead efficiently. If it stops working for some reason, here are a few things that you need to try.
How To Fix Spectrum Guide Not Working?
1. Run a Power Cycle
The first thing that you should be trying if the Spectrum Guide is not working is to restart the device once and that will allow you to get rid of the issue. There can be some minor error or bug on the device that can possibly cause the feature to not load up properly and ultimately you will be having issues with it.
So, simply make sure that you restart the Cable box properly by pulling out the power cord and plugging it back in after a few seconds. Once the box loads up again, it will be up and running in no time at all.
2. Try Accessing it from Menu
Another thing that you can possibly try out if it is not working for you due to some reasons is to try accessing it from the Menu. There is a dedicated guide button on the remote and sometimes it might not work for you. In such cases, you should press the menu button on your remote and then go to Guide option using the arrow buttons.
Once it is highlighted, you should be simply clicking on "OK" on your remote and it will open the full-sized guide for you. If this works out well, the guide button on the remote will start working as well and you will not have to face such issues again with it.
3. Check Cables
The cables need to be connected properly and you shouldn't have any of those cables hanging loose. These cables can cause you to face such issues and the best way to deal with such problems is to simply unplug all the cables and connectors from the device and then connect them again properly.
Make sure that they are connected and not just hanging loose and that will make it work out perfectly for you. It would be better if you also restart the whole system after you plug the cables back in to make it work in the right manner.
4. Contact Spectrum
If you are unable to make it work despite trying everything, there might be some outage in your area or some other issue on your account. So, you should be contacting Spectrum and they will be able to not only figure out what the problem is but also share the perfect solution with you.