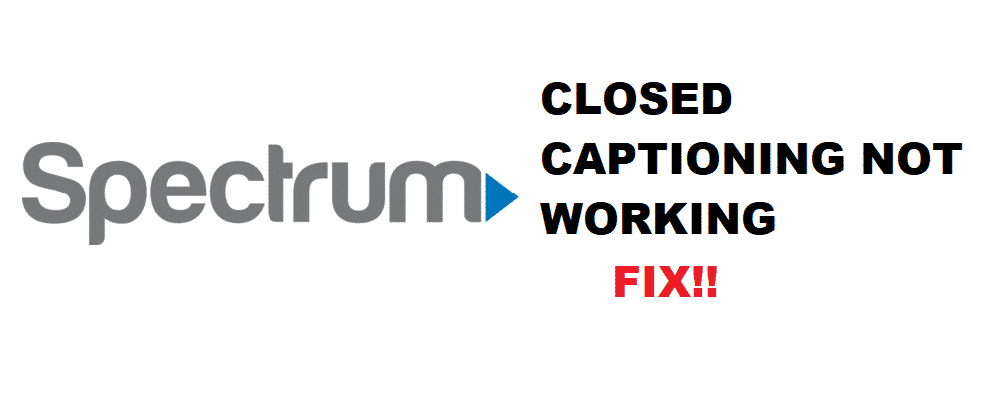 Everyone loves to watch their TV shows and movies, but believe us, some movies and TV shows in a foreign language will not the best. Well, of course, you will need the captions and subtitles to understand the content. On the other hand, Spectrum is one of the most used cable TV services out there, and people love to watch their favorite movies and TV shows there. So, if the Spectrum closed captioning not working for you, we have added the troubleshooting tips in this article. Let's have a look!
Spectrum Closed Captioning Not Working
1. Cold Rebooting
This is the first yet the most beneficial troubleshooting method. With cold rebooting, you need to switch off the cable box and keep it unplugged for around five minutes. After five minutes, you need to switch on the cable box, and it will bring back the closed captioning on your channels.
2. Accessibility Center
If you are not able to get the closed captioning back, you need to contact the accessibility center. When you call the accessibility center, you need to have the account number ready and the channels that aren't portraying the closed captioning. Even more, you will need to have a cable box model to make sure you get the closed captioning back.
3. Customer Care
Well, if the accessibility center didn't manage to fix the closed captioning for your Spectrum channels, you can call the customer care and ask them to set up the service call for the signal & drop line test. Before the service call, you must not reboot the modem or cable box for at least six hours. With this being said, Spectrum will send the technician your way.
The technician will tune the stations for you and optimize the closed captioning. They will also take the signal/line reading to outline the real issue. In the same vein, don't let the technician replace the cable box because it's not going to fix the signal issues. However, if the signals are not strong enough, you will need to replace the cable box.
4. Enabling Closed Captioning From The Box
This method is for the people who are using the cable box with TV and are using the HDMI connection. With this being said, you need to switch on the closed captioning from the cable box by following the below-mentioned steps;
Open the menu and move to settings
Scroll down to options and navigate to preferences
Tap on the TV options and click on captioning
It will turn on the closed captioning
This is the fine choice for people who aren't able to access the closed captioning. With this method, you will be toggling the closed captioning feature.
Things To Keep In Mind
If you are watching something in HDTC, the closed captioning might be adversely impacted. This is because the broadcaster don't direct the captioning signals your way
Some channels (or shows) don't have the closed captioning which means closed captioning won't be available
If your TV was manufactured before 1993, the closed captioning won't be supported