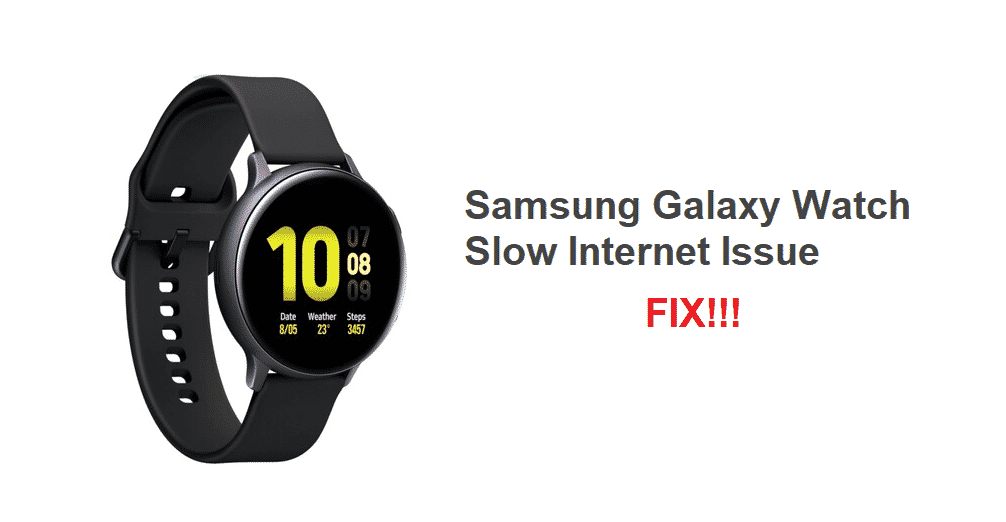 Long gone are the days when smartphones were scarce and seen randomly. Today, everyone got a smartphone in their pocket and it seems quite a hassle to get them out of their pockets. That made a place for new opportunities and led to the innovation of smartwatches. Now, these smartwatches are not only a perfect way of communication and staying up-to-date with notifications that you might be getting on your phone, but there is so much more to it. These smartwatches can also monitor your health, by keeping a track of your vital organs, heartbeat, and more.
They are also a lifesaver when it comes to critical situations as they can make emergency contact if needed. In addition to all that, it is pretty classy wearing some of the latest tech on your wrist when it comes to fashion. Samsung Galaxy Watch is one such tech piece that is simply marvelous and android guys, especially Samsung fans love it. It works out smoothly, fast, and efficiently, yet if you are getting some speed issues with the internet on your Samsung galaxy watch, here is how you can get it fixed.
Samsung Galaxy Watch Slow Internet
1) Check Bandwidth Consumption
You need to keep a close eye on the bandwidth consumption and make sure that you are getting the right internet bandwidth and speed to be used by the Samsung Galaxy Watch. An interesting factor here is that the watch will be sharing the internet connection on your phone, so you don't have to check on the apps that are running on your Samsung Galaxy Watch only, but you will also have to take care of the applications on the phone that might be consuming the bandwidth for you.
Check out for all the applications that might be updating, downloading data, or running in the background, consuming your network bandwidth. You also need to check on the firmware updates that might be downloading in the background and causing you to have this issue with the internet speed.
2) Check Internet Speed
Another key factor that you will need to be careful about is the internet speed. You need to ensure that you are getting the right internet speed on the network that you are using. The best way to figure that out is by connecting just one device on the network and then running a speed test on it. This is going to help you in figuring out if there is some problem with your internet speed that needs to be fixed.
If you are on a mobile carrier there might be some issues like low signal strength, or you might be getting 3G internet. So, you will need to make sure that your internet connection is working fine and that will help you in solving the slow internet speed internet on your Samsung Galaxy Watch.
3) Internal Memory Space
Another factor that you will need to be careful about is the internal memory space. If you are getting slow speed issues on your device, that might not be actually the internet issue. At times the Samsung Galaxy watch might be causing you to have these issues not due to the slow internet connection but there might be less free space on the ROM that can slow down the watch.
You need to make sure that there are not any unnecessary applications on the smartwatch, and at least 1 GB of space free on the ROM. That is going to help you out of these tight corners pretty easily and you will not have to worry about anything at all.
4) Factory Reset
There are also chances at times that you might be getting this slow internet problem due to some settings error on the watch. It might not be connected with the phone in the right manner, or there can be some other reason for this.
You will need to reconnect your Samsung Galaxy watch with the phone once and that will hopefully work for you. If that doesn't work, you will have to factory reset the watch and then optimize it again and connect it with your smartphone. This is going to solve the problem perfectly and you will not have to deal with internet speed issues anymore.