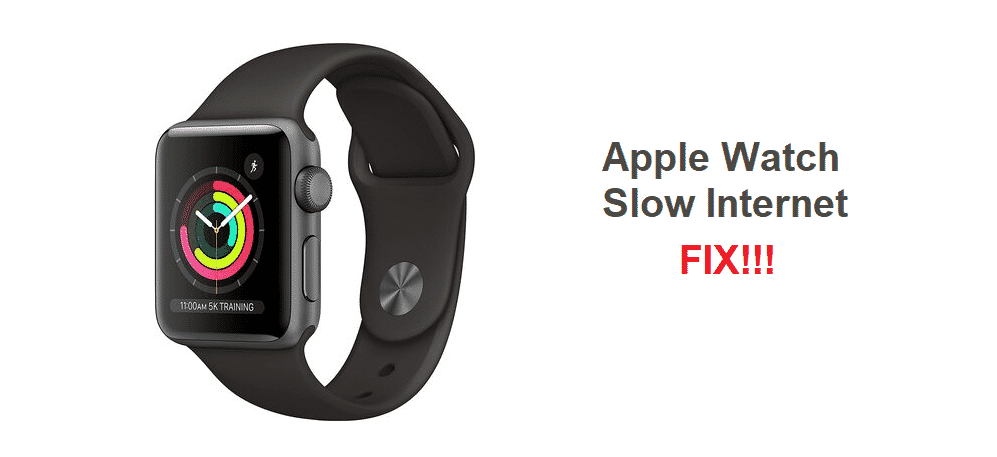 Apple is an American multinational company. There are a lot of products that this company manufactures and they are loved all over the world. One of the latest technologies this company has been working on is their smartwatches. There are now a lot of different types of watches that the company has come up with. All of these have different features and sizes and can be bought depending on the user's preferences.
These watches are more than just a watch and are more like a complete computer that can fit in your pocket. You can easily visit the website for Apple to find all the information you might need about their devices. However, people have been complaining about their Apple watch to be getting slow internet speeds. If this has happened to you as well, then here are some ways that you can fix this problem.
Apple Watch Slow Internet
Restart Apple Watch and Mobile
The Apple watch will only use its own Wi-Fi features once the mobile it is connected to is not within its range or has been switched off. This is because usually, the smartwatch uses the device it is connected to, to load up anything that you might need. If you are getting slow speeds on your watch then there might be an interruption in the connection between both these devices.
To fix this problem, you should give both of your devices a restart. This will help them in completely disconnecting from each other and then establishing a connection again. Both the devices can be rebooted by holding down the power button on them. You should then be able to see an option that says restart. Select it and wait patiently for a few seconds. After your devices boot up again and connect with each other. They should now be getting fast speed again.
Software Update
Apple comes up with small updates for their devices from time to time. Additionally, after every few months, they even come up with big updates that add new features to their products. You might have removed your device from automatic updates because of all the frequent new patches. Although, because of this you might have also missed the new software update by the company.
Running your device on an older version of the software will make all the services on it slow down and even run into more problems. To fix this, you can download the new update by opening up the settings on your device. Before you start installing this on your device make sure to charge it completely. Also, while the download is being downloaded, you should put your device near your router.
This way the download will complete faster and without getting interrupted. In some cases, if the download stops midway then the whole file can crash. This results in the download starting again from scratch. Lastly, the download will take some time to complete. This might even be 20 to 30 minutes depending on the size of the update so keep this in mind and stay patient.
Change Router Frequency (If you are connecting to WiFi)
While most smartwatches still run on the 2.4 GHz frequency band range. The new devices from Apple have now started to use the 5 GHz frequency. While the overall performance of this new band range is remarkable, the only problem with it is that you can easily lose the signals coming from your router. Most companies are still working on improving the stability of this band range. Aside from this, if the router that you use to connect with your internet connection is close to you. Then you should most definitely be switching to the 5 GHz band. This can be done by opening up the settings of your router.
You can set the settings to either dual-band frequency which means your internet will work on both frequencies or another option is to set this on just the 5 GHz channel. If you have any devices that do not support 5 GHz and can only work on 2.4 GHz then you should set your router to the dual-band option. However, if that is not the case then the other option is for you.