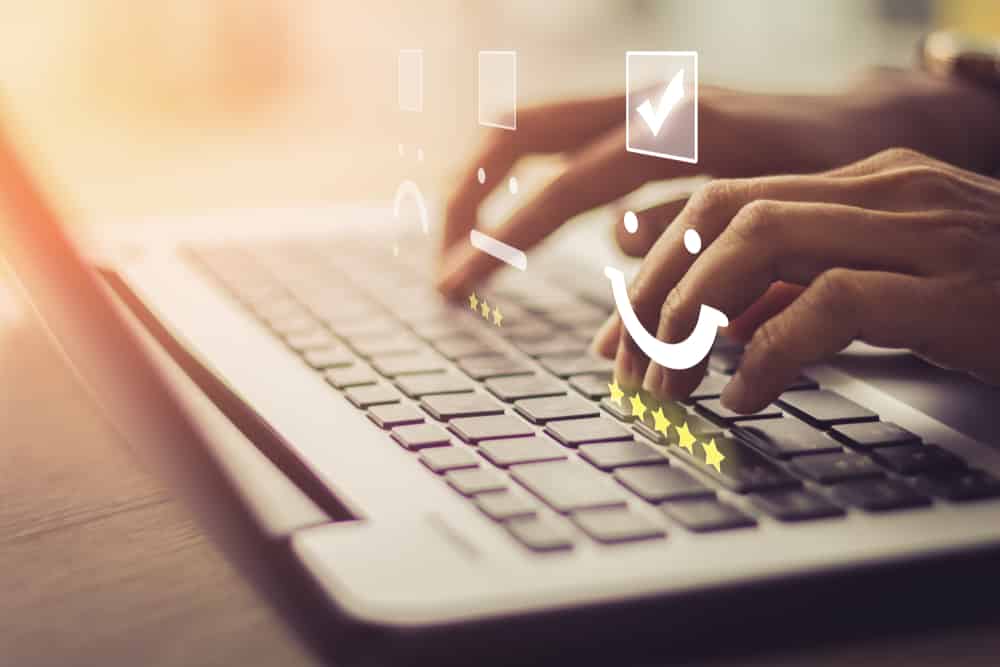 RockSpace is not a very common brand but nothing matches the quality and efficiency of their Wi-Fi extenders. The Wi-Fi extenders are great for people who have one internet connection and want to extend the wireless signals to every nook and cranny of the space. So, if you want to extend the wireless connectivity, we have RockSpace Wi-Fi extender review in this article, so you can get real value for money!
RockSpace Wi-Fi Extender Review
This Wi-Fi extender is truly the best bet you can get for the basic wireless connection with easy-to-use features. Ranging from small size to convenient setup, everything is exceptional in this extender. The extender has been integrated with two antennae (yes, they are adjustable), so you can adjust and customize the internet connectivity – you can optimize the internet signals according to your needs. Since the setup is quick, it's easier for people who aren't very tech-savvy.
This is a plug-in device that's designed to push the wireless signals into the farther corners of the space. It is an affordable extender which is why the company has added limited customization features. It has been integrated with an 802.11ac dual-band wireless configuration, so you can achieve top Internet speeds on 2.4GHz and 5GHz bands. In, it's designed with a gigabit Ethernet port for people who use wired internet.
1. Design
RockSpace Wi-Fi extender has been integrated with two external antennae – they aren't removable but you can adjust their position to optimize the signal reception. It's a compact machine and comes with a two-prong plug, promising an easier setup. The best thing about this Wi-Fi extender is that it doesn't block the adjacent outlet, so you can connect to other devices as well. As far as the antennae are concerned, the height will increase by 1.8-inches if you pull them upwards.
It has been designed in black color and has a sculpted front while the Ethernet port promises wired operation. The Wi-Fi extender is designed with three LED indicators that share information about the signal strength, WPS process, and power status. If the lights are blue, the connectivity is alright, but if the light becomes black or red, moving it closer to the router will fix the issue. Last but not least, there are cooling holes on the side to prevent overheating and there is also a reset button.
2. Performance
It has been designed to extend the 5GHz and 2.4GHz wireless networks (it works with Wi-Fi 5 connection) but keeps in mind you cannot combine them in one LAN. It has been integrated with a Realtek RTL8197FS chip and a 1GHz processor that helps speed up the performance. When it comes down to internet performance, the 5GHz band achieves 867Mbps speed while the 2.4GHz band reaches 300Mbps speed. As far as the electricity consumption is concerned, it uses 4.3W of electricity, so it won't add much to the electricity bill.
3. Features
When it comes down to the features, this Wi-Fi extender by RockSpace has been designed with limited configuration and customization offers. For instance, all you can do is change the internet or network credentials, including the name and password. However, you cannot adjust the transmission strength.
4. Setup
According to the company, the setup process can be completed within eight seconds, but in reality, it takes around five minutes to set up the extender. While the majority of extenders are set up through an app, you will need to implement the connected browser approach for setting it up. For instance, you need to type 're.rockspace.local" in the URL bar of the browser, and the new window will open, asking you for a password. As a result, the system will start scanning for the available networks, so just select your internet connection and it will be connected – yup, it's this easy!
The Bottom Line
If you have been searching for an affordable Wi-Fi extender with basic features, this device is a great choice. It is an affordable device and comes with a one-year warranty. In addition, there is free servicing available for a year. However, you need to remember that customer support is only available from 9 AM to 6 PM. Also, they can be a bit slow in responding but there are various troubleshooting resources available on the official website!