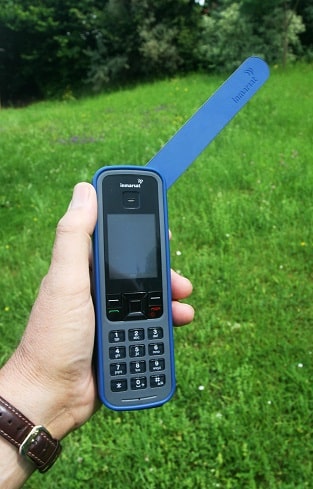 Last summer this space overviewed satellite phone technology and companies. On this outing we focus on one sat com industry player in particular—the venerable Inmarsat, which traces its origins back to 1979. Specifically, we'll take a look at two of their leading products—the IsatPhone 2 and the IsatPhone Pro.
IT Phone Home
First, let's refresh our memories on sat phone technology. As you'll recall, sat phone communications rely on either geostationary aka geostatic orbit satellites or low earth orbit (LEO) satellites. While their bandwidth capability is limited compared to the connection speeds of 4G devices, in all other respects sat phones are akin to their cellular brethren, including size and weight. Those bulky briefcase satellite phones are now oh-so 20th century. Sat phones typically support voice calls, short message service (SMS)—i.e., texting—and Internet access.
One important aspect of satellite phones to remember is their external antenna—it should be fully extended when one makes or receives calls. In other words, don't expect your sat phone to operate if it's in your pocket or purse. Also, sat phone usage is prohibited in some countries, most notably China. Incidentally, given today's topic, only Inmarsat phones are authorized for use in India. As of 2009, Inmarsat now has the country code (a component of the international telephone numbering plan) of "870," viz, (870) nxx-xxxx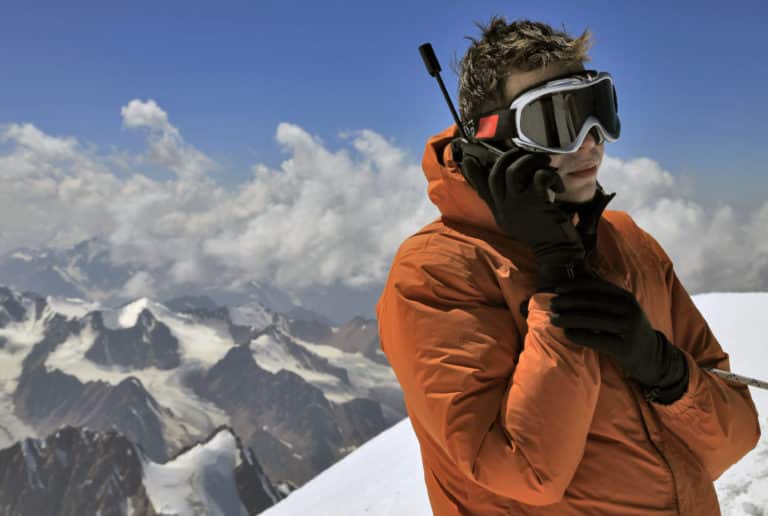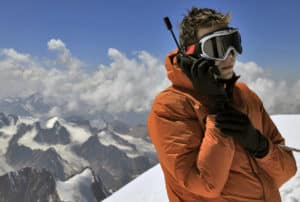 Inmarsat — the Granddaddy of Sat phones
Based in London, the INMARSAT (International Maritime Satellite Organization) was initially established by the International Maritime Organization (IMO)—a United Nations agency—to allow ships at sea to keep in constant communication with land or for emergency use as a "SOS," no matter how near or far away on the seven seas a vessel might be. INMARSAT was tasked with creating and operating a satellite communications network for maritime interests.
In the mid-1990s, many member nations began to balk at capitalizing improvements for the INMARSAT network due to the enormous expense of operating and maintaining a satellite network. Also during the 1990s a number of non-governmental organizations launched their own satellite networks, bringing competition to the industry. Thus in 1998 INMARSAT went private, the first international satellite organization to do so, selling its operations to Inmarsat Ltd. of the UK. The UN intergovernmental regulatory body for satellite communications became the International Mobile Satellite Organization (IMSO).
In ensuing years the company received outside funding from the U.S.-based hedge fund Harbinger Capital. In 2008 Harbinger controlled 28% of Inmarsat, by now listed on the London Stock Exchange. The following year Inmarsat acquired satcom provider Stratos and a 19% interest in SkyWave Mobile Communications (which in turn was acquired by LEO satellite operator Orbcomm in 2015).
Inmarsat operates 12 geostatic orbit satellites serving governments, businesses, aid agencies and media interests in remote areas or where no reliable terrestrial communications networks exist. Apart from serving commercial accounts, Inmarsat as a public service also provides gratis global maritime distress and safety services (GMDSS) to ships and aircraft. Note that Inmarsat coverage area includes a disclaimer: "Coverage prioritises the region north of 44°S and service may degrade south of this latitude." The 44th parallel south includes all continental land masses save for Antarctica, South America's Tierra del Fuego and the extreme southern portions of New Zealand.
From the company's 'Space Bytes' video series, here is an episode about the Inmarsat Networks Operation Center (NOC):
The standard IsatPhone Pro is a hand-held model featuring long battery life—up to 8 hours talk time and 100 hours of standby battery power. The company claims that the Pro has 99% network availability with reliable call stability and network connection. It weighs a mere 9.814 ounces (259 grams).
Given that the phone is likely be used in inhospitable environments, it's designed to operate in a temperature range between -4° F  (-20° C ) and 131° F (55° C), is dust and splash proof IP54 and tolerates up to 95% humidity. The Pro supports Arabic, Chinese, English, French, Japanese, Portuguese, Russian and Spanish languages.
The Pro offers users GPS location data look-up-and-send, SMS, email, short message email and telephony services with data connectivity of up to 20 Kbps. Interfaces include micro USB, audio socket, antenna port and Bluetooth 2.0. Due to the size of the data pipe, expect to configure your computing device to minimize the operation of background apps. It's only practical for the transfer of minimal amounts of data.
Here's a video presentation of the IsatPhone Pro:
The IsatPhone 2  is the new and improved version of the IsatPhone Pro. It offers a more rugged design compared to the Pro with relatively elegant and modern styling (black instead of the Pro's industrial blue and gray color). It's slimmer than its predecessor—6.654 in (169 mm) x 2.953 in (75 mm) x 1.142 in (29 mm) versus 6.693 in (170 mm) x 2.126 in (54 mm) x 1.535 in (39 mm)—but weighs 1.411 oz (40 gm) more.
The specs of the IsatPhone 2 are essentially the same as the Pro save for a few refinements. The 2 has a shock resistance rating of (IK04) and better ingress resistance to dust and liquids (IP65). It also has a longer standby battery life of up to 160 hours. Inmarsat also claims that the newer model can receive notifications even when the antenna is folded away. Like the Pro, the IsatPhone 2 has a satellite telephony voice codec of 2.4 Kbps and tethers with Windows XP Pro SP3, Windows Vista SP1 and Windows 7 but unlike the Pro it works with Windows 8. O/S compatibility is available as well.
Reviewing the IsatPhone 2, satairtime.com finds that the sat phone's "display offers large high-visibility. It is scratch-resistant and transreflective, which makes it easy to read even when the sun shines bright." Other perks over the previous model include "quicker registration on the Inmarsat network… a programmable assistance button (and) a real 'SOS' tracking button" (another way to share the user's GPS position besides the Pro's manual SMS and email methods). These features allow users desiring extra security to have their locations monitored via their sat phone
Examine the Inmarsat IsatPhone 2 attributes for yourself:
Coda
Inmarsat's "Classic Aero" service was the main communication link between the satellite data unit (SDU) on Malaysia Airlines Flight 370 and the Inmarsat ground station in Australia once the doomed aircraft with 239 passengers and crew diverted from its scheduled Kuala Lumpur to Beijing route. In conjunction with other agencies, Inmarsat helped analyze the communication data to determine that the aircraft crashed into the southern Indian Ocean.
Save
Save
Save
Save