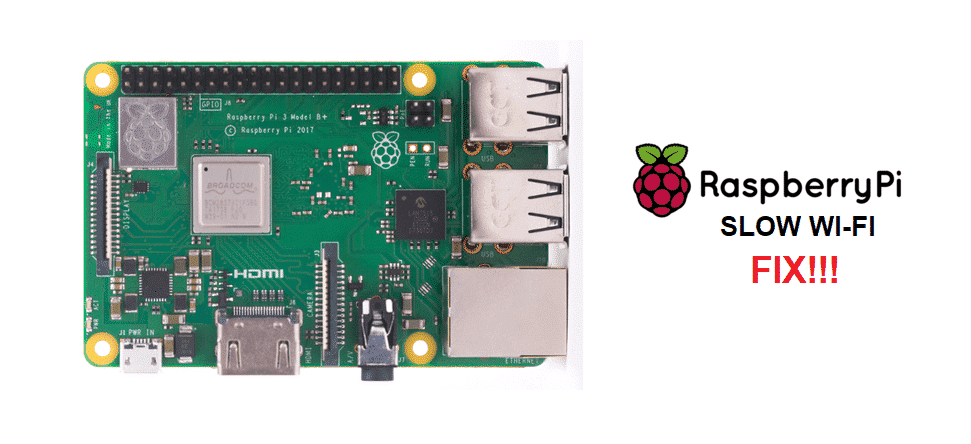 If you want to use applications and programs at your home then a complete system is required. However, some companies have manufactured small chips that you can install on your television. These will then allow you to turn your device into a computer. You can connect a standard mouse and keyboard with it which will then allow you to control the service through it.
You can easily get started with it by configuring your setup. One of the best things about this is that you can even use your internet connection on it. While the services provided by it are great, you can still get some errors on this platform. One similar one is the Raspberry Pi giving a slow Wi-Fi connection. If you are also getting this issue then here is how you can fix it.
Fix Raspberry Pi Slow WiFi
Check Your Wi-Fi Connection
The most common reason for getting slow speeds on your Raspberry Pi can be from your internet connection instead. This is why you must test your internet on a separate device to ensure that it is working fine. Many applications provide you with the service of testing the speed you will get on your connection.
These are easy to use and are free. Alternatively, you can even run a speed test online by visiting a trusted website. Although, make sure that you are connected to the same network as your Raspberry Pi when testing the speed. If the results are slower than the package you are subscribed to then there is most likely an issue with your router or modem instead.
Most of these can be fixed by giving them a power cycle. If you own more than one device then reboot all of them to help fix the problem. Make sure that they stay switched off for more than a minute to ensure the error gets fixed.
Switch Power Management Off
If your internet connection is working fine then the power management setting on your device might be turned on. This is usually the case by default. You can access this by typing 'iwconfig' on your system which should list a bunch of additional settings as well.
The results should show you if the power management service is on or not. If it is then you can easily switch it off by giving the command 'iwconfig wlan0 power off'. Make sure that you type this exactly as it is for it to take effect. The changes are temporary and you can make them permanent by following a guide online.
Move Router Closer
Finally, you can also move in your router closer to your device to ensure there is no interference on the connection. This will give you a better signal strength as well as a stable connection. You can even install a new router in your home that is closer to your Raspberry Pi device.
This ensures that your device will run on the best possible connection at all times. There are many router's that you can go for that should suit your usage.